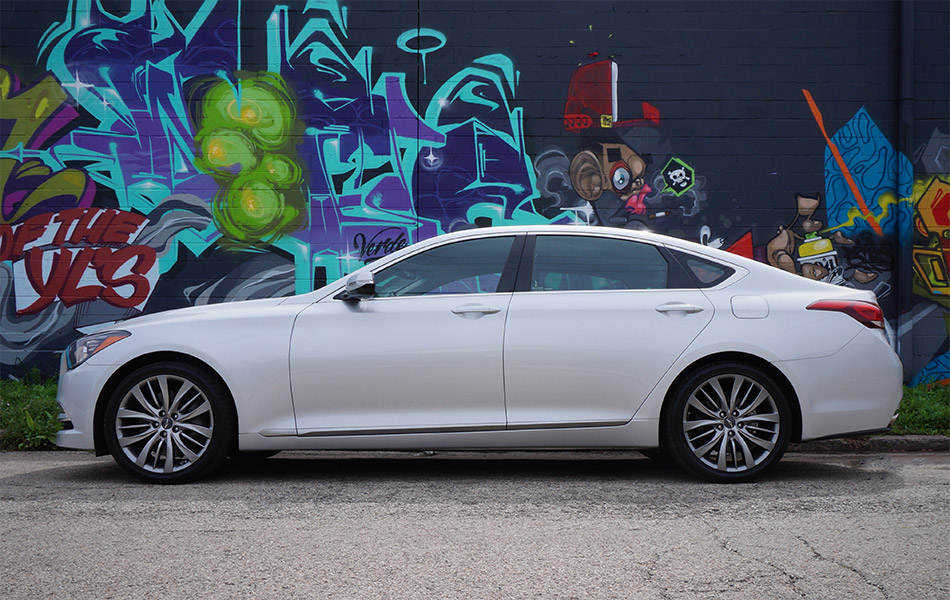 If looks really could kill, then the all-new 2015 Hyundai Genesis 5.0 would be one helluva deadly assassin. This second-generation sedan is yours with a choice of two engines. A five-liter V8 chomps at the bit with the equivalent of 420 marauding stallions that will get you to 60 in less than five seconds while seamlessly gliding through an eight-speed automatic transmission, but the base engine's no slouch either, a more-than-able V6 good for 311-hp.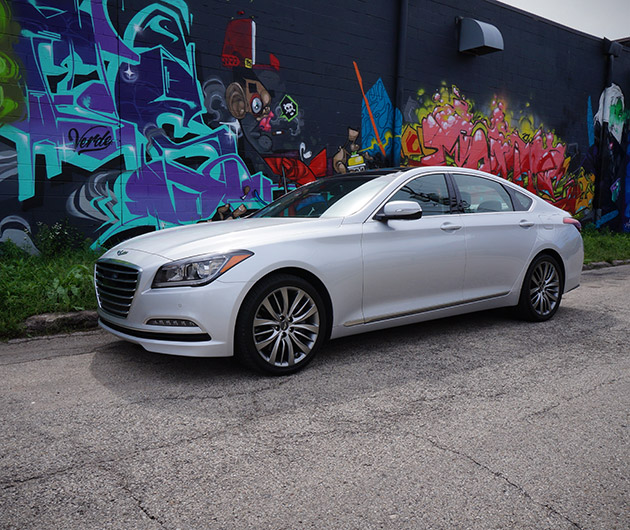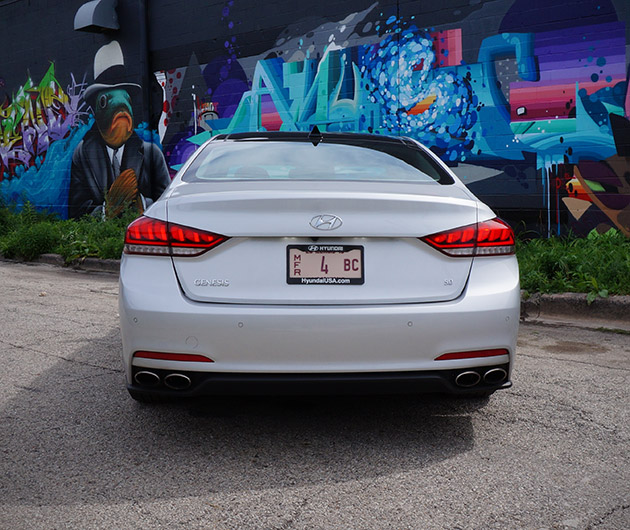 The car handles beautifully, thanks in part to some finely tuned suspension whose design was aided by Lotus Engineering. It's a massive improvement on the previous attempt, the car holds the road – and its lines – with the confidence of an old pro. The ride is smooth, the stopping time of its 19-inch Hankooks from 70mph is just 167-feet and for a car this large the fuel economy is nothing short of superb.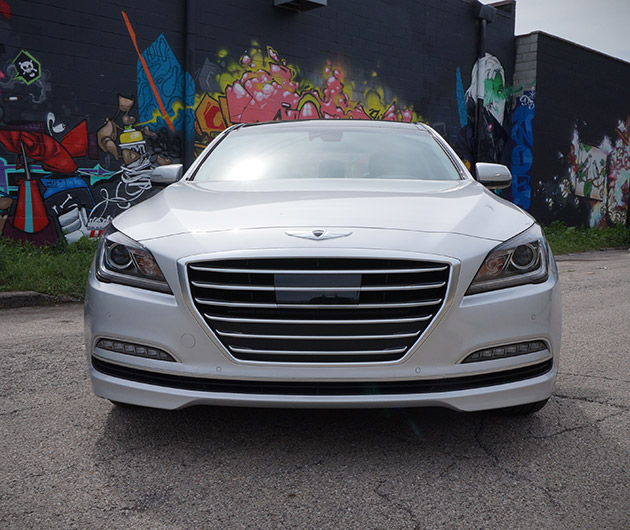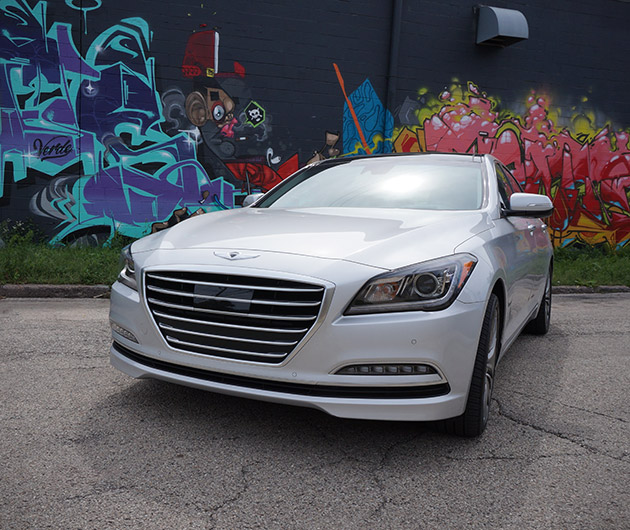 The business-end boasts an elegant six-slat grill, surrounded by arching shoulders, beneath-the-bumper spoiler and muscular hood, while it's swooping roof snakes effortlessly over small rear side windows for a sporty feel amped by a meaty rear-end finished with quad chrome pipes for an extra kick of cool and kudos.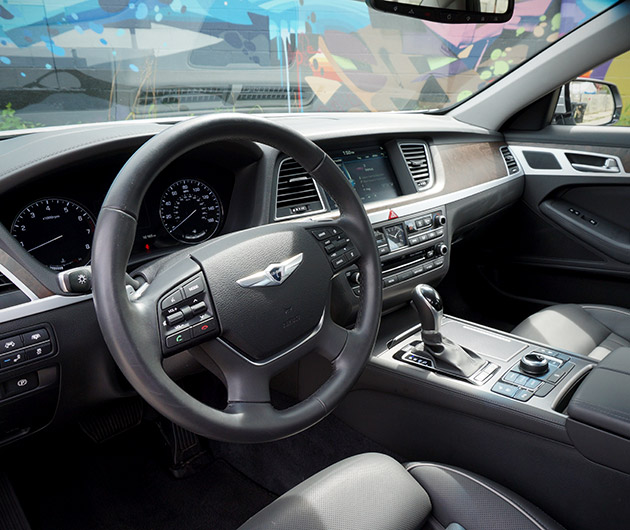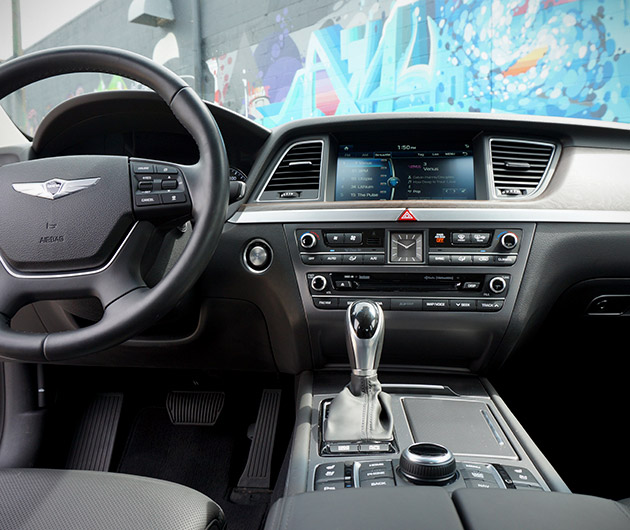 Step inside and you'll find all manner of tasty treats. The cabin has been designed in a style befitting the opulent exterior, resplendent leather seats are offered in a choice of cream or black hues with 12-way adjustments, heating and ventilation. There's a generous helping of legroom round back and also available is an oversized navigation and information screen, a Lexicon sound system, power trunk-lid, electronic dampners, head-up display and Dual-Mode Vent Control. The dashboard has, thankfully, been modernized and it's all kitted out with real wood trim nicely finished off in matte.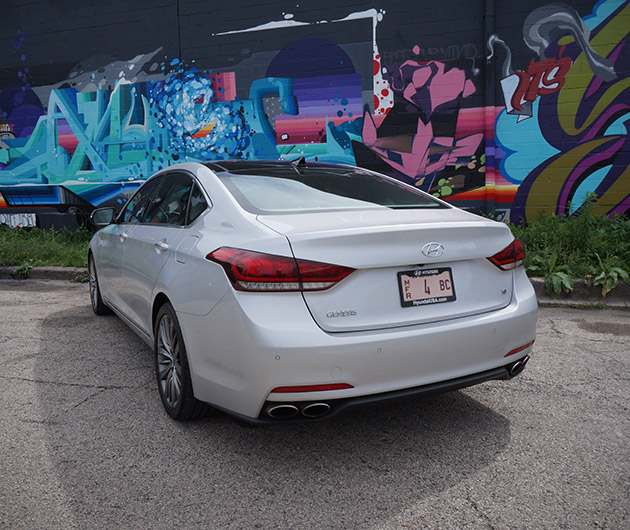 The Genesis 5.0 aims reaches to combine both fun and luxury, and it sure does succeed, promising to be more than a match for its savvy European counterparts in terms of aesthetics and performance. It obviously both draws inspiration from, and also takes aim at Audi and Mercedes-Benz, but for considerable less cost. The gloves, as they say, are well and truly off.