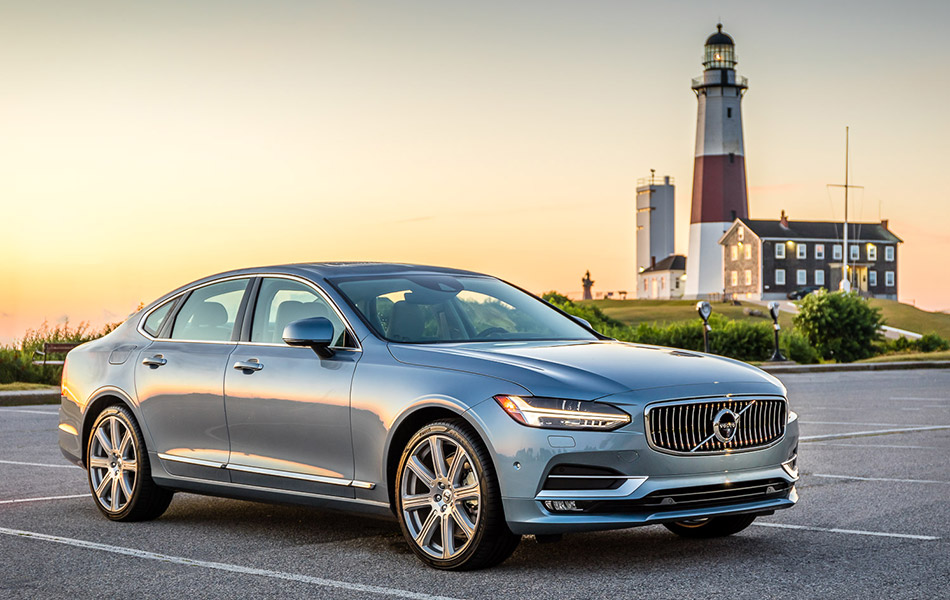 Aching with refinement and elegance, the spectacular Thor's Hammer LED headlights surrounding an upright grille with redesigned logo truly set the tone of Volvo's all-new sedan which also ticks the sporty box in terms of both style and performance thanks to 2-liter turbocharged or supercharged engines. They rest beneath an elongated hood, more in keeping with a coupe, which gives way to a gently sloping roof. Riffing on the firm's iconic P1800 shape, the 2017 Volvo S90 is the sexiest ride the Swedes have released for a while – and refreshingly, with hardly any carry overs from the previous model.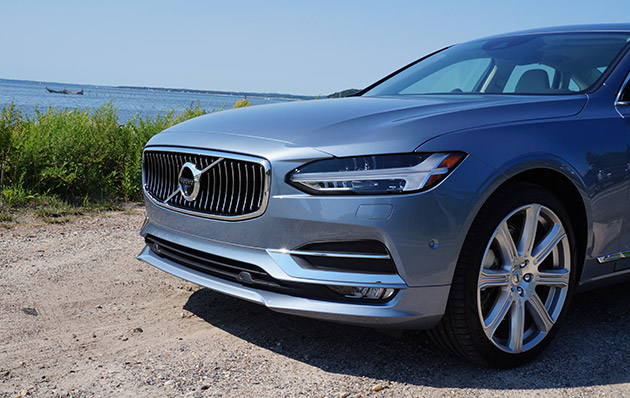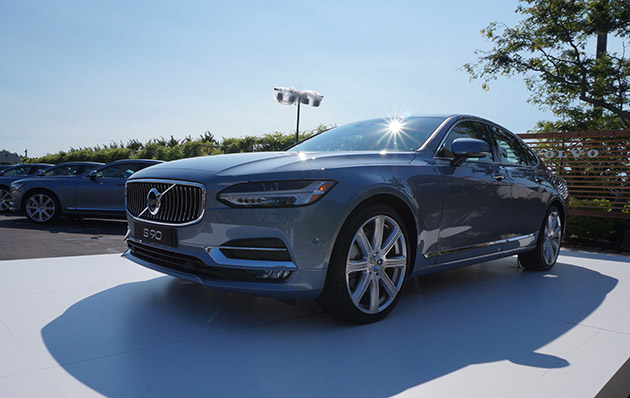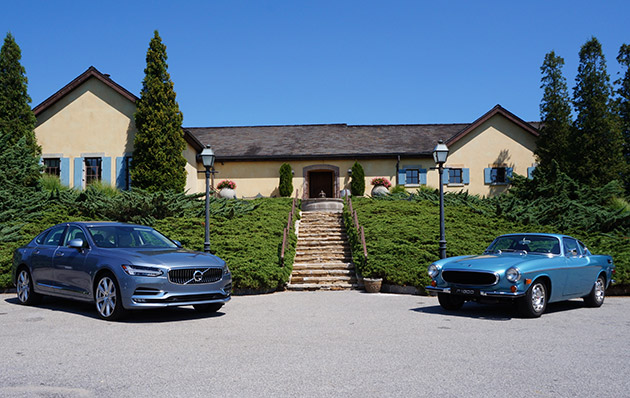 Three models will be made available to North American customers: the T5, a turbocharged 2-liter 4-cylinder good for 250 horsepower available for a little under $47,000; the T6 which is a supercharged and turbocharged 2-liter 4-cylinder with 316 hp starting at $52,950; and finally, the top of the range T8 Twin Engine, a supercharged and turbocharged 2-liter inline-4 working with an electric drive system which will be available sometime next year. Transmission is an eight-speed automatic.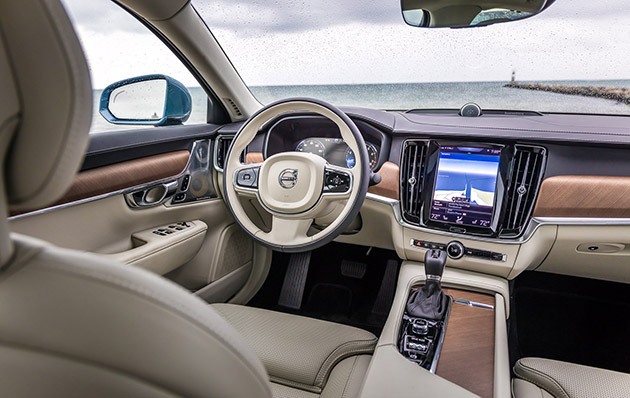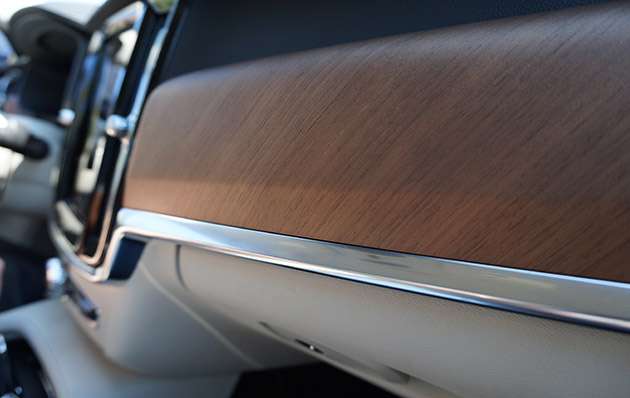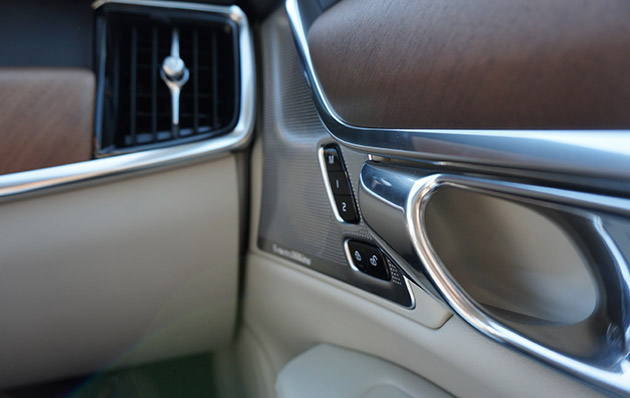 The luxurious interior is proudly layered with genuine materials such as soft leather, natural grain wood and brushed aluminum. "Real" buttons, ones that actually protrude out (remember those?!), are few and far between, but, Volvo have decided to go old-school with a proper volume knob, and boy, do we like that. Audio comes courtesy of some superb Bowers & Wilkins technology. The nappa leather seats are spectacularly comfortable, formed around a natural body shape with enhanced support and stylish contrast stitching.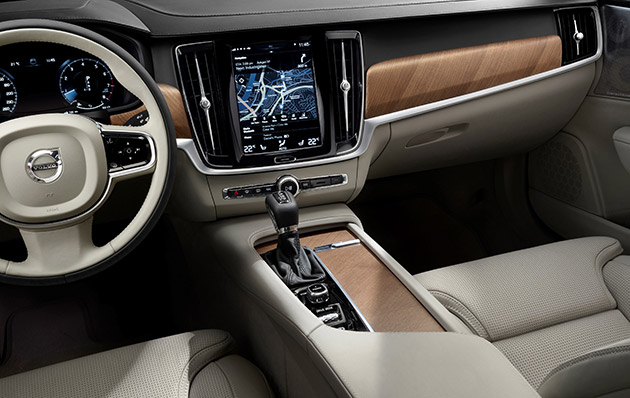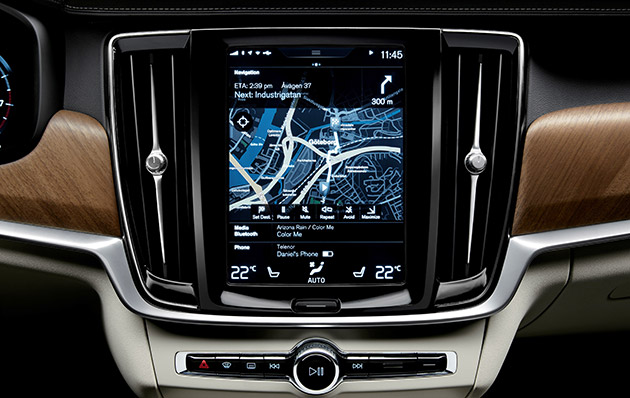 A very smart vertically-positioned 9.5-inch central infotainment screen is powered by Sensus, and controlled via smartphone-like movements which, thankfully, simplifies things greatly. The display graphics are sharp, even in direct sunlight and the touchscreen responsiveness is more than adequately sensitive. Ease-of-use comes in the form of familiar actions we're used to in a tablet, like swipe left and right for options, and pinch in and out to zoom the map.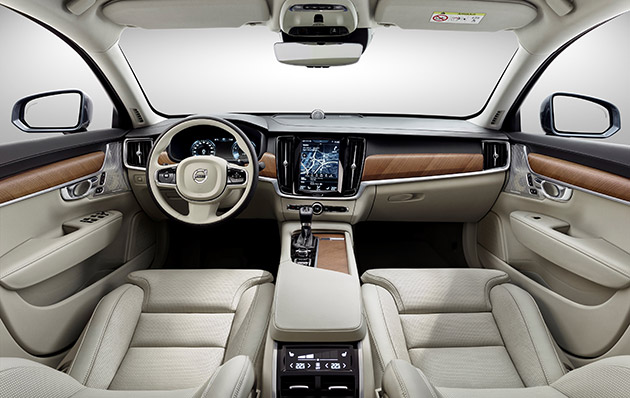 The roomy, welcoming cabin, "inspired by the openness and calm of a Scandinavian home," is available finished in light or dark hues, while CleanZone technology ensures you're getting plenty of the freshest O2 thanks to the filtration of dust, pollen, particles and odors. There's even a climate app so you can prepare your cabin to perfection before you arrive.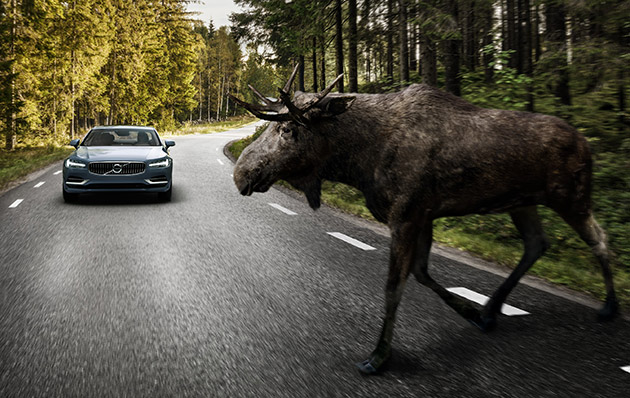 With Volvo's focus on safety, other clever features has been added which include a semi-autonomous Pilot Assist to aid with steering, acceleration and deceleration, Collision Avoidance by City Safety to mitigate low and high speed collisions, Run-off Road Mitigation and Protection that gently nudges you back in your lane when you drift, Park Assist with a 360-degree camera and Large Animal Detection technology that knows what to do when a deer, elk or moose jets out in front of the vehicle.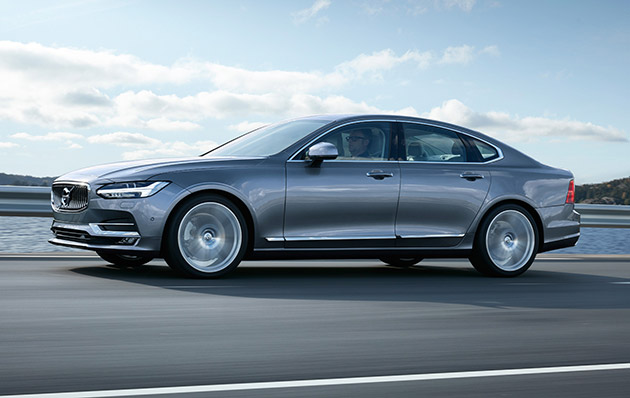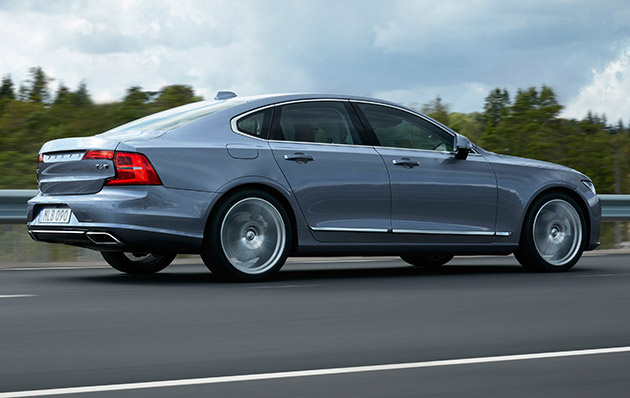 The S90 has seriously stylish competition in its class, the likes of the BMW 5 series, the Audi A6 and the Mercedes E-Class, but it sure doesn't look out of places parked among them on the lot (looks-wise, our only gripe was that the rear end, doesn't match the magnificence of its snout). It may not be revolutionary enough to steal great chunks of the German car-loving customers, but for any fence-sitters out there, this ice cool Swede is definitely worth a punt. Or a test drive, at the very least.