In search of a new watch that looks great and will rise in value? Here are the timepieces with real investment potential.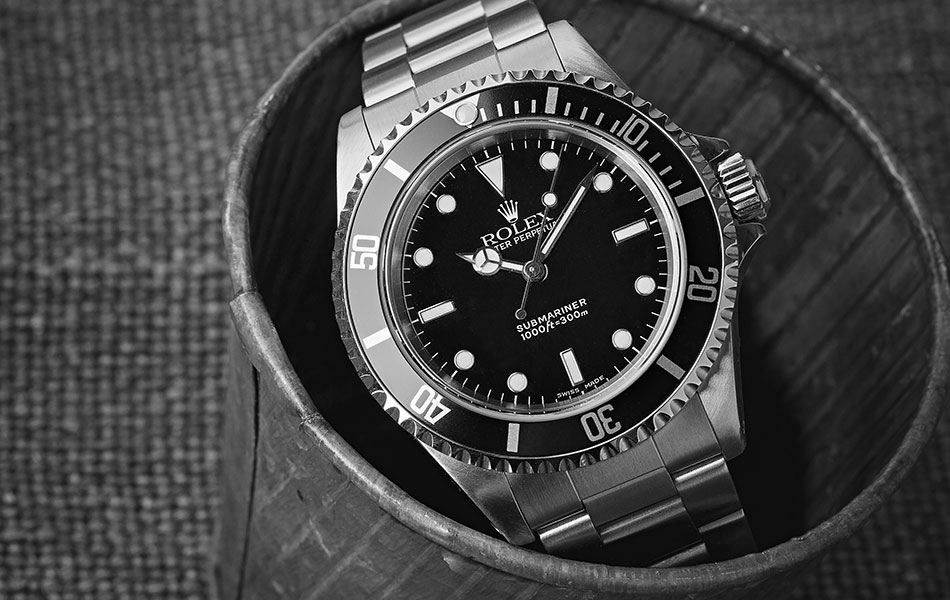 1 The No Date Submariner
The first reference on our list is the dateless, or "No Date", Submariner.  Fun fact, when the Rolex Submariner debuted at Basel Fair 1954, it featured a time-only dial.  It wasn't until the 1960s that the brand released the first Submariner with a date complication on the dial under ref. 1680.  In the next few years that followed, Rolex did not develop any new Submariner models without a date aperture. Much to the delight of Rolex enthusiasts, however, a new dateless Submariner was released in the '90s via ref. 14060.  In 2012, the No Date was among the Submariner models to receive an upgraded ceramic Cerachrom bezel as well as a maxi dial with a larger luminous display and what collectors refer to as the "Super Case" with broader lugs and a larger crown guard via ref. 114060.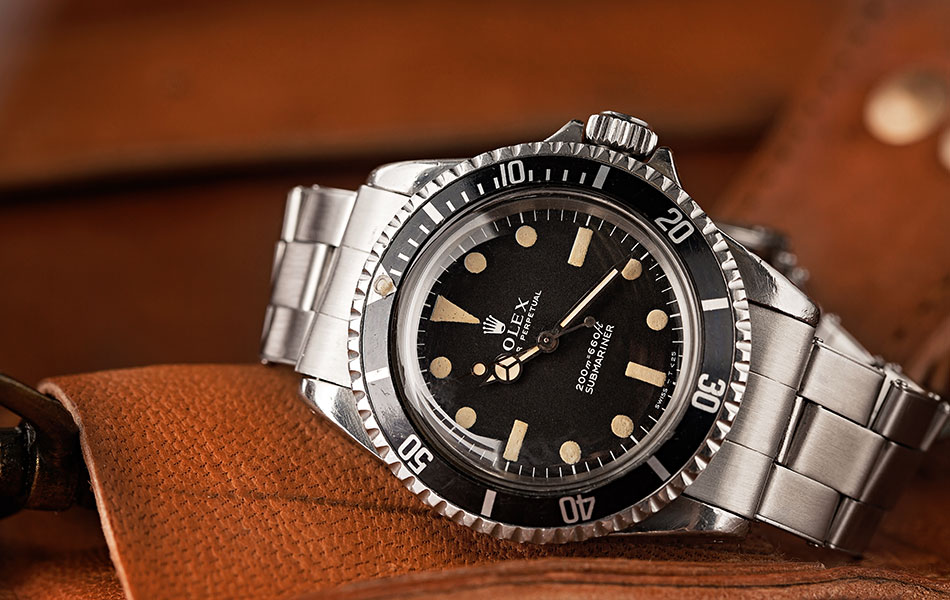 2 The Ceramic Bezel Rolex Submariner Date
One of the longest-produced stainless steel Submariners was the ref. 16610, which came to market in the 1980s and remained in production until 2010, when the 6-digit ref 116610 replaced it.  The 16610 was incredibly successful, so it makes sense that Rolex would include it in its newest generation of dive watches under the upgraded ref. 116610.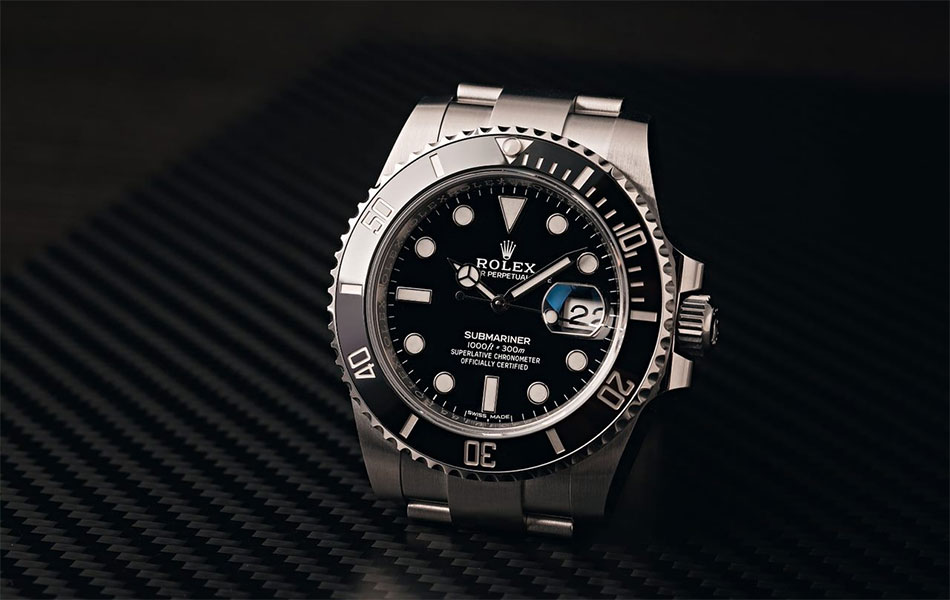 3 The Vintage Submariner
No list of the top Rolex Submariners is complete without mention of at least one vintage model.  Demand for vintage timepieces is on the rise as collectors seek to add watches with character and interesting history to their collections.  While many older-model Submariners command a pretty hefty price tag, the ref. 5513 maintains an affordable price that starts at around $7,995.  A long production run and a time-only movement that is not COSC rated contribute greatly to the attractive price tag of the ref. 5513. It was also among the first Submariners to feature crown guards on the case, paving the way for the modern Submariner as we know it today.
They also make for great investments. Most Submariners, given many years, will appreciate it. Then you can sell your Rolex to a dealer such as Bob's Watches for a great deal.