Moving away from their usual—and pretty darn cool—Italian-inspired mopeds, the NIU Kick Scooter is the first electric kick scooter created by the Chinese company, aimed at commuters, but fun and convenient for all. And, just like their two-wheel seated offerings, well-priced to boot.
"We believe we have created the most comfortable electric kick scooter riding experience for under $1,000," says CEO of NIU Technologies, Dr. Yan Li, "and of course we wanted to provide superior ride performance too."
And they sure have.
Power and Performance
Two models of the scooter are up for grabs: the Pro or the Sport. A 350W motor, powered by a 486Wh lithium-ion battery pack gets the Pro moving, with a top speed of 19.8mph, while the Sport bags itself a 300W motor paired to 365Wh battery pack for top speed of 17.4mph (the Europeans don't have it so good—due to regulatory requirements, both models are limited to a top speed of 15.5mph across the Atlantic).
The Pro will fully charge easily overnight, or during your workday, taking just 7.5 hours to reach to its generous 31-mile range, meaning most will only have to plug in their ride a handful of times per week. The Sport arrives with a slightly reduced range of 25 miles but takes two hours less to fully re-juice.
The deck, up to 13 percent wider than its peers, coupled with up to 30 percent wider pneumatic tires (9.5 inches), and 25 percent wider handlebars set at a 75-degree tilt angle all work together to enhance grip, stability, and handling.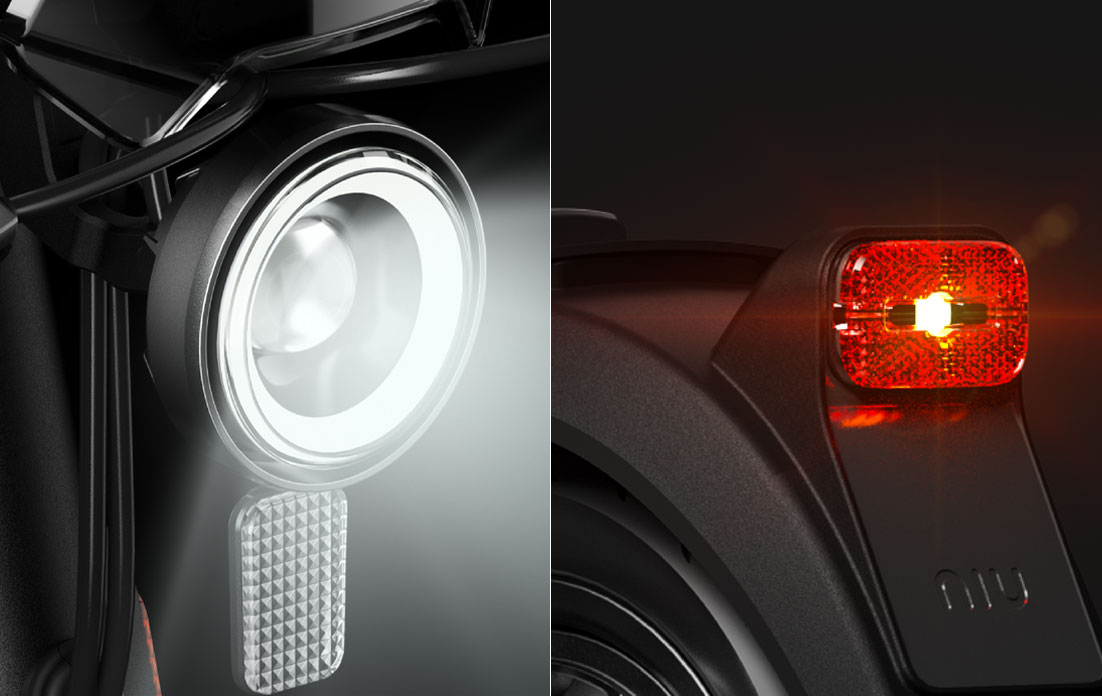 Head-Turning Looks and Tech
Performance is also enhanced through the highly attractive, highly aerodynamic frame, fashioned from aerospace-grade aluminum festooned with equally high-tech features such as a halo headlight, front and back regenerative disc brakes with EBS, and IP54 water resistance which means there's no excuse for not taking it out should the weather take a turn for the worse.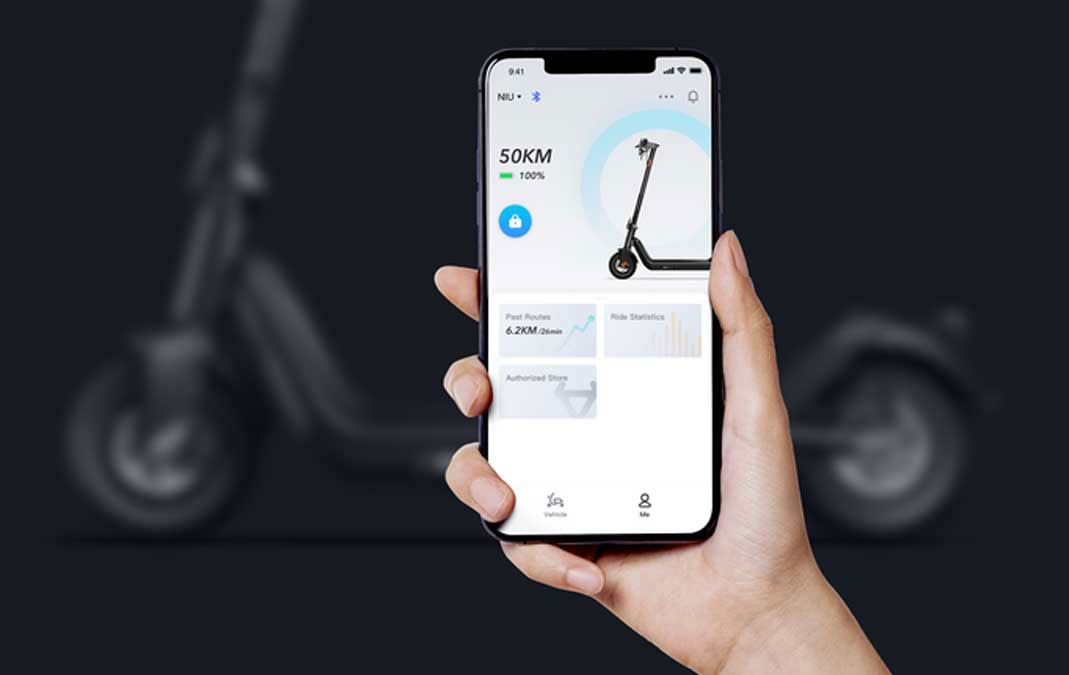 Like all the best contemporary toys, there's an accompanying Bluetooth connected smartphone app which allows riders to check in on things like the battery charge, as well as locking and unlocking the scooter. To make the things even more convenient, the scooters—available in rose gold, black, white, or blue—are foldable for easy storage and transportation.
Scoot Online or Down to a Dealership
We have high hopes for this scooter, and NIU clearly do too, doubling its manufacturing capacity for two million scooters at its eastern China base in the city of Changzhou. Their performance to date easily justifies their (and our) confidence, shifting nearly 601,000 mopeds in 2020, a staggering 43 percent rise on their sales the previous year.
Some pre-sales are presently available, with shipping to the US and Europe beginning this month. The scooters will be available both online and from NIU dealerships and stores throughout Europe and North America from August. Both prices are not yet available, but you can bag an NIU Electric Kick Scooter Pro from a very reasonable $599. What are you waiting for?