Emerging from a highly successful crowdfunding Indiegogo and Kickstarter campaign, the Narwal Freo is a cleaning robot designed to to tidy and freshen your home with little to no effort. This two-in-one hybrid robot combines a vacuum and a mop in one complete package. If you're someone who enjoys more of the fun stuff in life and less chores, the Narwal Freo could be the game-changer you didn't know you need.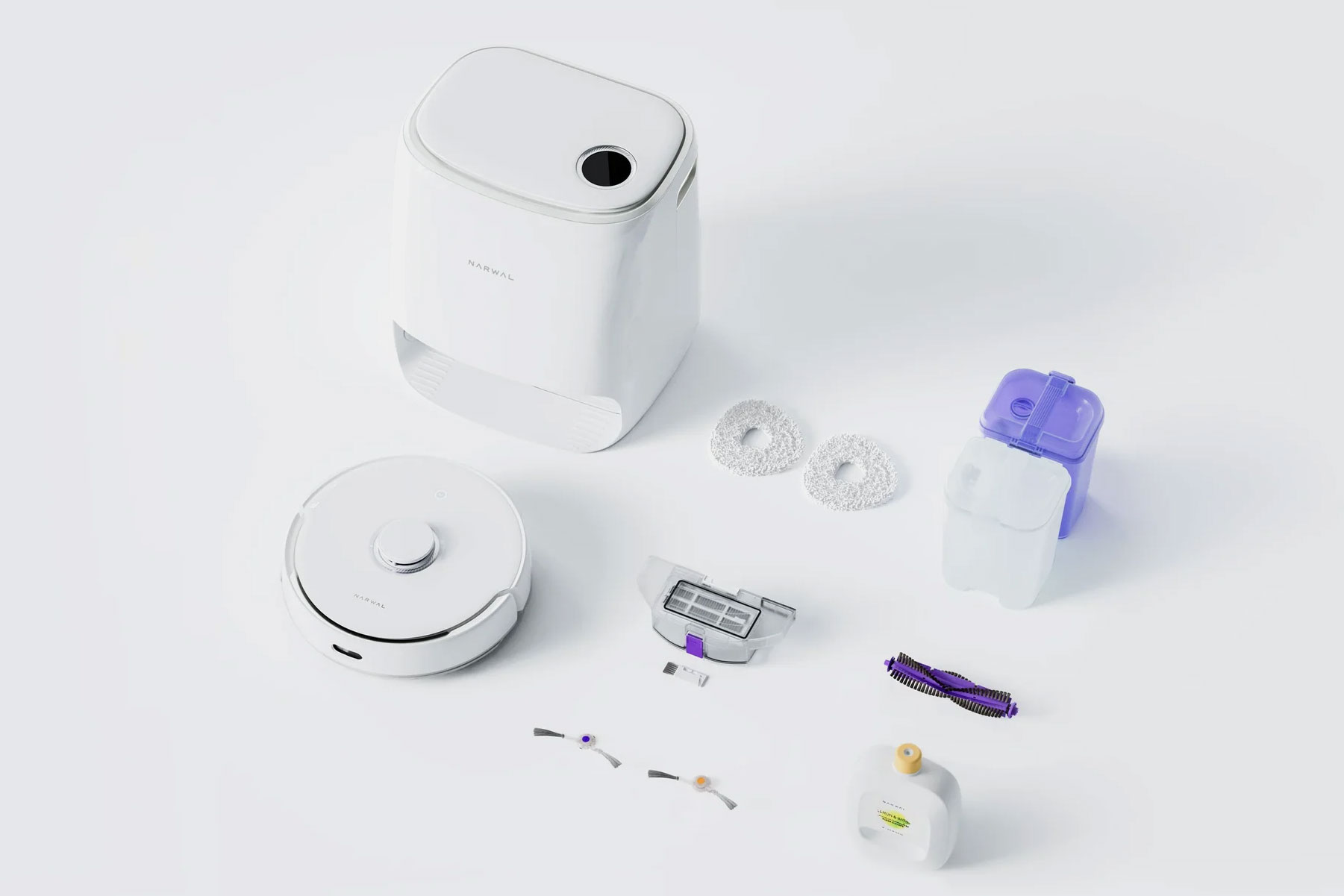 This hybrid cleaning robot looks modern and sleek with its stylish design. Even though the Freo is somewhat bigger side, 18″L x 16.1″W x 25.59″H to be exact, its soft lines and curved shape make it look more compact. It's easy-to-use touchscreen not only shows you important information, but it also lets you control the Freo without using your phone. You might also notice a built-in speaker allows it to talk if ever it needs help.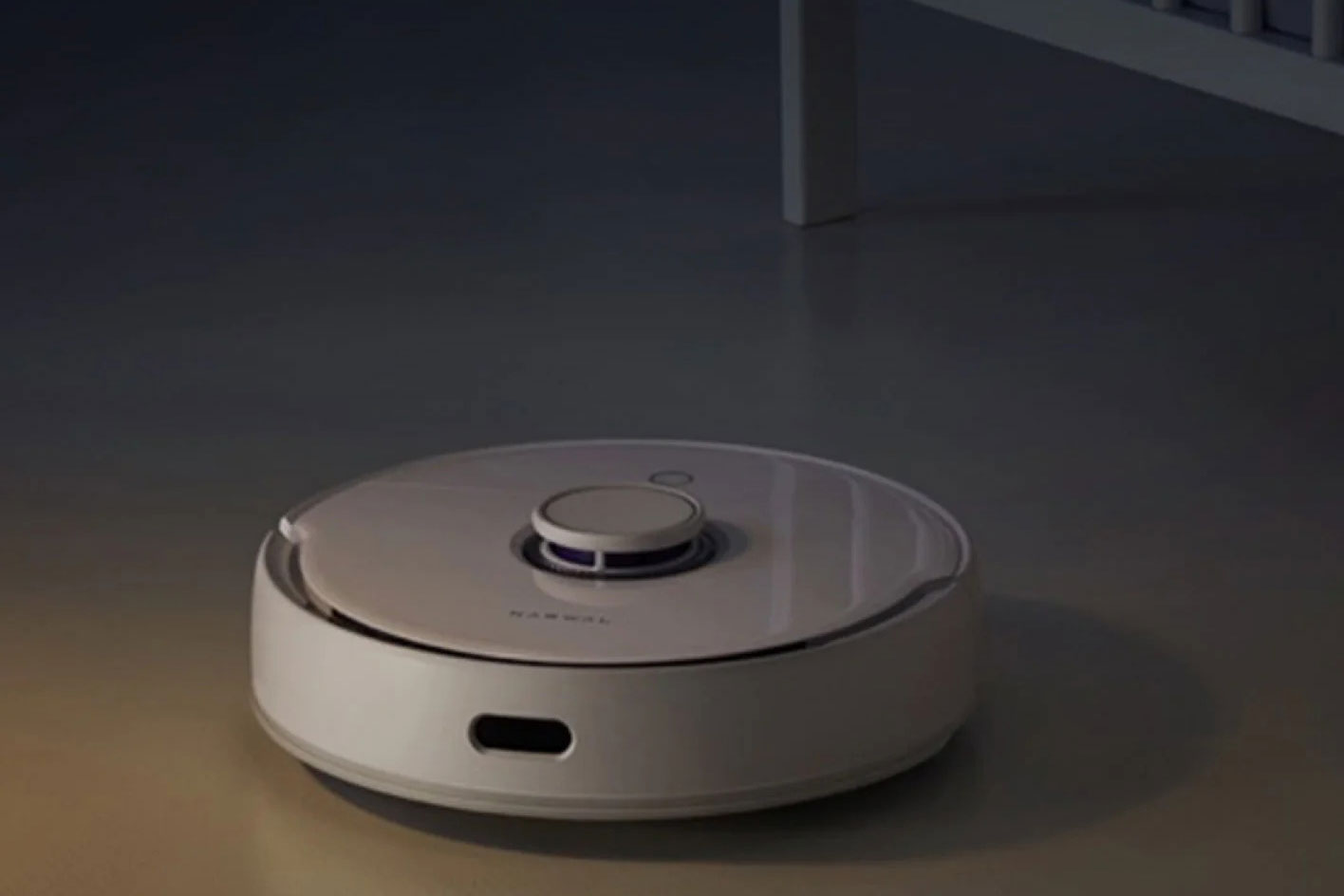 Setting up the Narwal Freo is quite simple but it will need to have Wi-Fi with 2.4GHz connection. It's also equipped with Lidar technology which helps it navigate around your home while avoiding obstacles and clean every corner of your living space. It's like a laser that helps the robot see where it's going, even in the dark.
Once in cleaning mode, the Freo may seem to move around randomly but it's actually quite the opposite. Its smart system creates a map of your home so it can plan its route and knows where to go. It can even remember where it's already cleaned, so it doesn't miss a spot. And in case you're feeling left out, you can join in the fun by barking commands to the Freo using your voice via Alexa or Google Assistant.
Equipped with a dual mopping and scrubbing system, the Narwal Freo tackles even the toughest messes with ease. Whether it's spills or dirt the Freo cleans it all. It easily glides over different surfaces, like hardwood and tiles, and has a water flow control that prevents over-wetting to protect your floors while it cleans. It even has a special "Freo" mode where it vacuums the floor first, then follow it up with a mop, all in one go.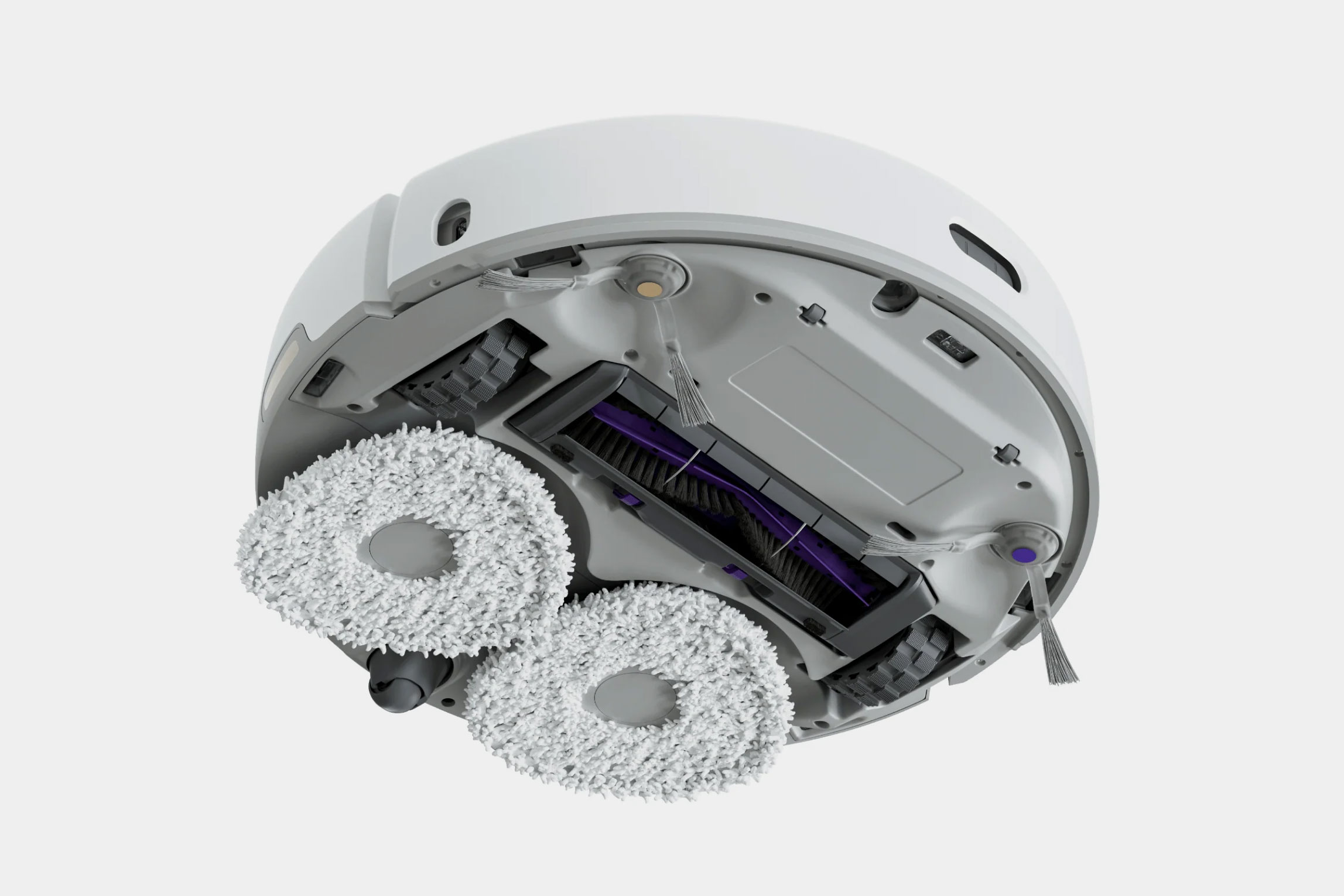 After completing a cleaning cycle, this smart hybrid cleaning robot returns to its charging dock, where it not only recharge its battery but to also empty its waste container into a separate disposal bag. This means a truly hands-free cleaning experience since the Freo does all the work. It even cleans its own mop pads in case we haven't mentioned.
Finally, the Narwal app further enhances the Freo capabilities, allowing users to schedule cleaning sessions, monitor progress in real-time, and customize cleaning zones. The level of control and automation adjust to your preferences to keep your home spotless making the Narwal Freo great addition to your home.