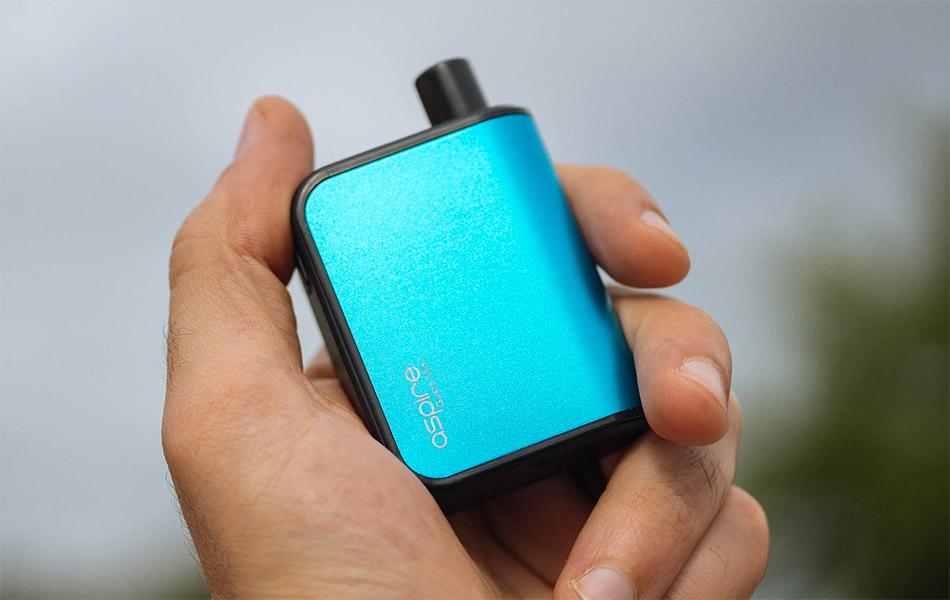 E-Cigarettes have become the new alternative for smokers who are looking to quit smoking. With them containing less harmful chemicals than the traditional cigarette and producing vapor instead of smoke, they are proving to be the healthier choice, and this is starting to be confirmed by experts. There are numerous different vape kits available to purchase in a variety of styles, depending on whether you are new to vaping or not, as well as the brand you choose to use. Technology has moved on very quickly with the e-cigarettes which have developed into mods which are bigger and bulkier than the original vape pen. We have found a selection of the best tech in E-Cigarettes for those who are new to vaping, as well as for those who are more experienced.
Refillable Pod Vape Kits
If you are new to vaping, then pod vape kits are ideal for beginners as they are simple to use, easy to carry around and also mimic the experience of smoking. In addition to this, they don't require much vaping knowledge from the user. All the vaper needs to decide is which flavor they are going to use and the strength of nicotine. Pod vape kits offer higher nicotine strengths, so are a good transition from typical cigarettes because there won't be a huge change.
Integrated Batteries
Some vaping kits contain an integrated battery, which is really beneficial for the new user because they won't need to buy additional batteries or tanks. These convenient batteries are charged via USB, and make the vaping pen or kit much more convenient to transport. While beneficial for beginners, these types of vaping kits can also be used by the more experienced user.
Bottom Feeding Vape Kits
Bottom feeding vape kits are special pieces of vape hardware, which are usually used by advanced users. The device contains a bottle with a large capacity to save carrying around separate bottles of vape juice. In order to use a bottom-feeding vape kit, you must squeeze the bottle gently in order for the e-liquid to ride into the RDA. You must then release the bottle and it will return to its original shape. Then you press the power button and proceed to inhale and vape.
Ultra-Sonic Vaping Kits
Ultra-sonic vaping kits could be the new 'big thing' when it comes to vape. These innovative kits have the ability to turn e-liquid into vapor by using ultra-high frequency vibrations from a ceramic chip instead of heating with a coil. It is currently being developed further because it is still a new technology.
Box Mods
A box mod is a mini, simple and compact device which offers a variety of different flavors. You don't have to refill the vape juice, buy any coils or replace batteries with box mods, as this is all provided for you. All you do is put a new pod in and start vaping. Its simplicity helps to showcase just how effective and simple these box mods are for vaping beginners.
Asmodus Colossal
The Asmodus Colossal box mod appears to be a simple mod, but it is actually packed with a huge amount of features. The mod can fit in your pocket, which makes it perfect for carrying around. In addition to this, the 80W version puts a huge amount of Watts into a tiny frame, and a series of features including advanced chipsets and improved UI to further improve the overall vaping experience. With a responsive touchscreen to add to the mix, this particular mod is one of the most innovative and exciting on the market.
These are just a few of the best technologies which have been developed so far in the E-Cigarette world. As we know, technology moves very fast, so it will be exciting to see where it will take vaping mods in the future.