Upon its release, the Japanese carmaker announced that the 2020 Toyota Supra was designed to "define the next generation of performance." Boy does it, and then some! Inspired by Toyota's FT-1 concept and developed in partnership with BMW (who in turn developed their newest Z4 from the deal), this gorgeous beast is graced with the curves of a cover girl and the brawn of an all-conquering Marvel hero; a fun-filled, grin-inducing ride that is nothing short of, well, 'supra.' And though there's plenty of positive German input, it retains a character all of its own.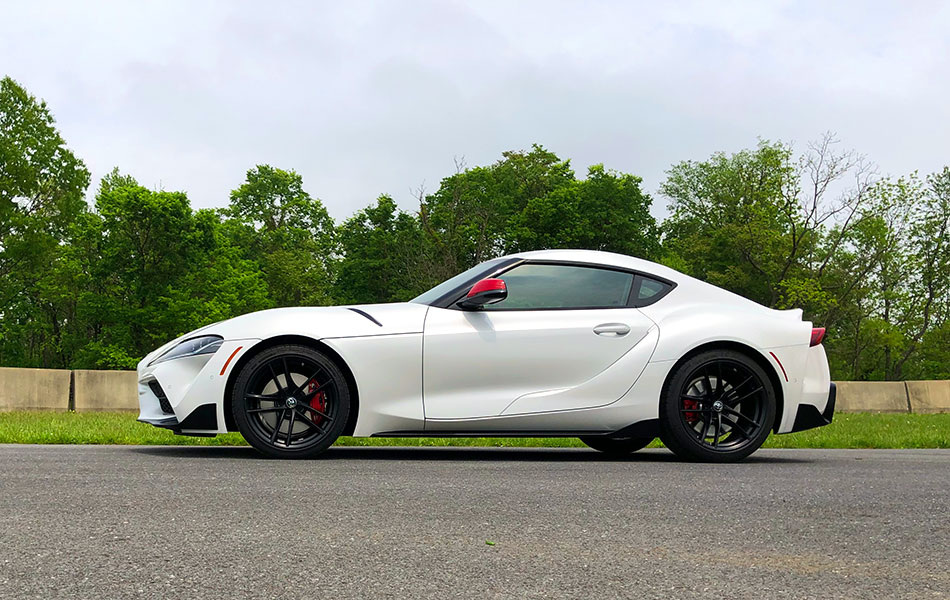 A road car this may well be, but it hasn't lost its racing car credentials with extra undulations in its already undulating 'double-bubble' roof—that riffs on the Toyota 2000 GT—allowing for extra headroom for helmets while also reducing exterior aerodynamic drag. And you can soon see why you may need them.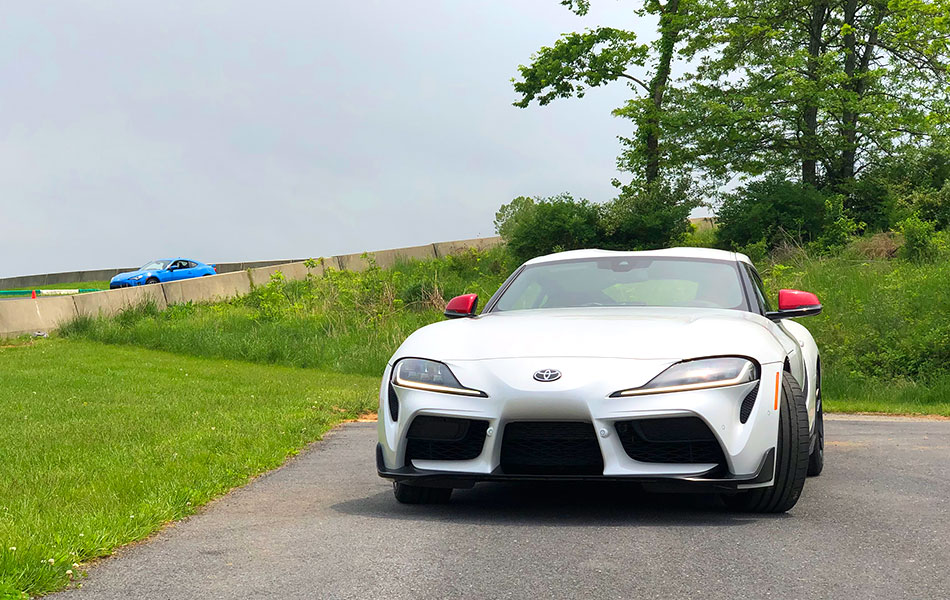 Thanks to the BMW-sourced three-liter twin-scroll turbocharged inline-six engine, the 2020 Toyota Supra shifts from stop to sixty in a touch over four seconds, with 335hp and a top speed of 155mph. For optimal center of gravity, the engine has been pushed back and low, as you will be as you floor that throttle. The ride and handling are enhanced by the likes of a rigid chassis, adaptive suspension, and Michelin Pilot Super Sport tires, while the melodic, base notes from the exhaust sound as though they're being pumped out by a DJ.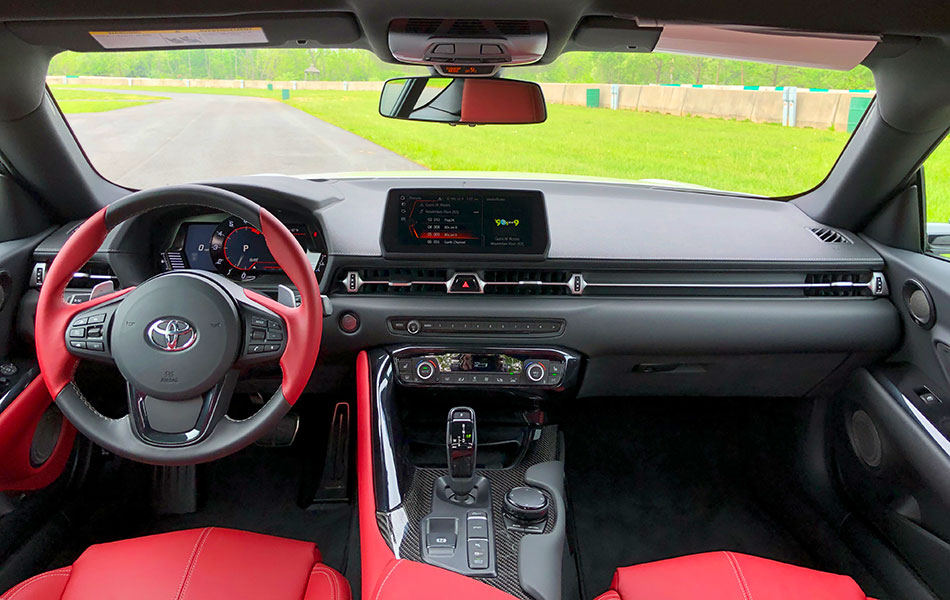 Speaking of DJs, the impressive interior incorporates an infotainment system with a standard 6.5-inch display, or an optional 8.8-inch touchscreen, along with the likes of Wireless CarPlay, 14-way adjustable seats with adjustable side bolsters (handy around those bends), plenty of leather and carbon fiber trim. Opt for the top of the line Supra 3.0 Premium to be rewarded with a full leather cabin along with a head-up display and Toyota Supra Connect for remote app control and concierge service. You can really see BMW's much welcome influence inside.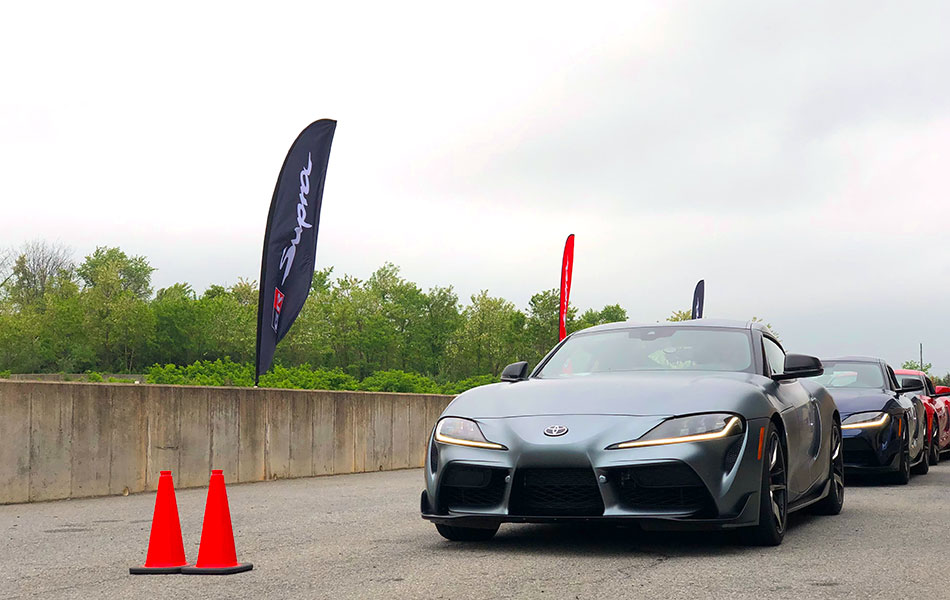 Further features include a Driver Assist Package with adaptive cruise control, blind spot warnings and rear cross traffic alerts, and parking sensors are optional. The Supra is yours in a choice of eight hues, including Tungsten and Turbulence Gray, Renaissance Red or Nitro Yellow. We, however, reckon the menacing matte finish of Phantom does this uber-cool coupe the most justice.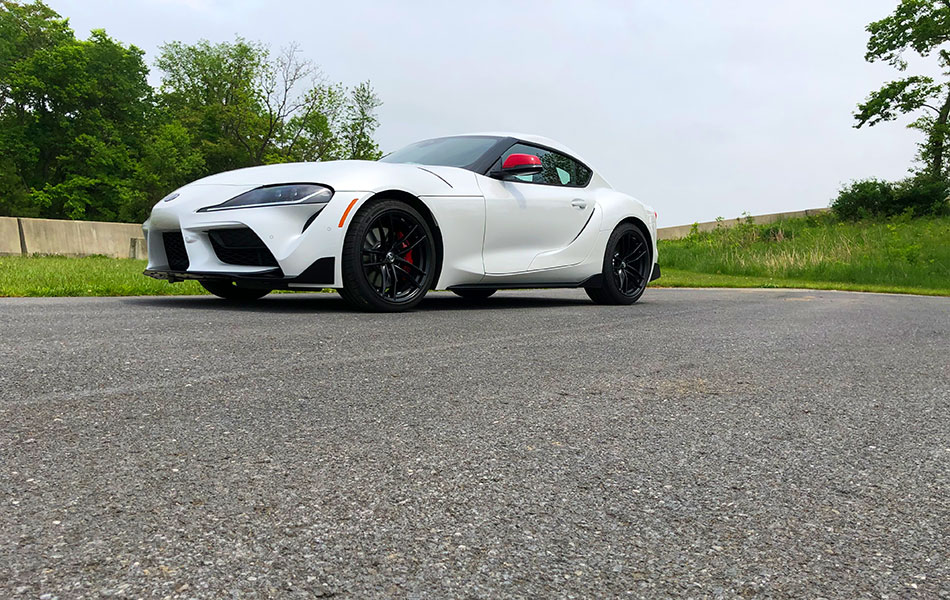 There are few cars quite like this for this price bracket out there, and even fewer that are so out there and so much fun.