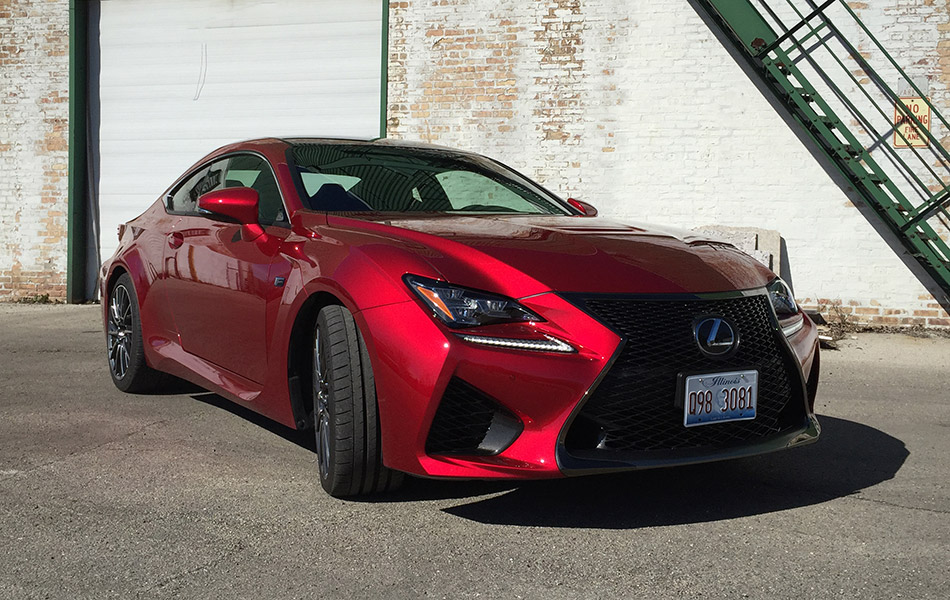 With a gaping grille that looks ready to chew and spit out twisty road, the 2017 Lexus RC F is a beautiful beast of a sports coupe that, thanks in part to its rear-wheel drive setup, is a ridiculously pleasurable ride poised to put the wind up the likes of the BMW 4 Series and Audi A5.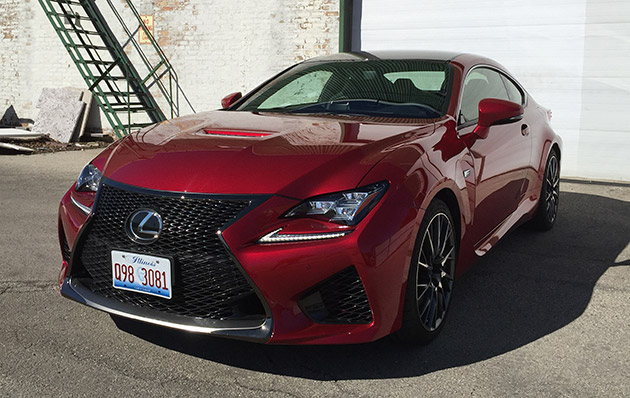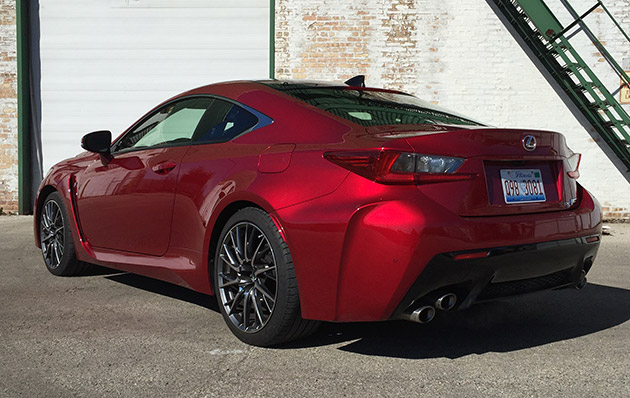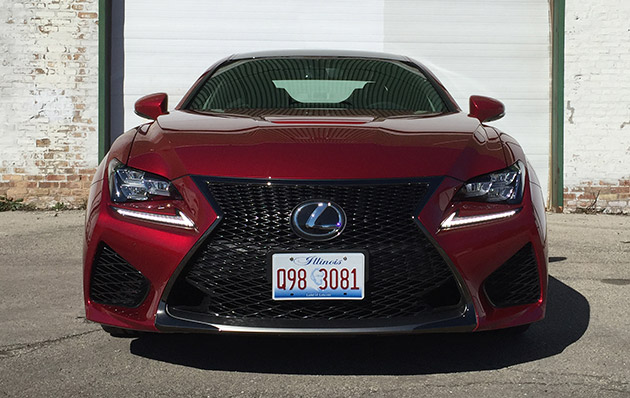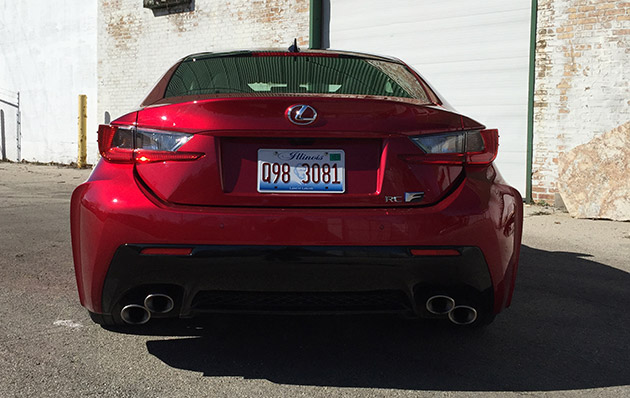 The enormous grille isn't just for show, behind it sits a mammoth 5-liter V8 engine good for 467-hp and a zero to sixty time just shy of four-and-a-half seconds, with a hold-on-to-your-hat top speed of 170mph. You can have all sorts of fun with the eight-speed transmission courtesy of some paddle shifters, and four modes—Eco, Normal, Sport, Sport+—and the roar is glorious.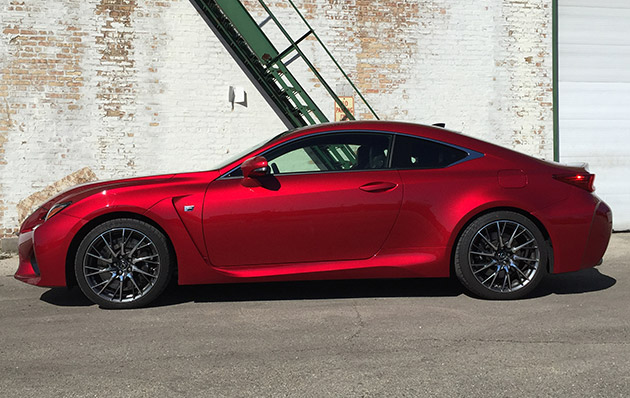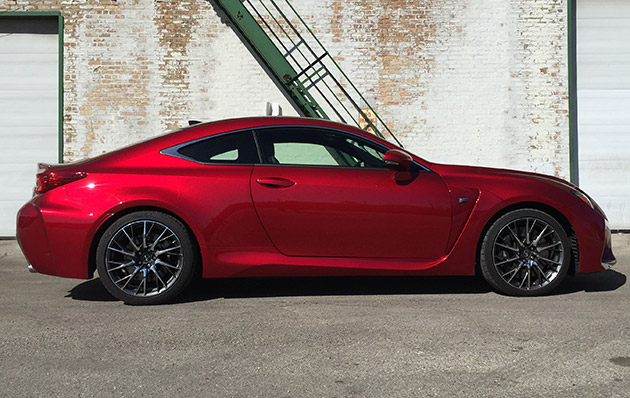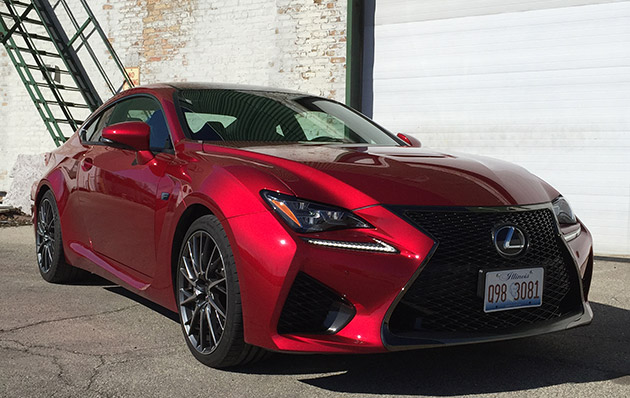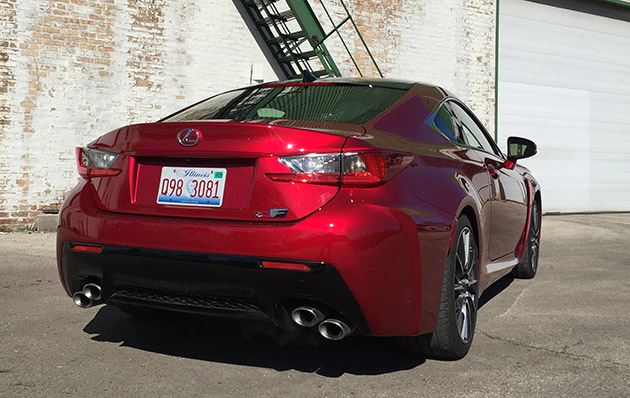 An interesting option is the Torque Vectoring Differential, whose three modes – Slalom, Track, and Standard – provide better balance, stability, and responsiveness for pure race car-like handling. When you hit 50mph—or 80 in Track mode—the rear spoiler raises to improve aerodynamics. Thrown in are some specialized suspension and obese 19-inch tires.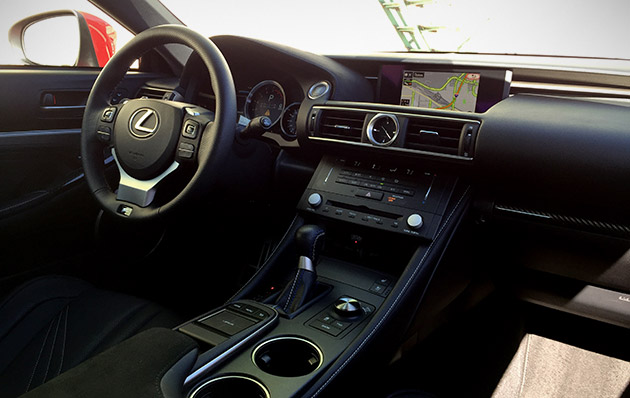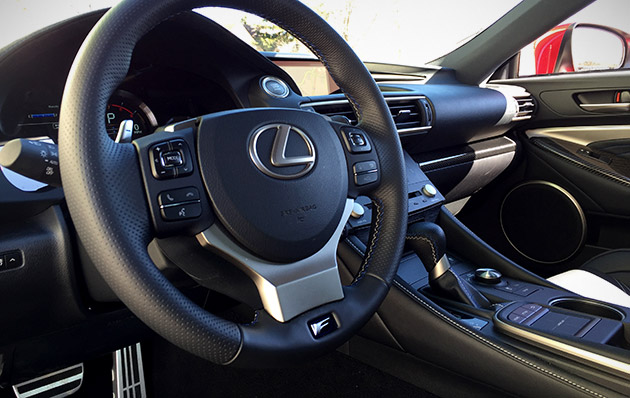 As expected from a Lexus, an impressive interior awaits. The comfortable cockpit sits in front of an attractive gauge cluster—a collection of instruments that look set to shoot you into outer space. The digital tachometer is illuminated courtesy of a full-color LCD display which even, rather excitingly, gives you information on G-force, along with the usual multimedia data regarding calls and song titles and so on.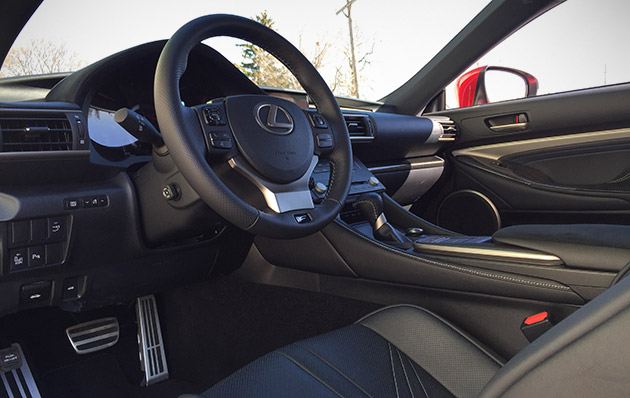 In the center console sits the cool Remote Touchpad with haptic feedback, your shortcut to those multimedia features and extra goodies like climate control, all manipulated via a swipe, a pinch or a flick of your fingertips. Further standard features include Bluetooth, USB ports, satellite radio and a rather nifty tilt-and-telescopic power steering wheel, and a rear-view camera. Shell out a few more Gs for upgrades like ventilated seats, blind spot monitoring, navigation, and an incredible 17-speaker Mark Levison audio system.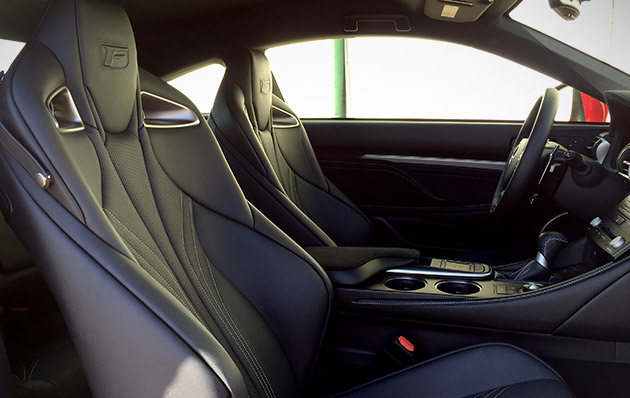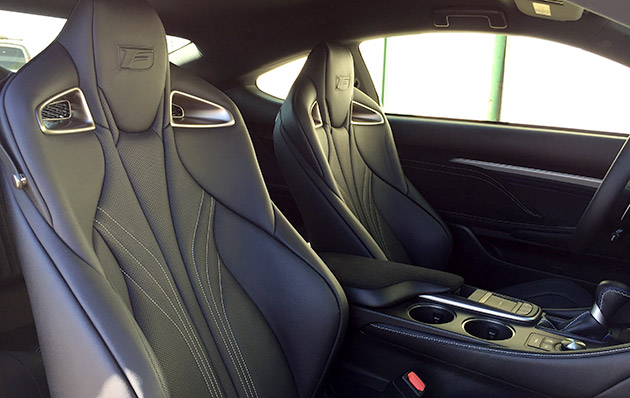 Plush, bolstered bucket seats keep you firmly secured around those corners, and though the driver and front passenger will sit comfortably, only Hobbits will likely feel the same in the back seating on what amounts to a glorified storage space—though a very finely upholstered one.