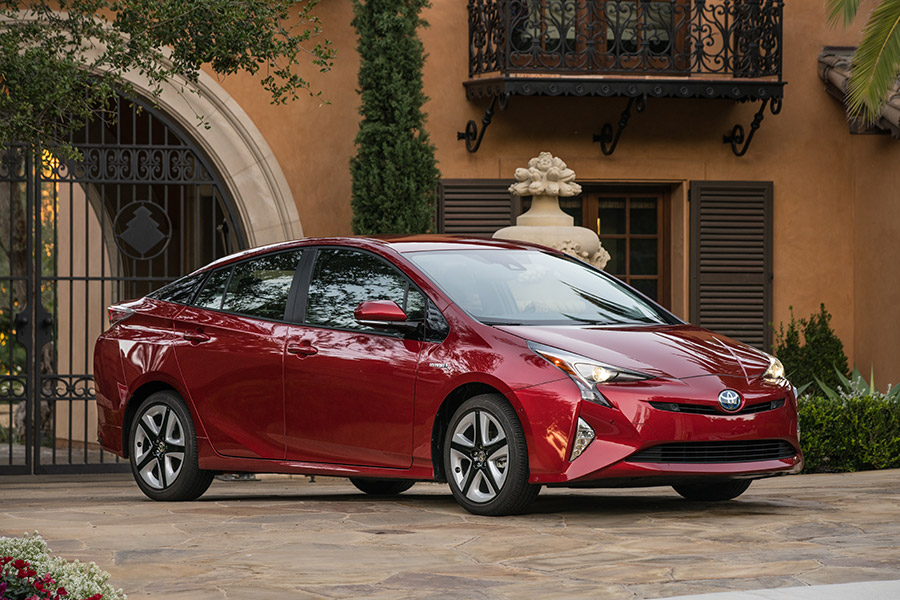 There are many reasons to wax lyrical about the 2016 Toyota Prius, but the biggest compliment that can be paid to the fourth generation hybrid automobile is that, silence aside, it sure doesn't feel like your average hybrid ride. Prius is of course the green leader of the motoring world, and with a reputation like that preceding it, it has a lot to live up to. Soon to celebrate two decades in the business, with age, too has come wisdom.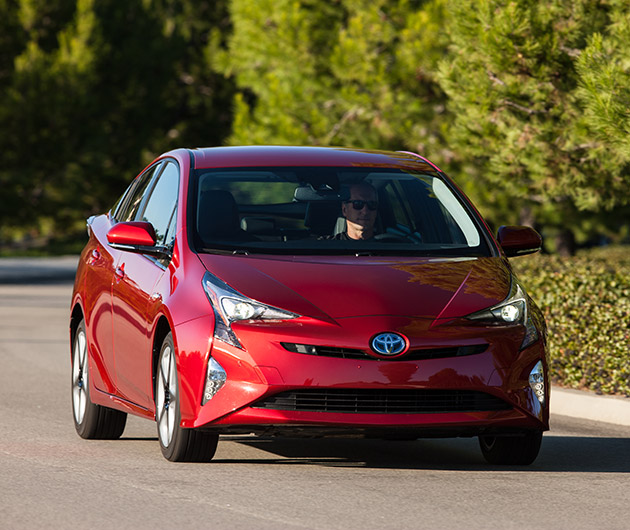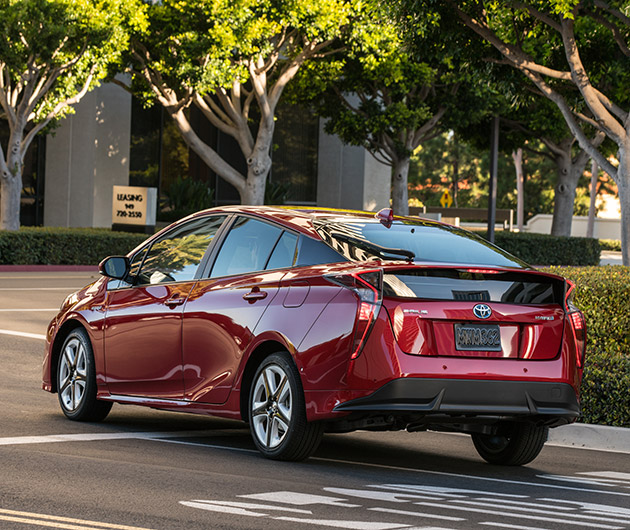 First up, the facelift. Though it's never been the most attractive of cars, at least it's always been its unmistakable self, and the all-new tweaks – including the unusual back-end – further enhance its somewhat stubborn charm (and its aerodynamics too, actually). The elongated wedge-shaped body has also been widened, which makes it look a little meaner, with a lowered center of gravity for a better grip. An all-new structure boasts over six times more high-strength steel for up to a 60% improvement of torsional rigidity, while the previous MacPherson strut front suspension remains with a double wishbone system at back (incidentally, similar architecture will be used in other new upcoming Toyota compact models such as the Corrolla).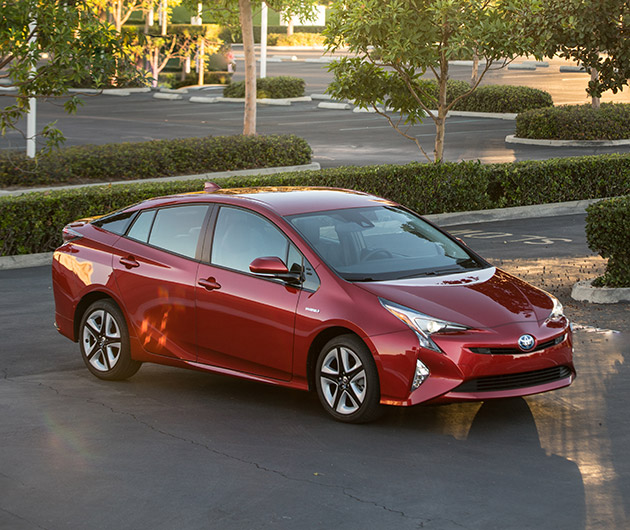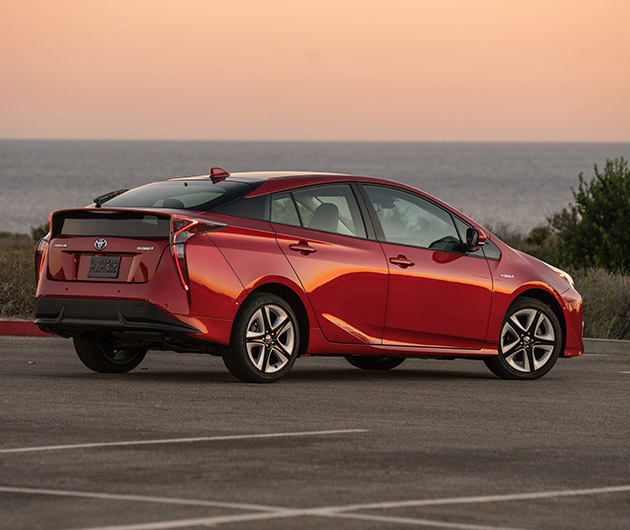 The vehicle's new layout has allowed for the rearrangement of heap of the car's internal components for far more efficient distribution of weight. The tried-and-tested 1.8-liter four-cylinder engine has been re-engineered resulting in cleaner and quieter exhaust. It's also the first ever Prius to make available a lithium-ion battery, reducing weight by around 30lbs, alongside the firm's well-established nickel-metal hydride one. In fact, the car's entire power control unit is smaller by nearly a third, another impressive efficiency feat.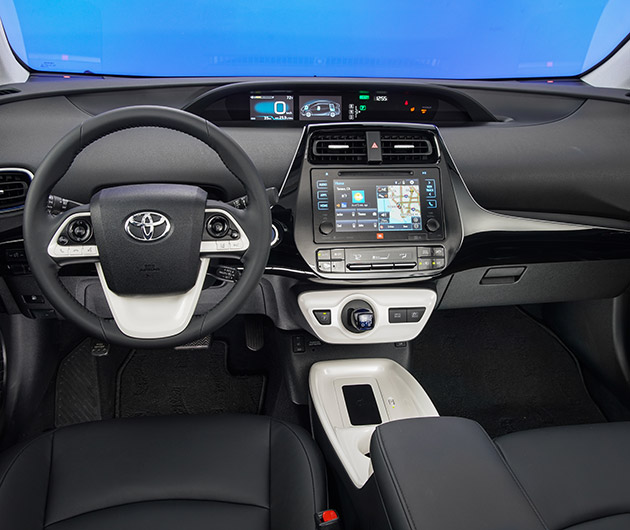 Lowered seats make for a vastly more comfortable – and sportier – driving experience with improved handling and steering thanks also to that all-new back suspension layout. Another nice touch is a notable improvement in sound insulation, adding quietness to the now smoother ride. The shifter has been shifted to a dash which is now home to a large central screen surrounded by some rather glamorous black trim. Extra space on the center console allows for the introduction of a generous pad for Qi wireless phone charging and couple of slots for your cups.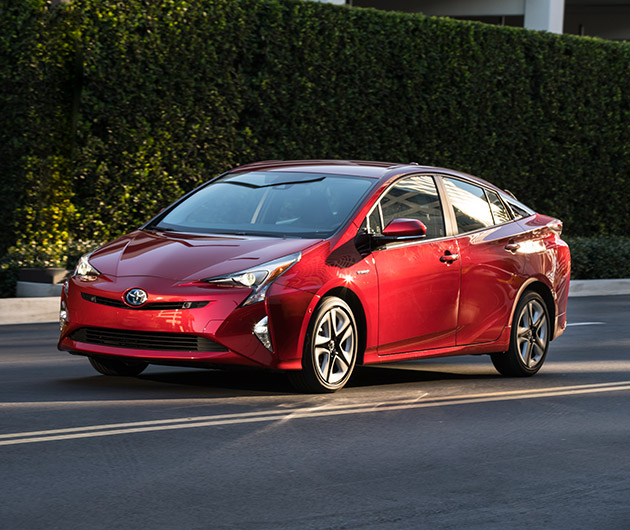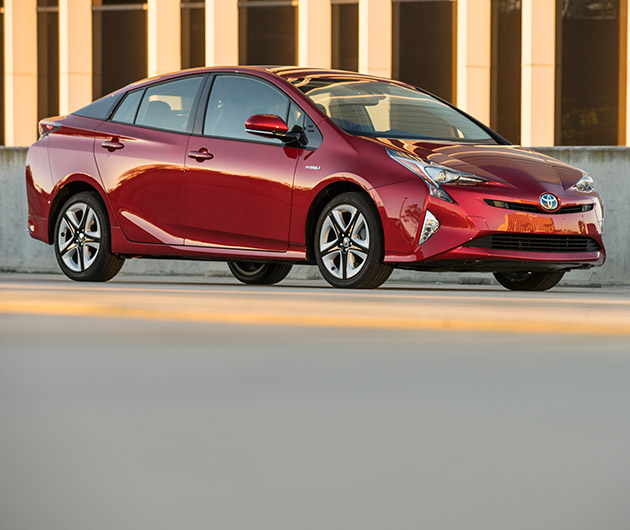 Choose from six trim levels: Prius Two, Two Eco, Three, Three Touring, Four and Four Touring. The Eco model's projected rate is 58 mpg for city driving, 53 on the highway and 56 when combined thanks to a few less features – including no spare tire – to save on weight. The rest of the line's vital stats stand at 54, 50 and 52. Strangely though, it's also slightly less powerful than the 3rd generation model, with 121-hp versus the outgoing 134, but it's still the motoring world's leading green.