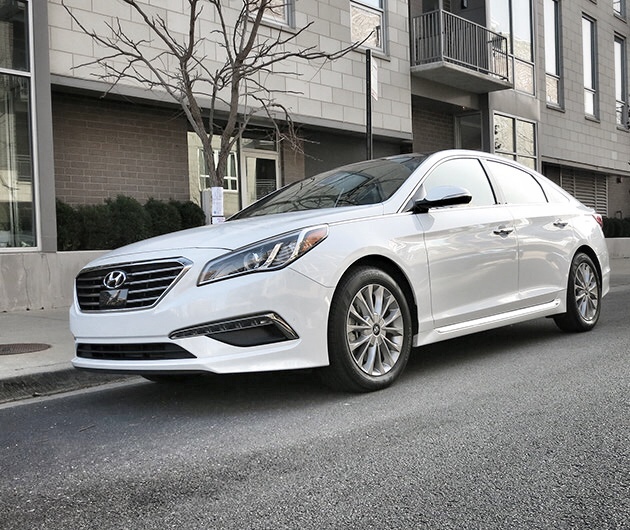 Where do the years go? The 2015 Hyundai Sonata Limited is the seventh-generation South Korean sedan and they sure have refined their craft along the way. The competition within this class may be ever-expanding, but this no-nonsense ride, though not the sexiest option out there, more than holds its own.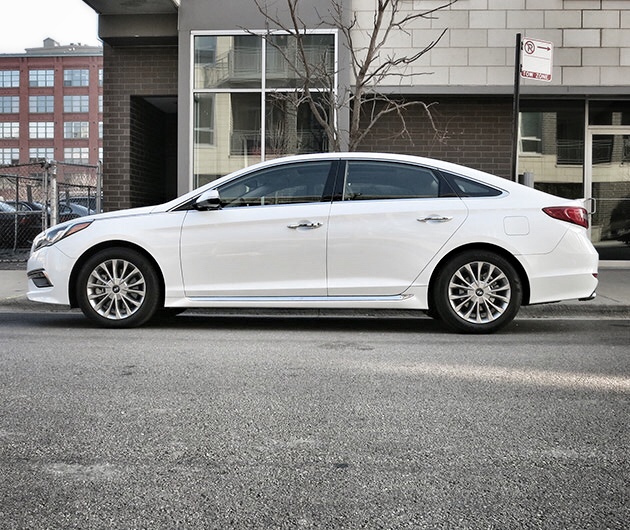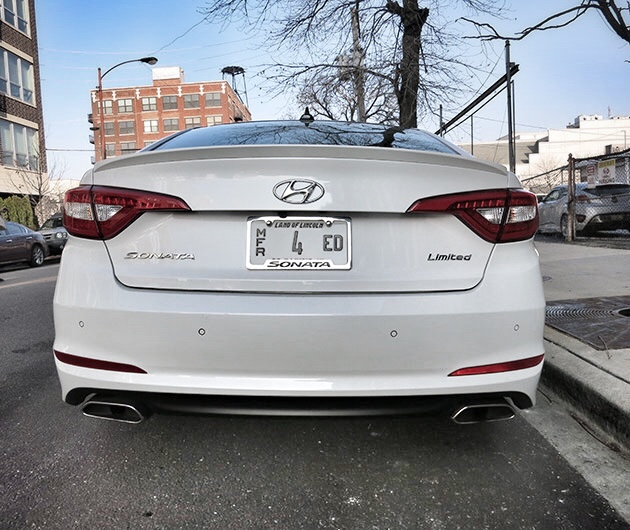 So let's start with the trunk. Yup, that's right, the trunk. The Sonata's Smart Trunk feature enables you to access the rear of your car without lifting a finger. Simply stand round the back with the key fob in your pocket and, hey presto, it pops open. This hands-free feature is especially useful if you're overloaded with shopping of luggage and a great way of convincing the kids you're a magician. It's also weirdly addictive when bored.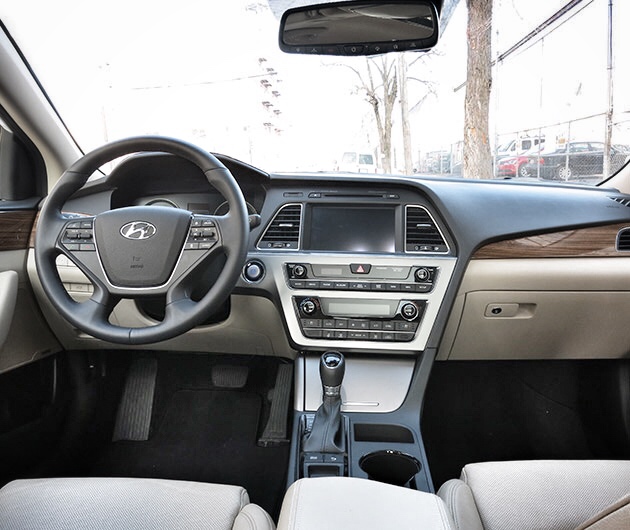 Further funky features include Google-powered Destination Search, enhanced Blue Link technology with remote start, stop and climate control functions and a view-enhancing panoramic sunroof. Drivers can opt for heated and ventilated front bucket seats and a very stylish eight-inch display. Power windows, air-conditioning and cruise control come as standard. The Sonata's safety credentials – which include Blind Spot Detection and Forward Collision Warning – earned it an IIHS Top Safety Pick+ at last year's awards.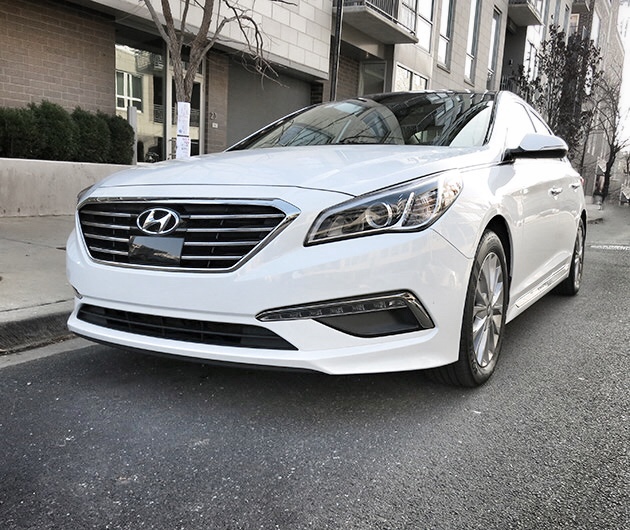 At the business-end, the turbo-charged 2.0-liter GDI engine delivers 245-hp, mated to a six-speed automatic transmission and backed by some fine suspension and electrically boosted power steering, the handling is good and the ride smooth and responsive. Even with the car fully loaded.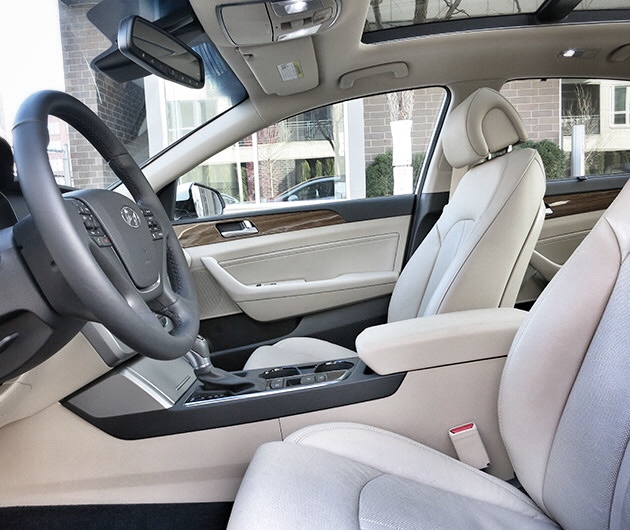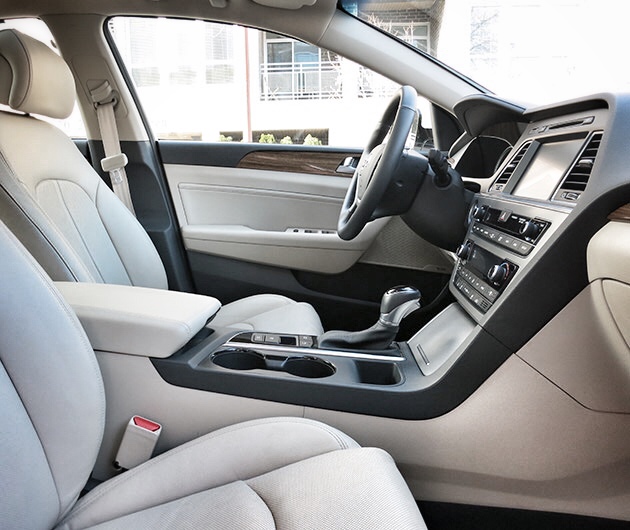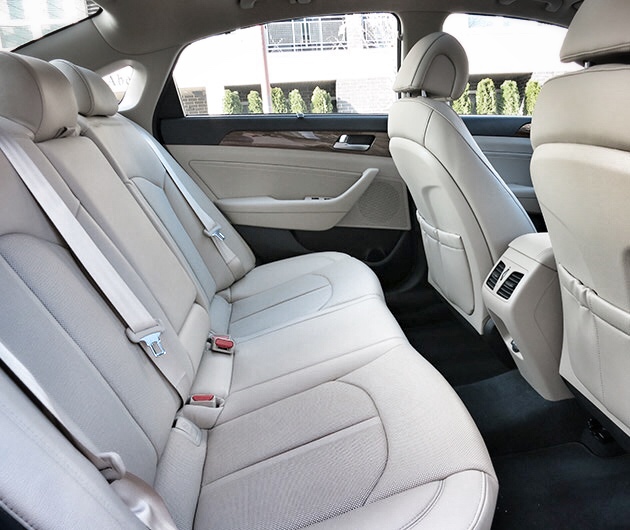 Inside, the styling features some nice gloss finishing and cream-coloured leather. The assembly is very neat, the cabin well built, with a fairly luxurious overall feel. It is certainly strikingly roomy, with passengers especially well looked after, front and back. The Sonata's 16.3 cubic feet of storage space nudges it ahead of competitors such as the Honda Accord and Ford's Fusion too.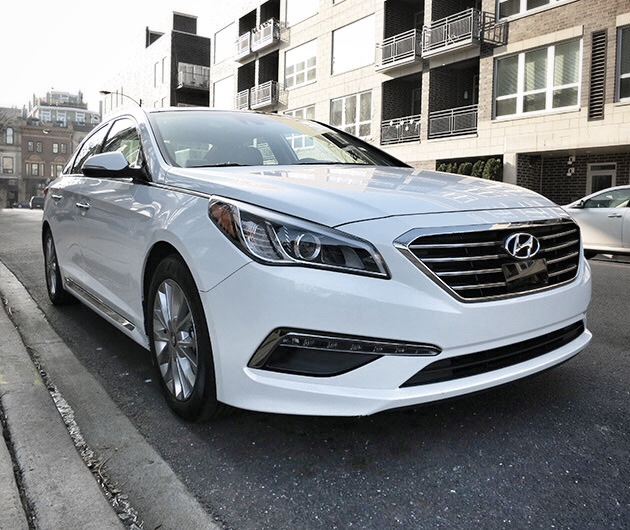 Over half of the car's mainframe is high-strength steel. The vehicle has certainly adopted a more mature design – we all have to grow up eventually – and it's all the better for it, but its sculptured body retains its athletic grace and prowl-like stance. Spacious, sporty and stylish to boot, it's a family ride with an edge.