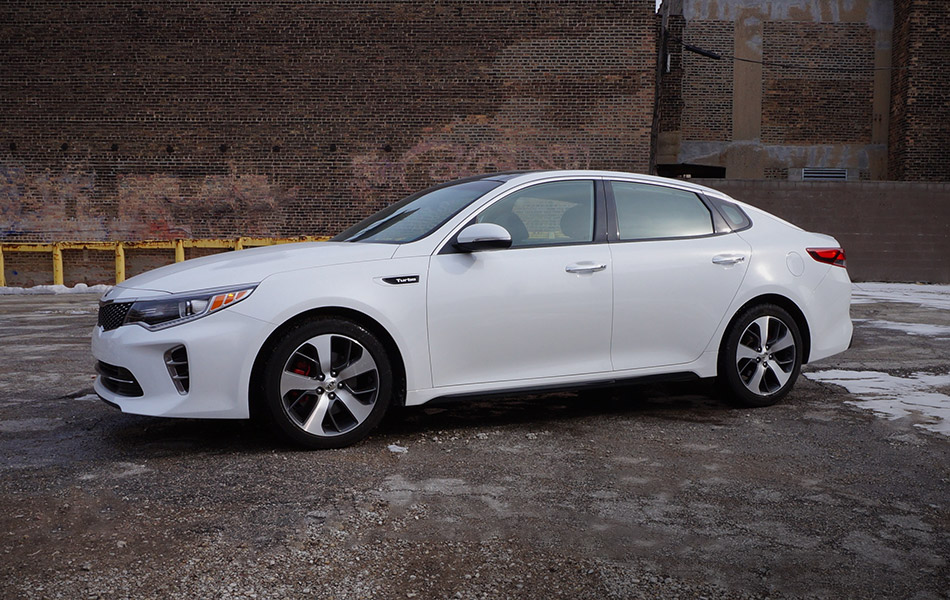 Sleek, sexy and stylish, the Kia Optima SX Turbo promises to blow minds and turn heads in a way not usually associated with sedans, especially ones not from European shores. Impressive improvements have been implemented both inside and out, whilst retaining "the signature personality of it predecessor," as pointed out by company executive Michael Sprague at the grand unveiling at the New York International Auto Show. This Kia is, in fact, fast moving up the best-selling cars list in the U.S.A. – number 16 as of last month – and it's not too hard to see why.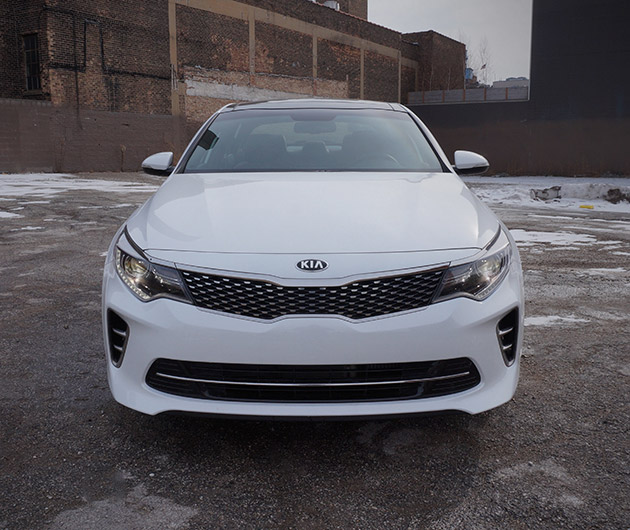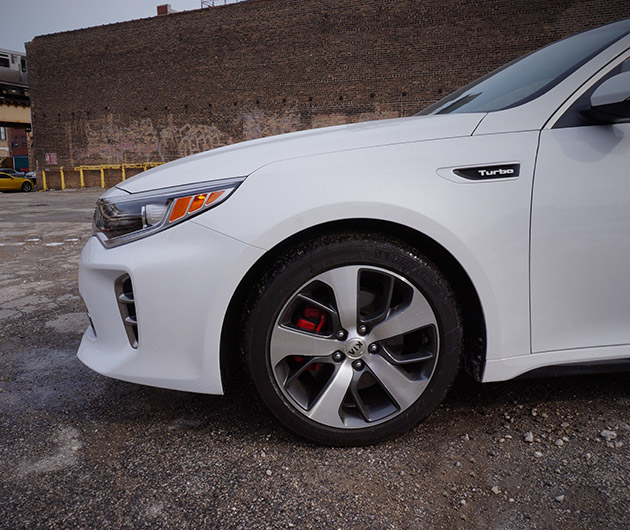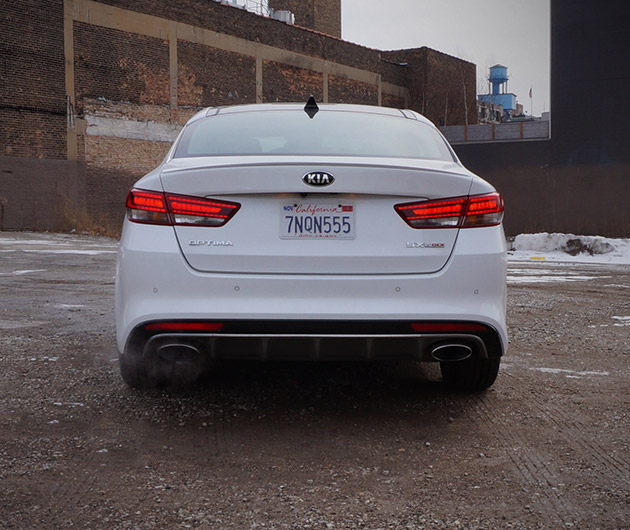 It's certainly one of the most curvier creations from Kia, it's undulating side lines merging with its magnificent new front end adorned by the signature Tiger nose grille straddled by a pair of stunning new headlamps with available bi-xenon High Density Discharge (HID) Headlights, Dynamic Bending Light (DBL) and High Beam Assist which illuminates around corners as you drive. It certainly feels as aerodynamic as it looks, while its structure now comprises more than 50.1% Advanced High Strength Steel (AHSS) which is a massive150% increase over the outgoing model.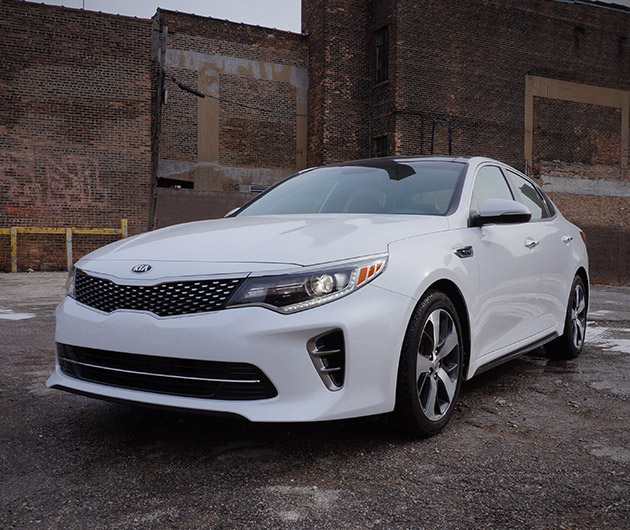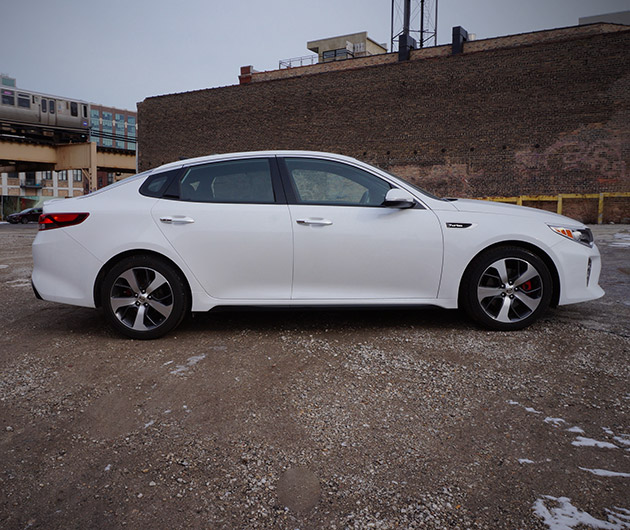 The equivalent of 245 horses power this all-new beautiful South Korean beast, wrapped up in a retuned two-liter four-cylinder engine that generates 260 lb-ft of torque mated to a 7 Dual-Clutch Transmission (DCT) for those who truly love to drive. It's not the quickest of its class but it sure is a whole lotta fun, offering handling that easily matches some of its more established – and expensive – counterparts.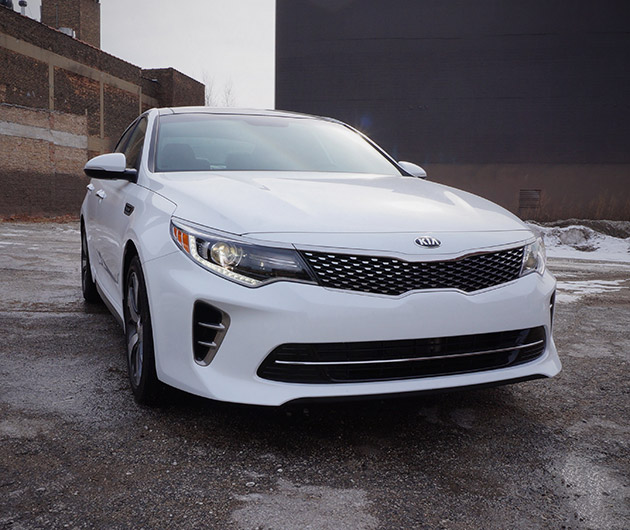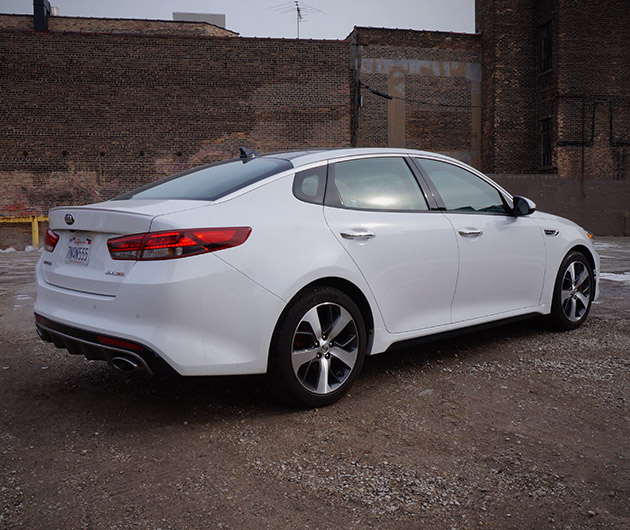 Continuing in that vein, Kia have really upped their game in the technological department too. Available is a whole heap of galvanizing gadgetry such as Autonomous Emergency Braking, Advanced Smart Cruise Control and Rear Cross Traffic Alert. Plus, dodge those dents thanks to Blind-Spot Detection and Forward Collision Warning systems backed a Surround View Monitor for a bird's eye view around your ride – so city parking will be a cinch. There's plenty to keep driver and passengers occupied with UVO infortainment along with a ten-speaker Harman Kardon premium surround sound audio system with a jukebox storage function, Bluetooth and internet radio access, while the voice recognition technology and plug and play smartphone set-up makes the likes of calling and navigating on-the-go a breeze.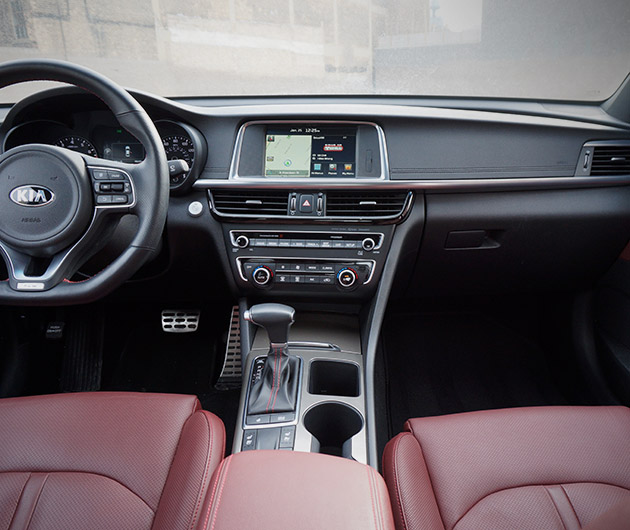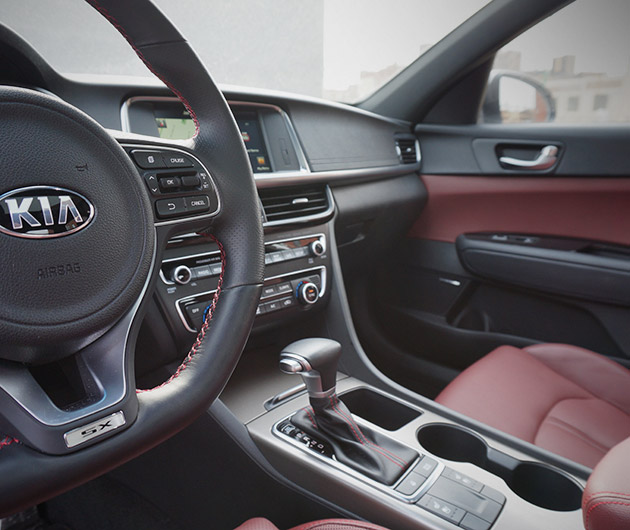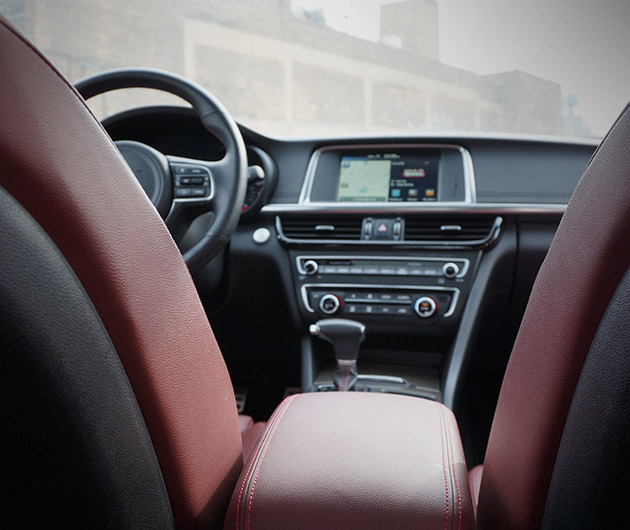 The spacious cabin is calming and comfortable, with a cleverly thought-out driver-side console and soft touch surfaces exquisitely finished with bold accenting and premium stitching. Two-tone color options include metallic, ivory or aubergine. Enhanced insulation offers an almost Zen-like tranqulity beneath the car's sunroof. More considerate contents come in the form of heated seats and steering wheel, ventilated cushioning as well as up to 12-way power-adjusted diamond quilted leather seats. Sunshades are up for grabs while the clever cloth which coats the inside repels stains, odors and static.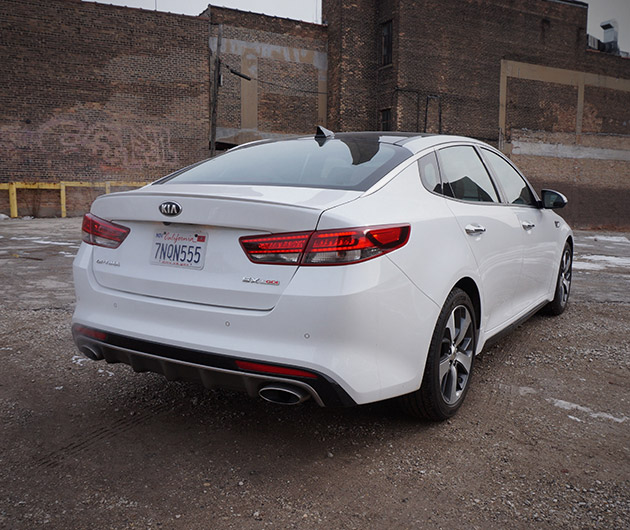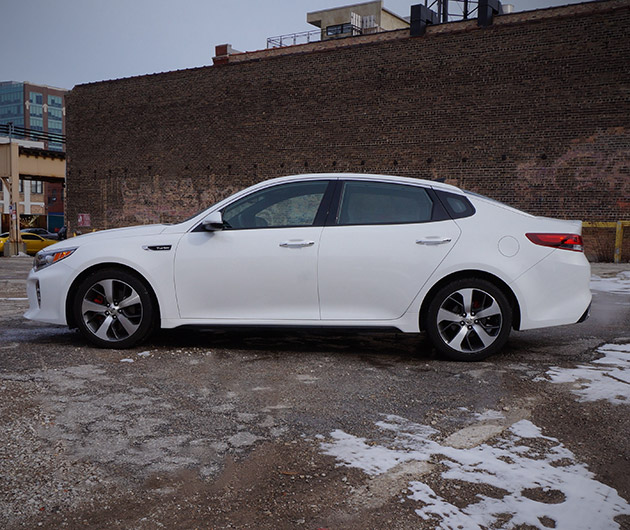 Another nice feature – and one we're seeing more of – is the smart trunk system which automatically opens when you step round the back of the vehicle, an especially handy addition to a sedan which is likely to be transporting children and grocery bags and the like (though don't stick the kids in the trunk). The trunk space has increased from 15.4 to 15.9 cubic-feet too.