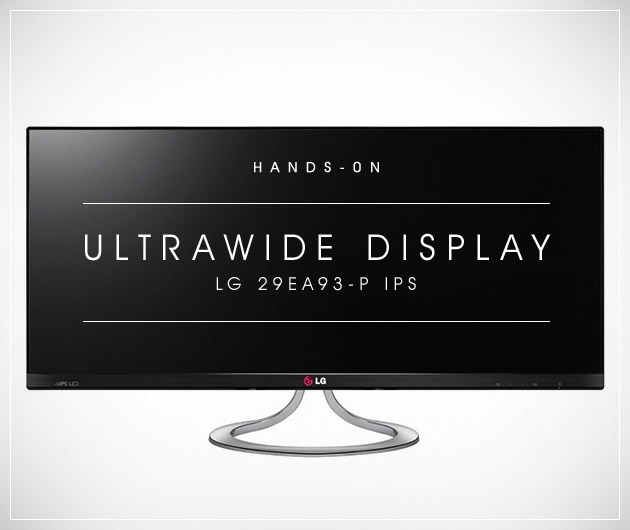 Have your cake and eat it with this phenomenal new monitor, the LG 26EA93-P IPS UltraWide Display. While all of the portable devices have hogged the limelight in the techno-world, LG have developed a screen that allows you to work, Skype or surf the net on a truly cinematic scale. With a whopping 21:9 ratio, it puts all other monitors in its rather large shade. A generous resolution and gorgeously sleek design, it boasts high-definition and countless screen options. At 700 bucks, it's not cheap, but if you can spare the cash, well, well worth it.
Design & Features
Its proportions are so wafer-thin, it's almost an optical illusion. Especially considering the ridiculous amount of gadgetry it houses. The 29E93-P boasts LG's revolutionary backlight technology that delivers color accuracy for an unrivaled quality that spews lifelike images from the screen. Vibrant colors and rich, deep blacks eliminate dark details, and the 21:9 ratio allows for movies to be watched at full aspect ratio with the black borders still stretched along top and bottom.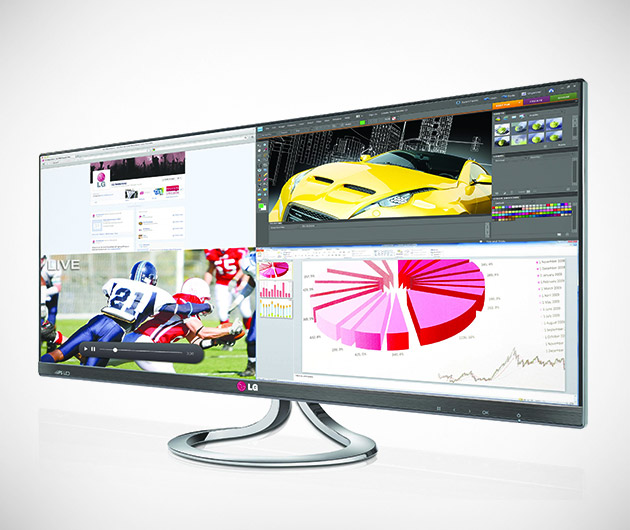 Not only that, but the 21:9 ratio vastly improves productivity with bags of real estate for multitasking. Who wants to deal with two monitors of differing resolution, to have to calibrate the colors and sound of the second monitor to marry-up with the primary? Not only will this half the amount of monitors on your desk, but double the amount of images on hand with its four-split screen function which allows for optimal use of the 2560×1080 screen resolution. Take advantage of the pre-set, 8-option four split screen that will even automatically resize the other windows when you drag and resize another window. No hassle, no headaches, no fuss, the 29EA93-P's single display will minimize your workload by optimizing your working environment.
Sound
The audio experience is top-drawer. A built-in 14-watt speaker produces the crispest of mids and highs, easily filling a small room with the volume only halfway. The monitor's solid construction means that even with the volume cranked up to the max there is minimal vibration or distortion, certainly far superior to the sound from leading portable Apple devices. For phonics that justify the image-quality when watching movies though, best to plug in some speakers.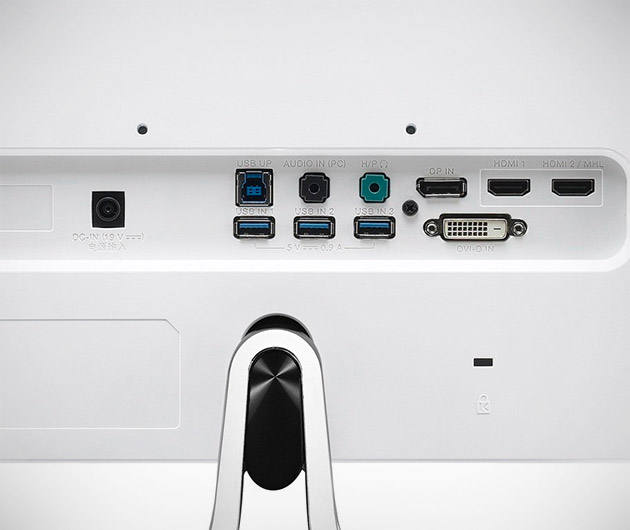 Connectivity
The LG 29EA93-P boasts a heap of connectivity options that include a USB, three USB 3.0s, a DVI-D in, a pair of HDMI-ins, a display port and headphone out. MHL hook-up is supported to link with your smartphone using the included MHL to HDMI cable, meaning gaming can be enjoyed on the mammoth screen too. A dual link-up feature allows for the simultaneous connection of two devices, like a computer, camera, phone or Blu-ray player, to plug into the monitor to display both sets of content at once. However, strangely, although there's a pair of HDMI inputs, there's no function to enable a link-up of two HDMI devices at once.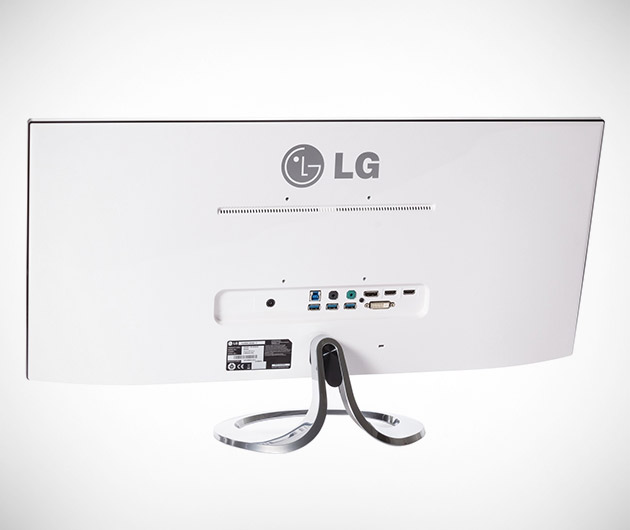 Build & Quality
It really is a gorgeous piece of kit, functional, stylish and attractive. The design is sleek and alluring, the slender black bezel giving way to a shimmering chrome stand that allows for tilting, but no swivel. Its anti-glare matt finished screen eliminates tiresome reflections, contrasting nicely with its glossy white rear. The touch-sensitive controls are discreetly nestled underneath and are easily accessible, perhaps too easily, so beware of triggering them accidently.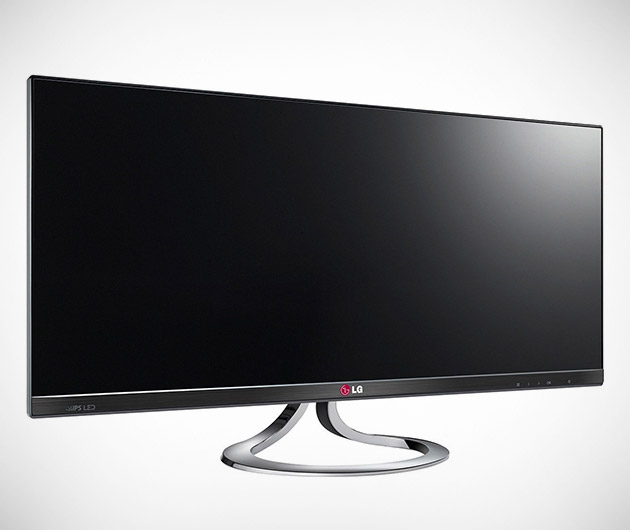 Conclusion
It's an impressive monitor, and goes above and beyond what you'd expect from a screen. You get a hell of a lot of bang for your buck, great features, and useful multitasking functions for both business and pleasure, and it really comes into its own when you kick back with your favorite movie or kick some ass with your favorite game.
Order your LG 29EA93-P IPS Ultrawide Monitor from Amazon for $700.