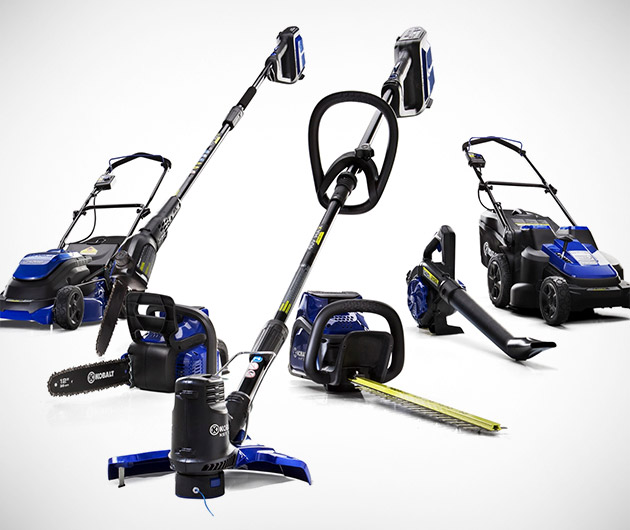 Us men have a love-hate relationship with yard maintenance depending on the work that needs doing on any given day, and the weather conditions under which we must conduct it. The same can be said of the tools. Chainsaws, for example, we dig. But mowers, not so much. While the Kobalt 40V Max Outdoor Power Equipment Line can't promise us sunny skies, it sure can promise to take the ache out of that back-breaking toil with its seven-strong range of high-powered, high-performance tools.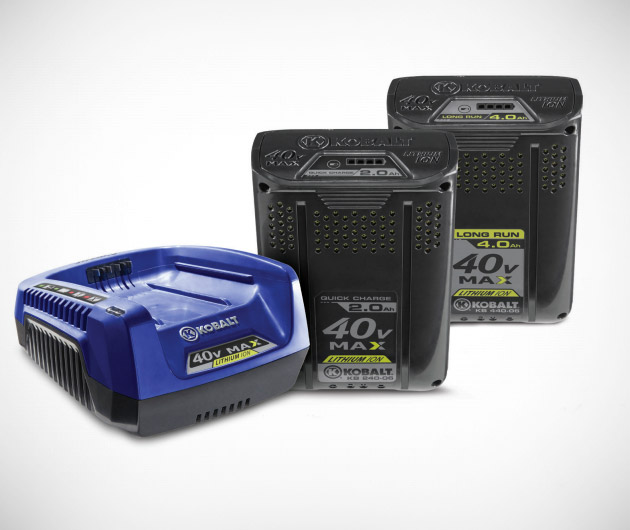 Kobalt 40V Max Batteries
What we're especially impressed with is the premium 40V Max lithium-ion battery that runs each one. Available in 2-amp ($100) and 4-amp ($115), it's a fully rechargeable, fully interchangeable fade-free system meaning your tool won't annoyingly slow down as the power fades, it'll just stop. When it does, simply swap it with one from any of the other six devices and away you go. No refills, no oil, gas, fumes or tangled cables and no mess.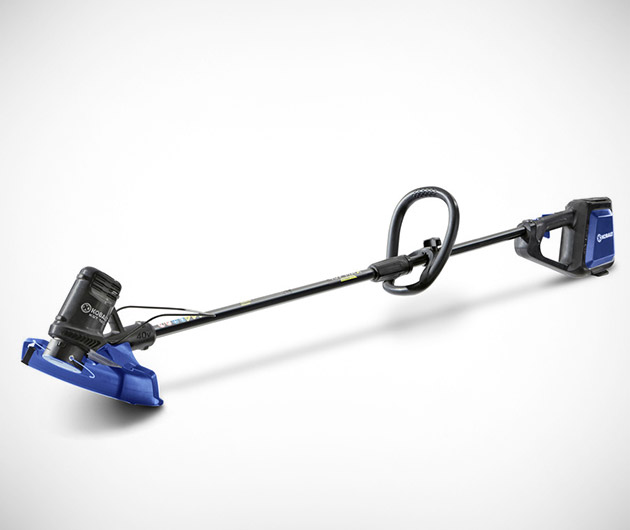 Kobalt 40V Max String Trimmer/Edger
First up, the hardy Kobalt 40V Max String Trimmer/Edger ($150) sports two lines, a design usually limited to gas-powered trimmers. It boasts a cutting range of 12 inches with continuous and quicker cutting enabled through the automatic line feed.  For edging, simply flip over the wraparound handle and you're off. A single battery charge will last up to 1.75 miles, which, unless you live on a farm or national park, should be ample.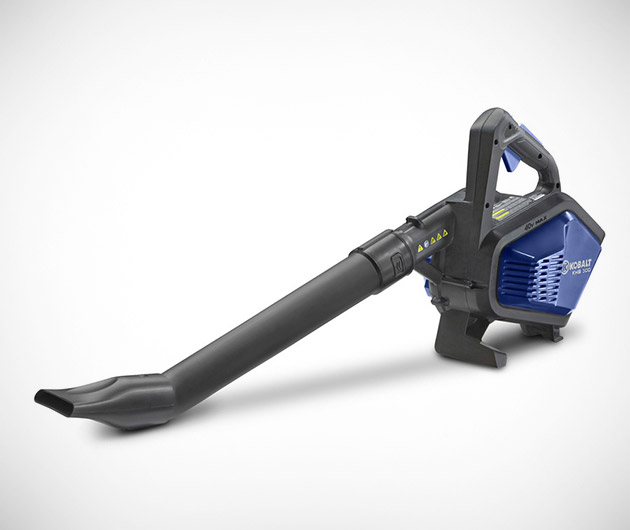 Kobalt 40V Max Blower
While we hate vacuuming, we can quite easily whittle away an afternoon clearing up the yard with this. The Kobalt 40V Max Blower ($150) sure has some puff, capable of shifting 250 cubic feet of air per minute, with gale-force speeds of 140mph – comparable to its gas-powered counterparts. Best of all, it only weighs 5.2lbs, which is certainly lighter than the vacuum.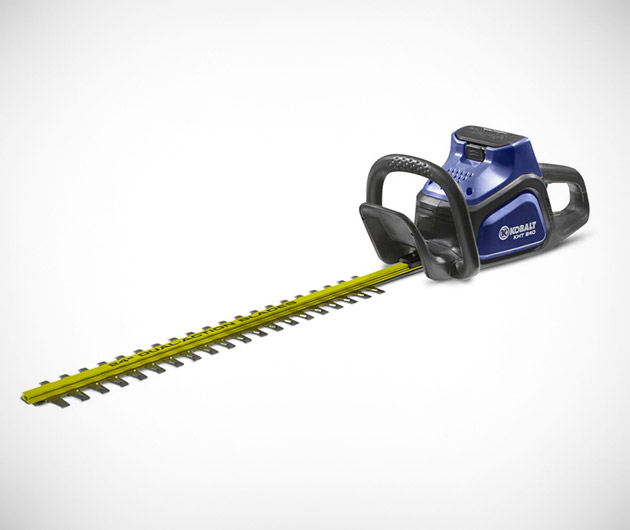 Kobalt 40V Max Hedge Trimmer
Here at GearCulture we like our bushes nice and neatly trimmed and the Kobalt 40V Max Hedge Trimmer ($150) gets down on them best with an incredible 2,800 strokes per minute. That's some cutting speed. Its ¾-inch cut capacity is an industry maximum while the 24-inch dual action blades reach those tricky spots.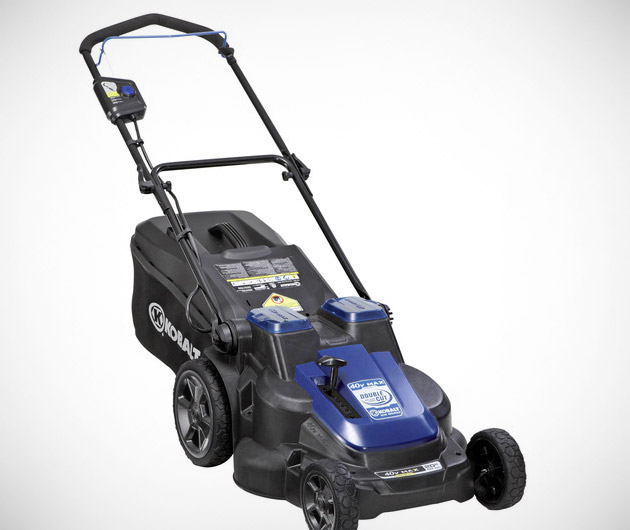 Kobalt 40V Max Doubleut 20-inch Mower
Let's face it, mowing the lawn is our least favorite task, but it sure is better with the Kobalt 40V Max Doublecut 20-inch Mower ($400), the first of two mowers in the range. It sports a dual battery system whereby one automatically switches over to the next before the power cuts, quickening that grass-cutting time. Also, dual blades offer optimum cutting capacity while its two-in-one mulching and bagging feature further reduces the stress. Lighter, and less noisy than most of its competitors, it's also height adjustable and boasts a cushion-handle grip.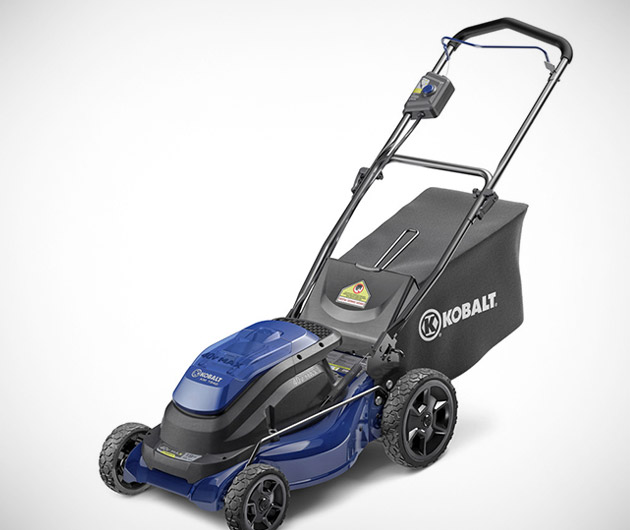 Kobalt 40V Max 19-inch Mower
Next up is the Kobalt 40V Max 19-inch Mower ($350) which also sports that cushioned handle, dual battery, height adjustable design, while a three-in-one feature affords the freedom to switch between mulching, rear bagging or discharging from the side. The toughened 19-inch steel cutting deck rides on 7-inch front wheels and 10-inch rear for increased swiftness.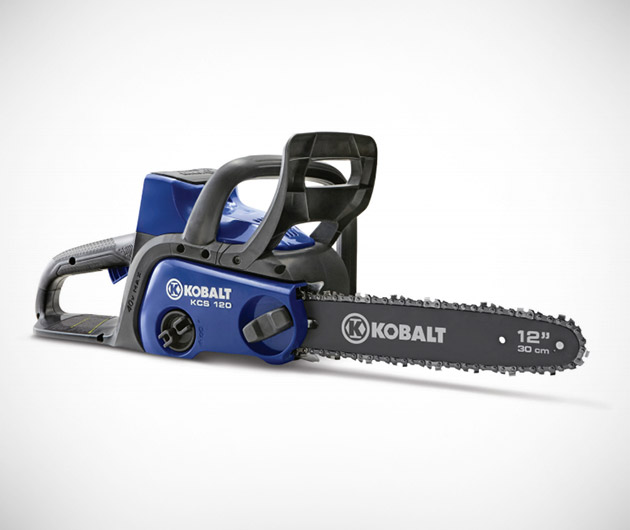 Kobalt 40V Max Chainsaw
Nothing is quite as fun, or terrifying, as a chainsaw. The Kobalt 40V Max Chainsaw ($180) offers the force and fear of a gas-powered one, but without the fuss. Make up to 75 cuts on 4×4 pressure-treated lumber off a single charge. The 12-inch steel bar is perfect for your yard work, while the low-kickback chain will not shred your safety. Maintenance is a breeze thanks to the automatic oiler and tool-free chain tension system.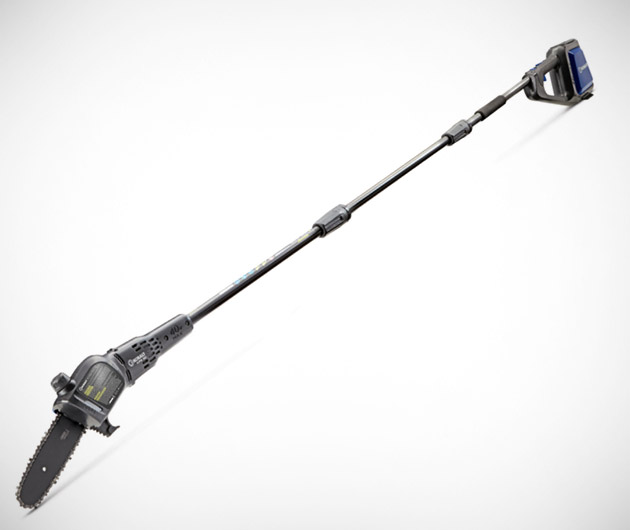 Kobalt 40V Max Pole Saw
Tackle those tall trees with ease and near-eliminate maintenance with the Kobalt 40V Max Pole Saw ($170) and its cinch-to-adjust chain tensioning technology. The optional extender means you can reach heights of up to nearly 11ft. No-on wants to be up a ladder with a power tool.