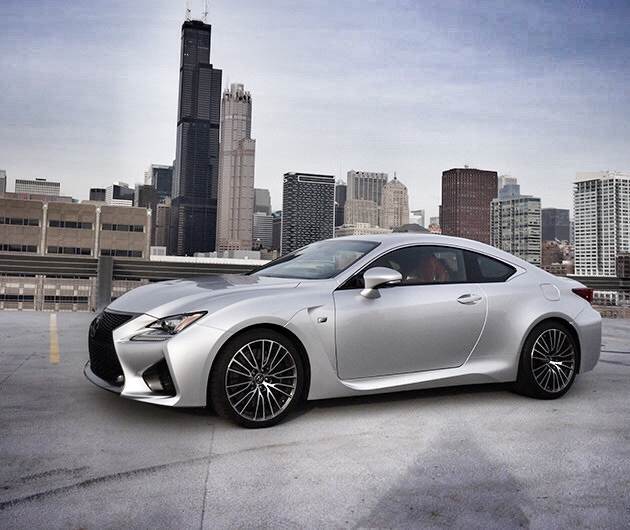 Familiarity, so the saying goes, breeds contempt, but it can also breed bias too. We're naturally drawn to the likes of Audi, Mercedes-Benz and BMW through their well-established and well-deserved reputations, but, the 2015 Lexus RC-F merits a mention in the same breath as its esteemed European peers. It's unquestionably the sexiest Lexus we've ever seen.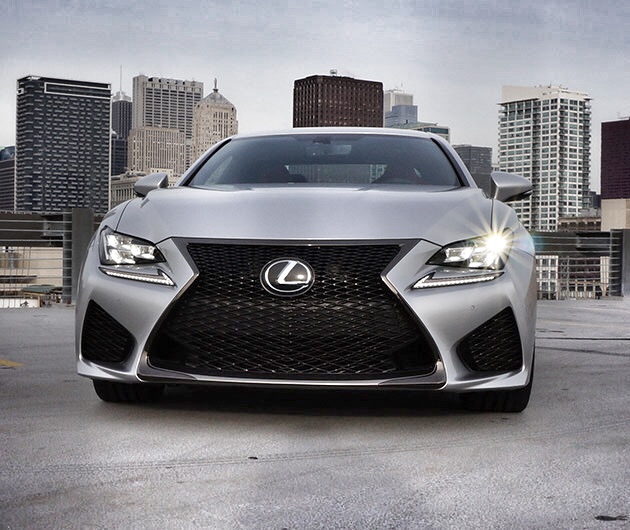 It brags a performance to match its snarling good looks thanks to a thunderous 5-liter V8 engine cooled by a stupendously oversized matte black front grille framed in chrome and surrounded by a pair of air-thirsty vents. The equivalent of 467 rampaging stallions lie beneath a bulging hood. Continuing the IS F tradition, there is an automatic transmission available, while a manual mode offers three programs – Normal, Sport and Sport+ – to cover all bases, fast.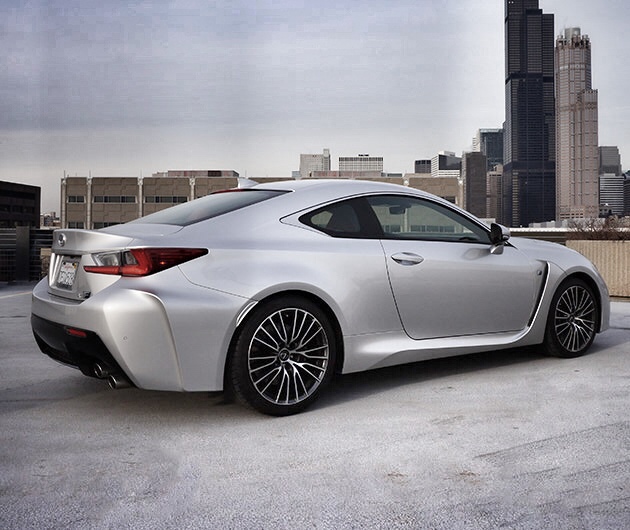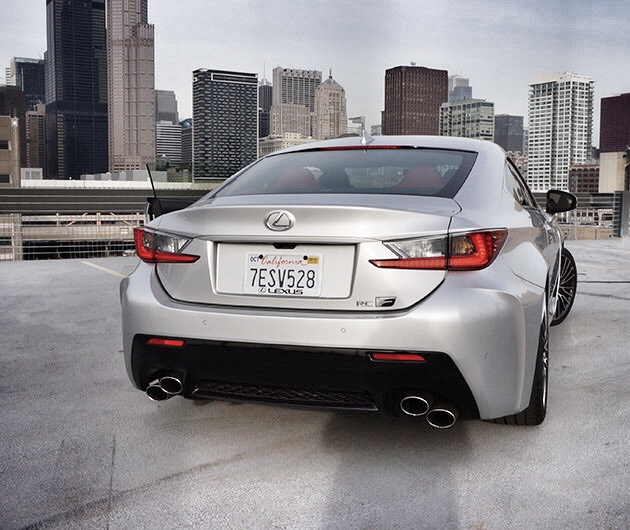 For the first time, the Japanese giants offer Torque Vectoring Differential (TVD) which makes adjustments to the ride every thousandth of a second, distributing power between inside and outer rear wheels – even without a foot on the throttle – for sublime cornering credentials. That comes in three modes: Normal, Slalom and track. The handling is even smoother still thanks to the double-wishbone suspension with front and multi-link rear set-up.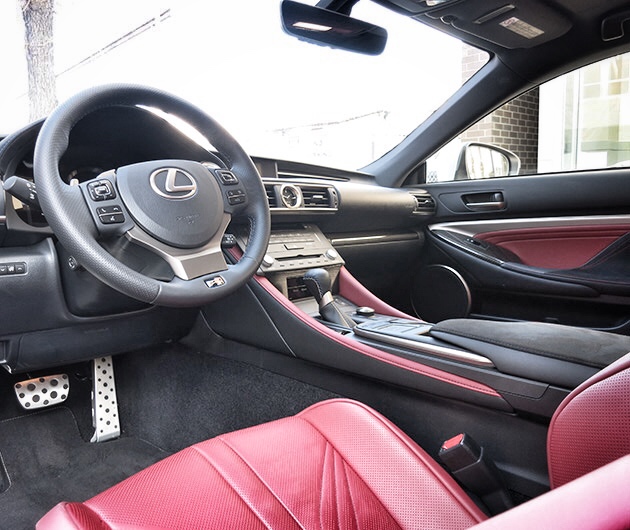 Vital stats are tracked courtesy of state-of-the-art, race-inspired gadgetry such as a digital tachometer and a full-color LCD gauge cluster allowing for a quick scan of your data from the cockpit. The LCD multi-information in-dash display also links to the multimedia system, informing of such things as incoming calls, song titles and radio stations. That multimedia system is controlled via Touchpad, a smartphone-like surface operated by fingertip swipes, flicks and pinches.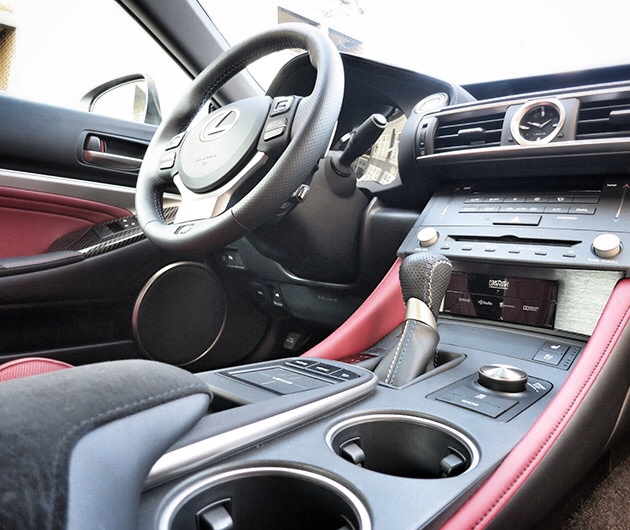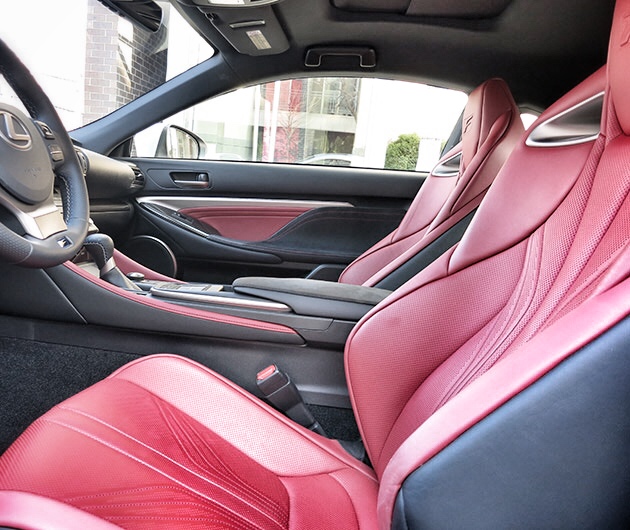 The navigations system is voice activated – and multi-lingual – capable of recognizing over a hundred commands and offering 3-D city views, traffic and weather information. When you're running low on fuel, this clever Lexus will also automatically direct you to the nearest gas station. It even has its own available app, which not only lets you remotely start your engine, lock and unlock the car and so forth, but even enables you to enable others to do so too. Responsible drivers can pre-set speed limits and receive notifications if it's breached. A stylish interior is both classic and modern, swathed in luxurious leather, riffing heavily on the design of the 2014 IS. The back is definitely more cramped than that of its German rivals, but the bolstered front sport seats verge on pieces of art.