It's big, bold, exciting news from Toyota with the announcement that the Camry and Avalon will be receiving the TRD treatment. TRD, of course, stands for Toyota Racing Development, a four-decade-old (yes, really!) in-house super-tuning arm that has previously left most of its off-road motor sport competitors choking on clouds of smug dust.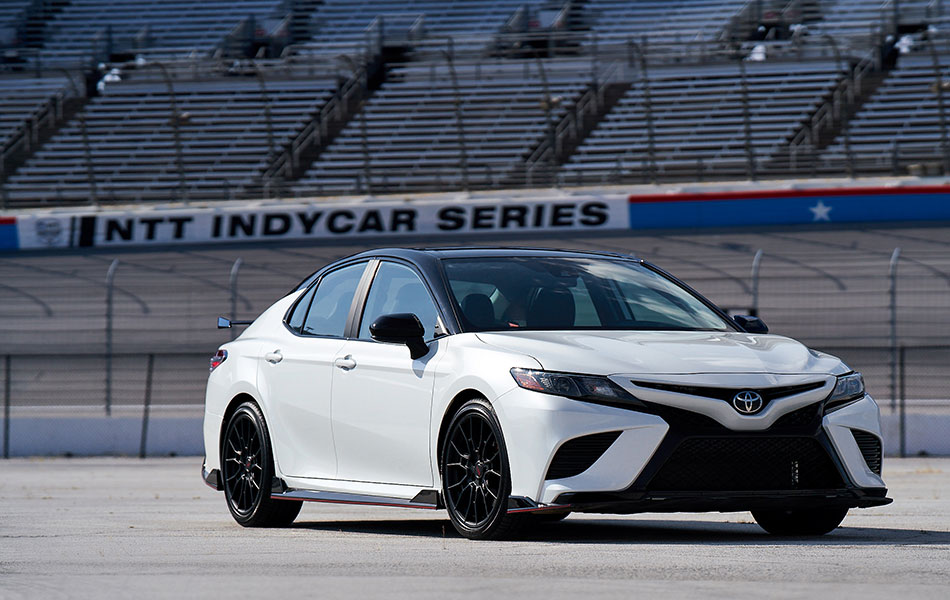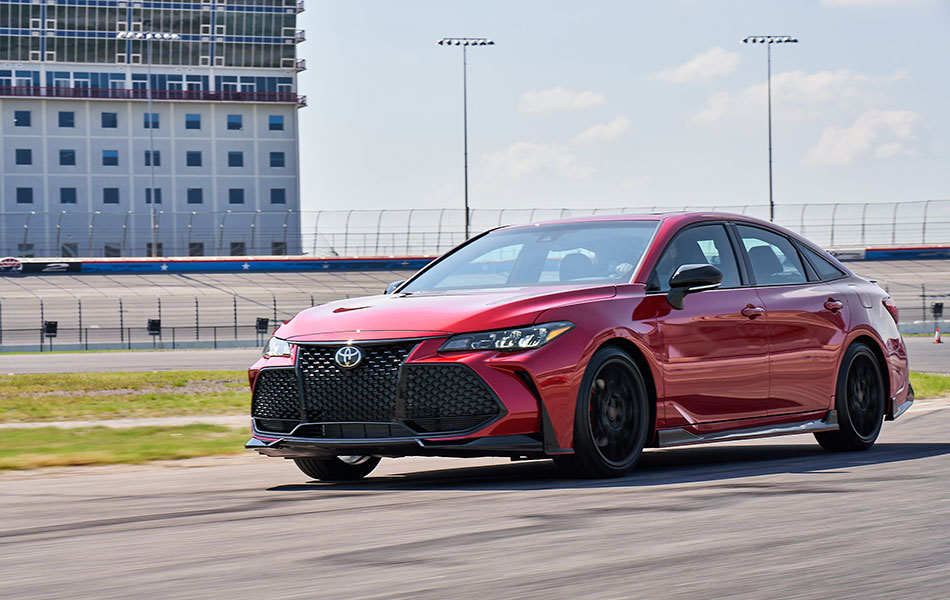 Therefore the TRD spec has (mainly) been confined to the firm's trucks and SUVs such as the Tacoma, Tundra, and 4Runner, so news that the pair of their family-friendly vehicles are being TRD'd is a terrific curveball. Both sedans already arrive with Toyota's Active Cornering Assist for better turning power—a feature that promises to be further enhanced by the TRD 19-inch alloys with 12.9-inch front rotors with two-piston calipers. Tires are half-an-inch wider meaning greater grip, while firmer coil springs and bigger sway bars—front and back—add to their handling cred. Plus, they've been "track-tuned," meaning they've been put through their paces, and then some, at Toyota's proving grounds in the US and Japan by their cleverest minds and drivers.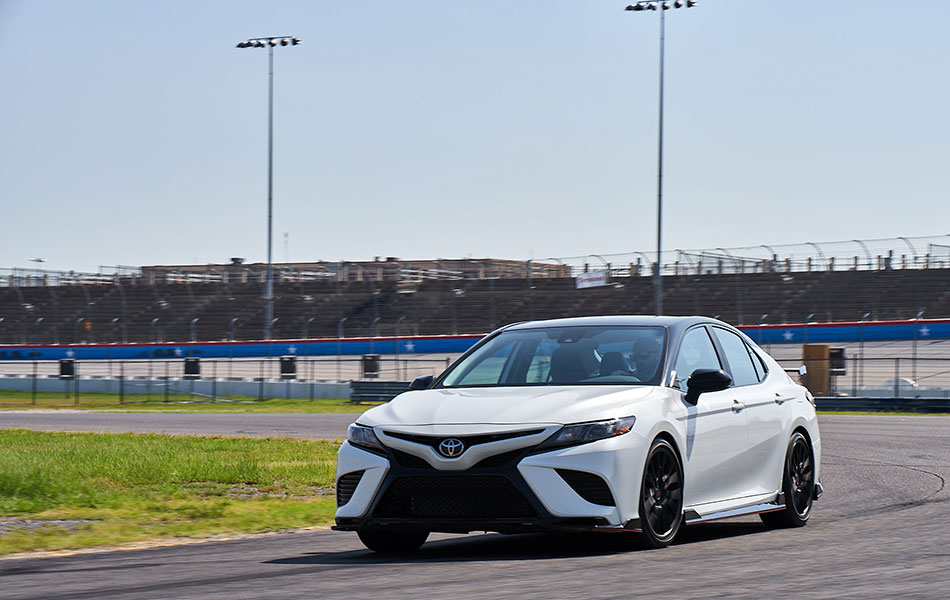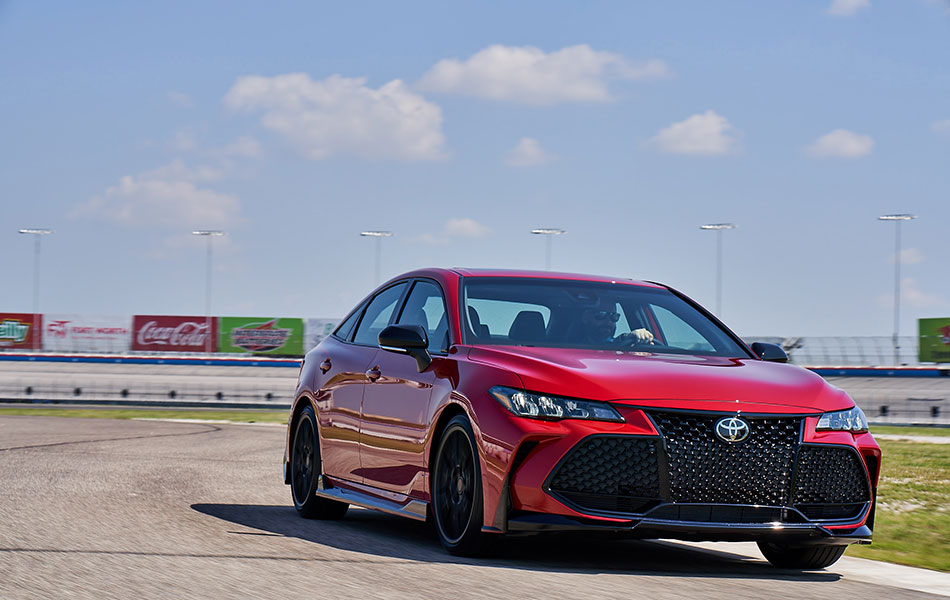 Though the powertrain remains unaltered (it's that capable 3.5-liter V6 with 301hp and 267lb/ft of torque), the inclusion of a new cat-back exhaust system brings with it plenty of bass—both when idling and accelerating—while allowing the engine to better breathe. Both the Camry and Avalon arrive with an eight-speed automatic transmission.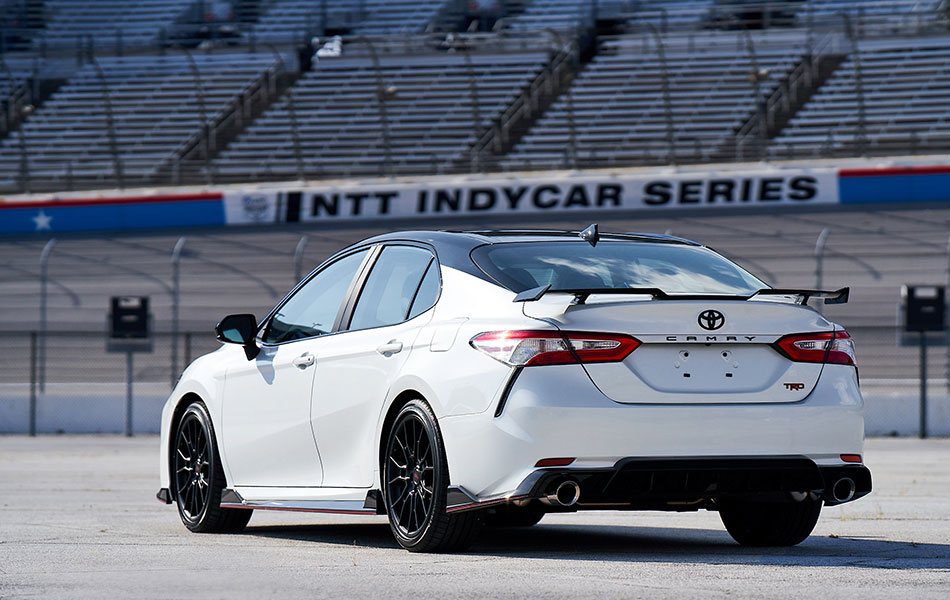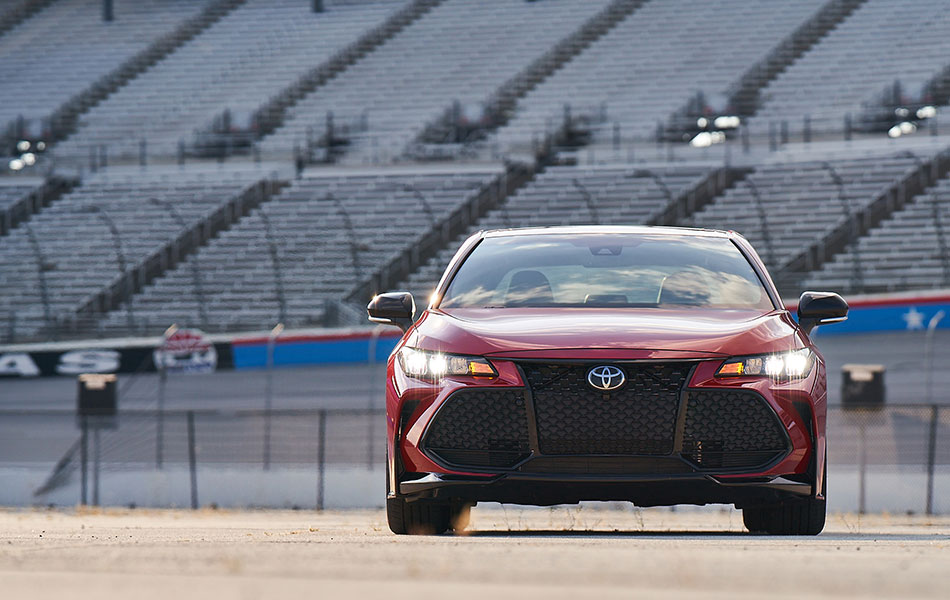 And so from action to aesthetics. Both models are imbued with a TRD-modified chassis for a more aggressive stance, complemented by an aerodynamic body that comprises the likes of a front splitter, side aero skirts, and trunk lid spoiler. The sedans are sportified further thanks to red brake calipers, red pinstripes, stainless steel-tipped exhaust, and a gloss black front grille. As for the overall color, options include Celestial Silver Metallic and Supersonic Red.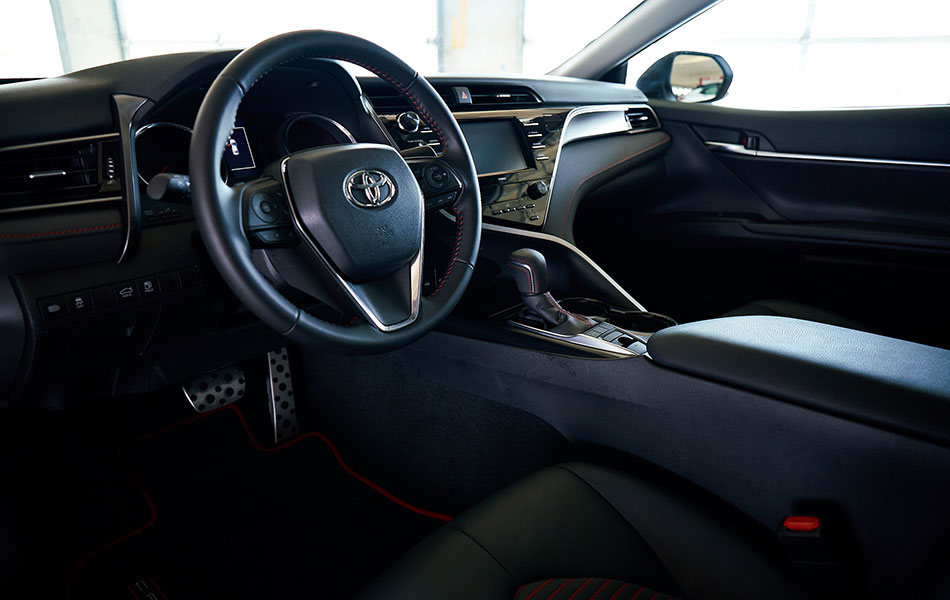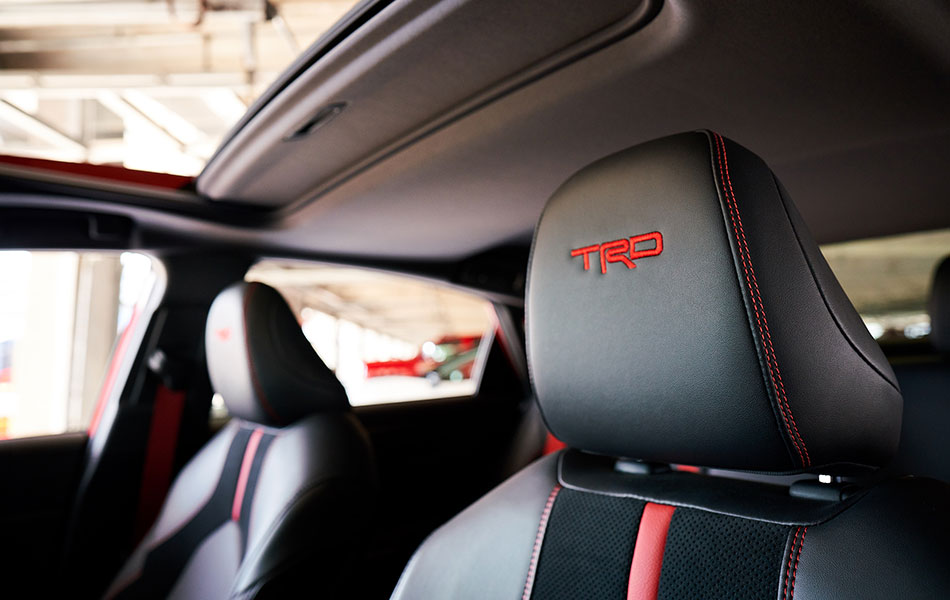 Inside, expect the likes of a TRD logo embossed shift knob, floor, and trunk mats, as well as embroidered headrests, red seat belts, and a red-stitched leather steering wheel. Tech remains largely unchanged, both rides being Apple CarPlay-friendly, though only the Camry TRD comes equipped with Android Auto also. Both have Toyota's Safety Sense P suite of driver aids featuring driving assist technologies such as cruise control along with lane assist, auto high beams, pre-collision braking and more.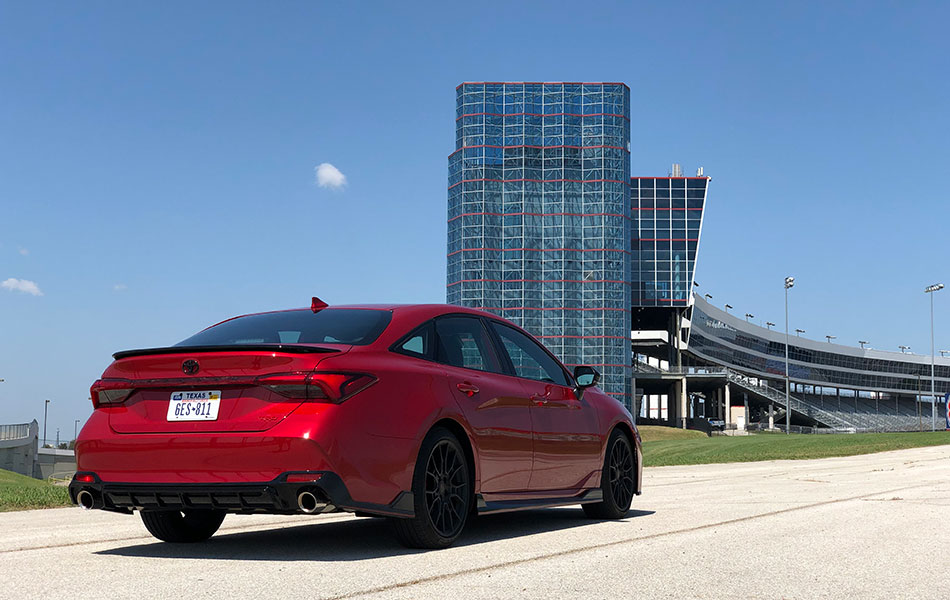 The manufacturer expects to shift more than twice the amount of the less expensive Camrys ($31,040), producing 6,000 against the Avalon's ($42,300) 2,600 units. Both are on sale this month.