Next generation Bluetooth cans that boast better sound, enhanced codec support, and improved battery life, if you've been a very, very good GearCulture guy – or gal – this year, Santa will be dropping the V-MODA Crossfade 3 Wireless in your stocking these holidays.
Forget next level, the firm's flagship model in the Crossfade series takes your listening experience to another planet – an immersive club experience that promises to appeal to DJs and club music lovers alike. For uninterrupted playing pleasure in your home or at the decks, there's the option to go wired for just-as-awesome high-res audio quality.
Enhancements to the Crossfade sound courtesy of the likes of dual diaphragm 50mm drivers make for a deeper, more substantial bass along with a silky midrange and highs that promise to really showcase the tunes as they were meant to be heard.
The quality of the build is immediately obvious. A sturdy but flexible metal headband is adorned with stylish V-shaped mirrored accents, complemented by size-able memory foam cushions meaning the 30-hour battery life – twice the listening time of the previous model – can be enjoyed in optimum comfort – and isolation. The V-MODA Crossfade 3 Wireless sit snugly on the head, and, as with the old incarnation, the set of three button controls sit atop the right ear-cup. DJs especially will be pleased to note that the headband also offers sweat resistance.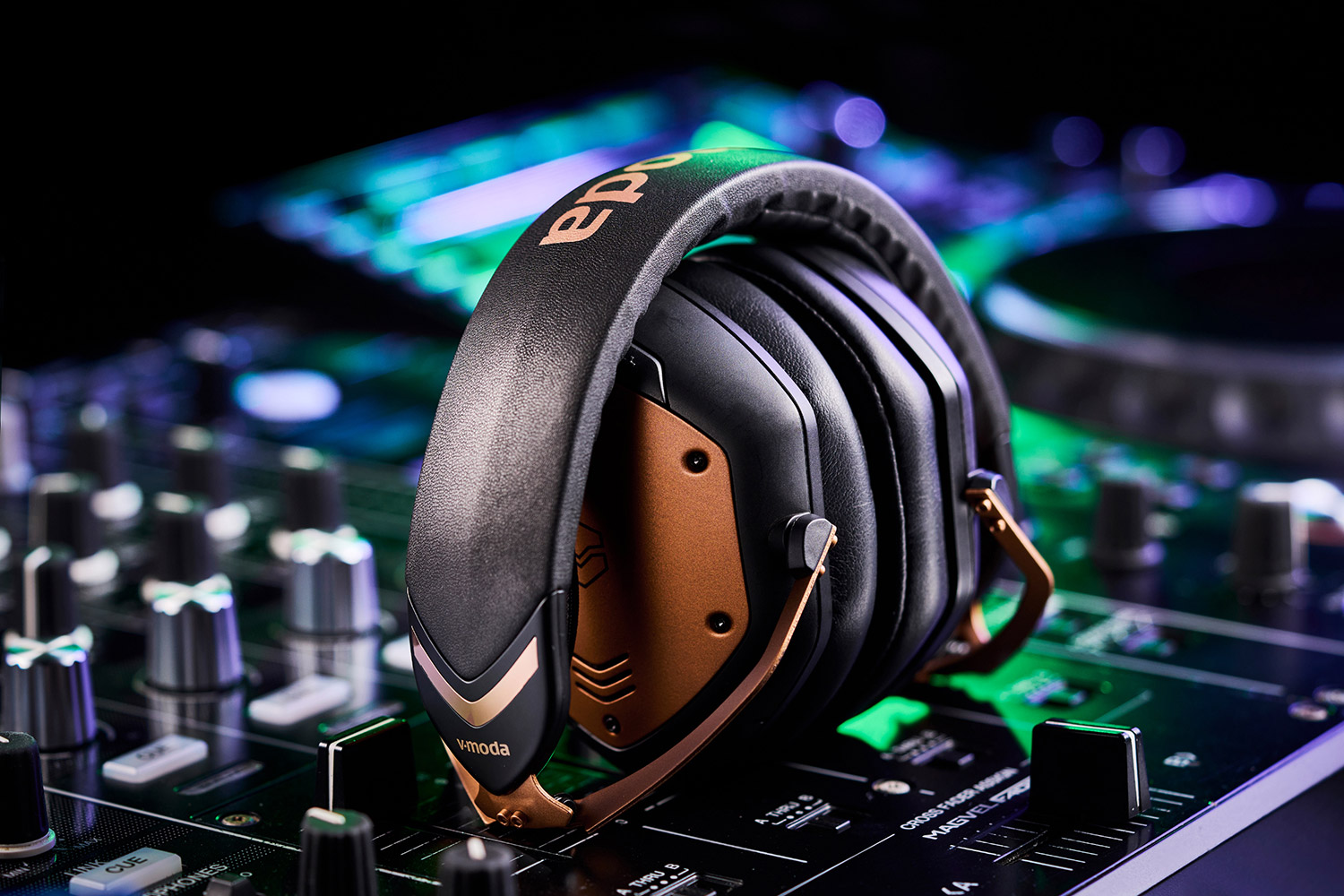 The cans can be folded compactly thanks to the patented CliqFold hinge that allows them to slot into a cool, hard shell carry case – with storage for a charging cable, analogue cable with inline mic and remote control, and a 3.5mm-to- ¼-inch adapter – for on-the-go care and convenience. An attached carabiner allows them to be clipped to a bag.
Available in a bronze black, gunmetal black, and matte black, the amor-plated-looking V-MODA Crossfade 3 Wireless promise to turn heads as well as keep them nodding. The screw-in side shields are even customizable meaning you can personalize your look, while the dedicated app means your sound can be also personalized via five EQ presets and a manual tuning option. Little wonder these bad boys are go-to for DJs around the globe.