With their annual sales now topping over two million, it's crazy to consider that way back in 1958, Toyota shifted less than 300 vehicles in the U.S.—and only one of those was a Land Cruiser. Iconic as it is, however, the Land Cruiser has struggled in recent years with the rise in popularity of the likes of luxury SUVs from the likes of Range Rover and Mercedes-Benz, but a recent surge in the thirst for legendary retro-four-wheel-rides with badges like Ford Bronco or Jeep CJ has seen attention shift back. And so this Heritage incarnation honors more than six decades' worth of the Toyota Land Cruiser's loyal service.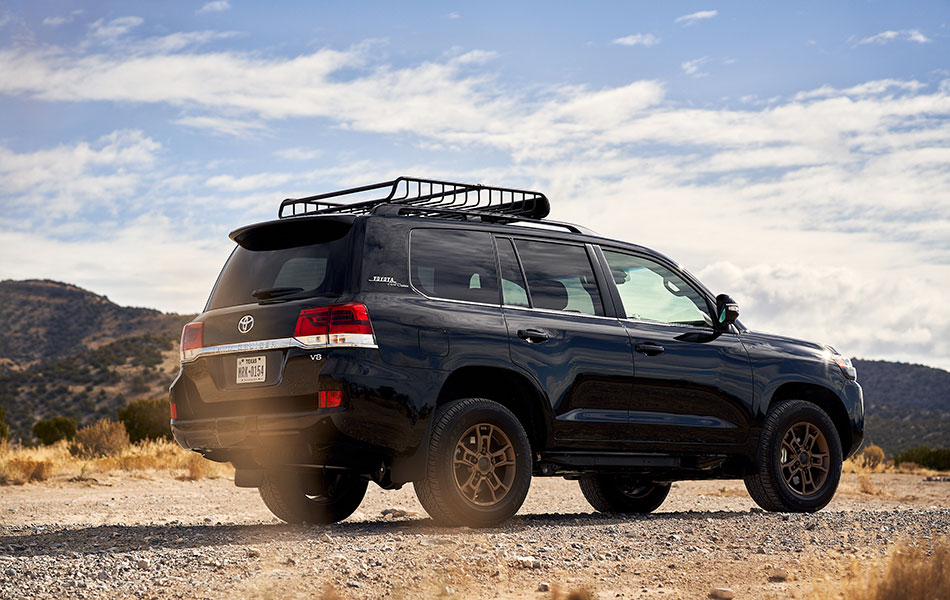 So, what d'ya get for the wallet-busting ($88, 970-plus) upgrade? Plenty!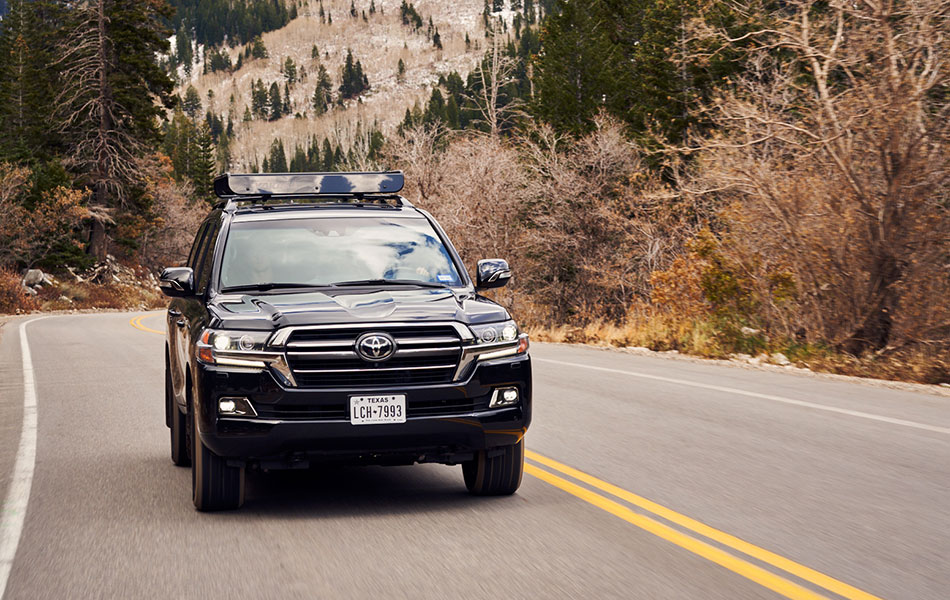 The 2020 Toyota Land Cruiser Heritage Edition leads with its unmistakable grille, now with dullened chrome, along with equally brooding hues surrounding the head- and fog lamps and wing mirrors. And we're especially taken by the bronze finish of the 18-inch forged aluminum BBS wheels (nicely complemented by bronze stitching on the black leather seats inside), while the removal of the running boards shows that this thing means business, as does the Yakima roof basket up top.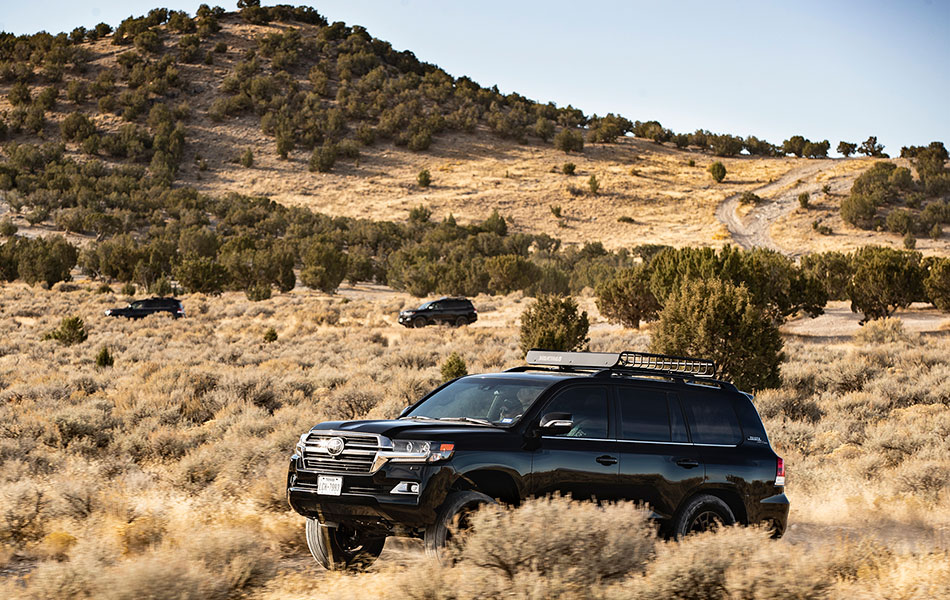 And so on to the business that really counts. The 5.7-liter, V8—good for 381-hp and 401 lb-ft of torque—makes light work of its substantial, 6,000lb. mass, while technology such as Toyota's awesome Kinetic Dynamic Suspension System (or KDSS) makes light work of any landmass, keeping the vehicle nicely balanced and flat where lesser vehicles might turn tail—or even topple. Plus, this muscle mountain can tow an 8,100-lb load.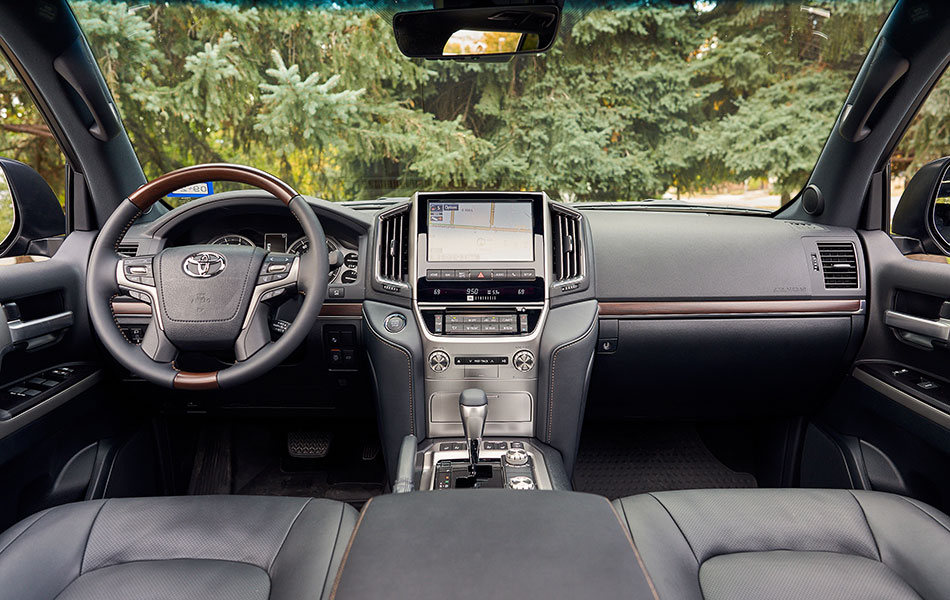 Those aforementioned leather seats are heated—and cooled—upfront, but the 'luxury' tag is hamstrung a little by the lack of leather elsewhere—plastics and faux-wood dominate the surfaces. The steering wheel is heated, too, though surprising omissions take the shape of Android Apple and CarPlay, and there's only one USB port in the cabin. The nine-inch touch infotainment screen is equipped with Entune only. Standard is Toyota's incredible Safety Sense P Suite with all the driver-assist bells and whistles, like lane-departure warning and blind-spot monitoring, and a row of seats has been removed, leaving ample room for five and a super-generous 53.5-cubic-feet of cargo space.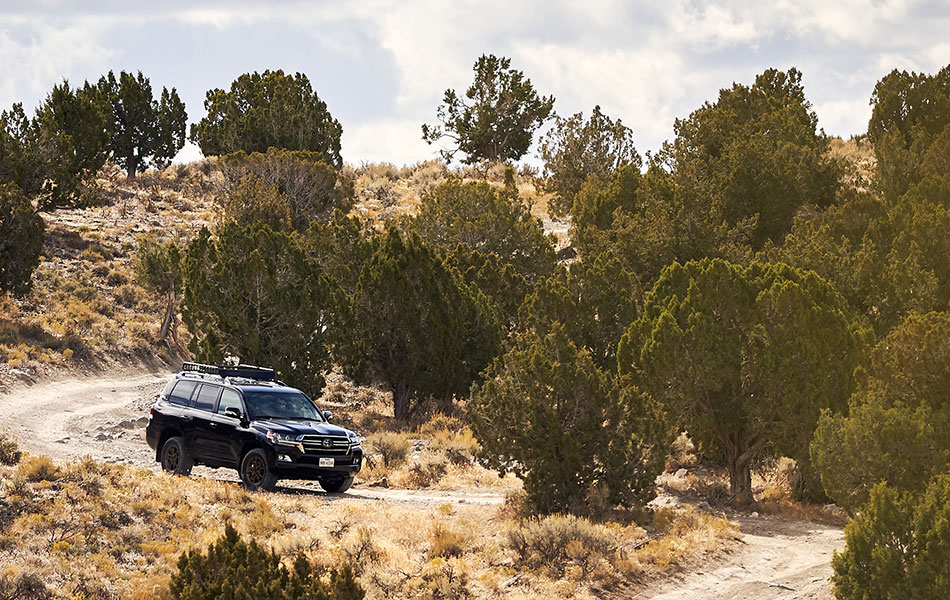 Befitting its no-nonsense, let-me-at-those-trails sensibilities, the 2020 Toyota Land Cruiser Heritage Edition is being offered up in just two colors, a no-nonsense black or white—well, Midnight Black Metallic or Blizzard Pearl, to be more specific. A darn fine tribute to such heritage.