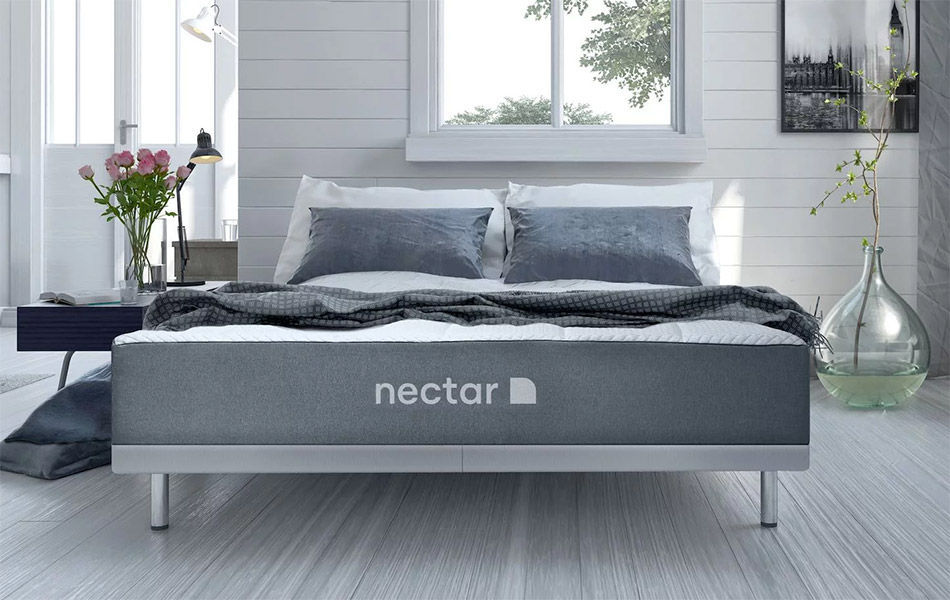 Sleep like a king with your queen—or king—bee while you both dream the sweetest of dreams on a Nectar Mattress, a mattress so comfortable you might end up losing your job. This high-performance, highly affordable bed—available in twin through to California King and everything in between—sports woven fabric and an ultra-dense memory foam center that enhance both comfort and coolness with its breathing airflow.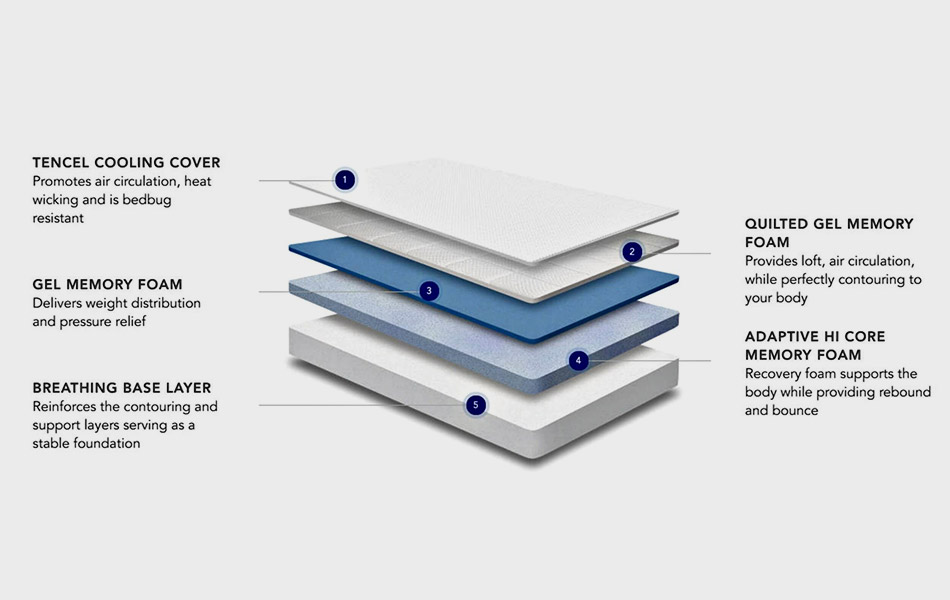 This revolutionary slumber slab's state-of-the-art structure is further split into five sections. The top part is a one-inch Comfort Layer, crafted from the sumptuous and highly breathable Tencel fiber that is not only cooler than traditional cotton but helps wick away moisture and is bedbug-resistant. Next, another one-incher, the Transition Layer. This slice of snoozing paradise is an exclusive feature of Nectar, a quilted four-pound cooling gel foam layer that draws heat from the body and gives the mattress its unique feel.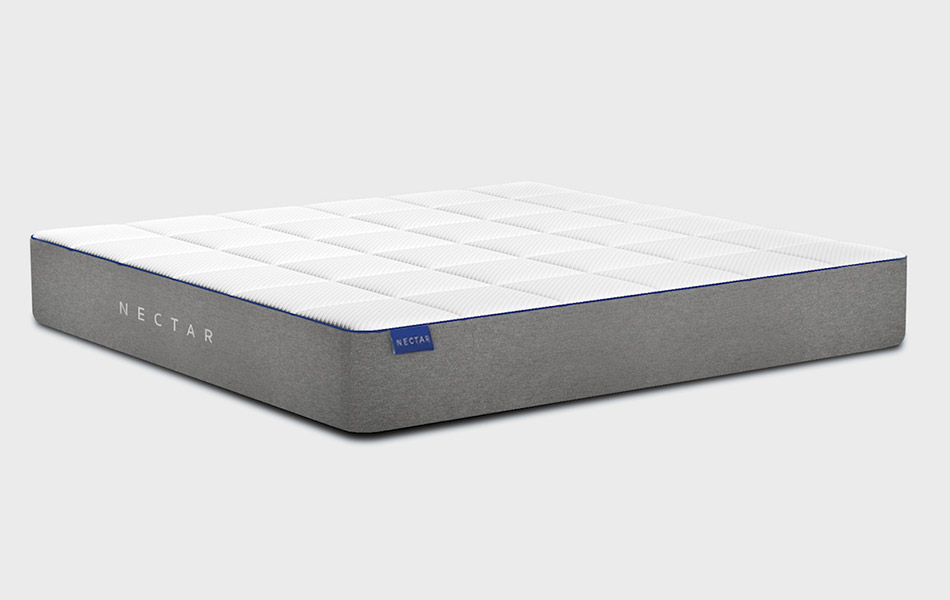 Under that, the patented LushFoam contains the most sophisticated gel memory foam known to mankind, for distribution of both weight and heat, while next, the super-dense, three-inch Transition Layer of Hi Core Memory Foam adds further support and pressure relief. Beneath that sits a six-inch Foundation Layer, similar to other base layers, but with added ventilation, to shore up the entire design and offer optimum stability.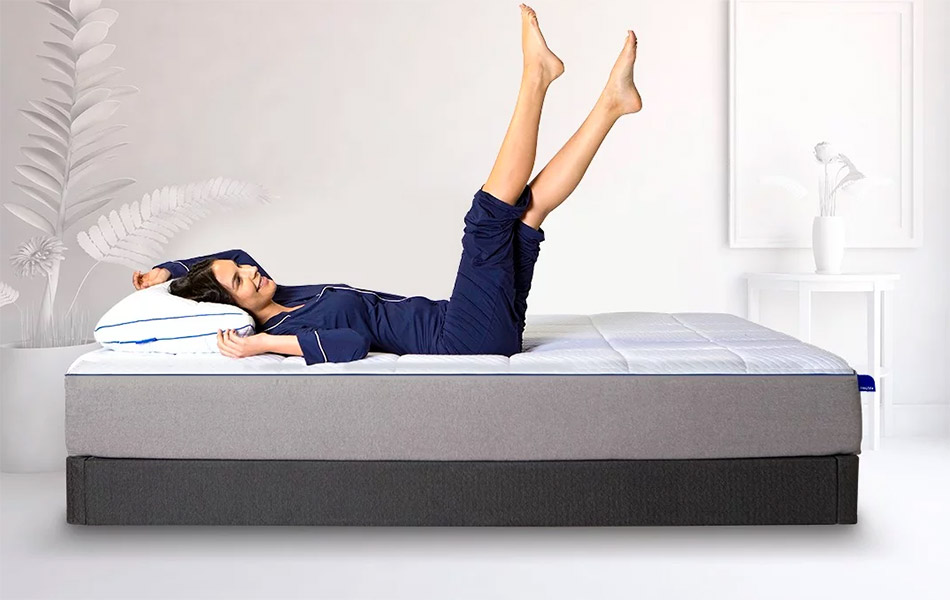 It's not just the obvious, tactile comfort of this mattress that stands out, but its ability to absorb motion meaning that once you've dozed off—which won't take long—you won't be awoken by the movements of your partner, and vice-versa of course. Tests have shown the mattress to be especially beneficial to those who sleep on their sides.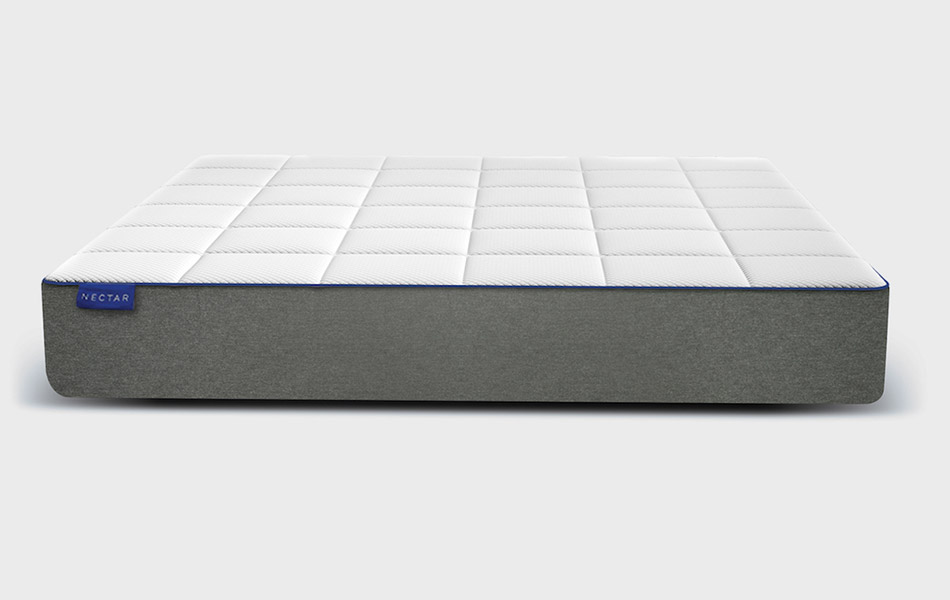 To make life easier still, the cover can also be unzipped for cleaning, while the mattress doesn't require flipping either (though, it is recommended that you rotate it once or twice a year to prevent excessive wearing down).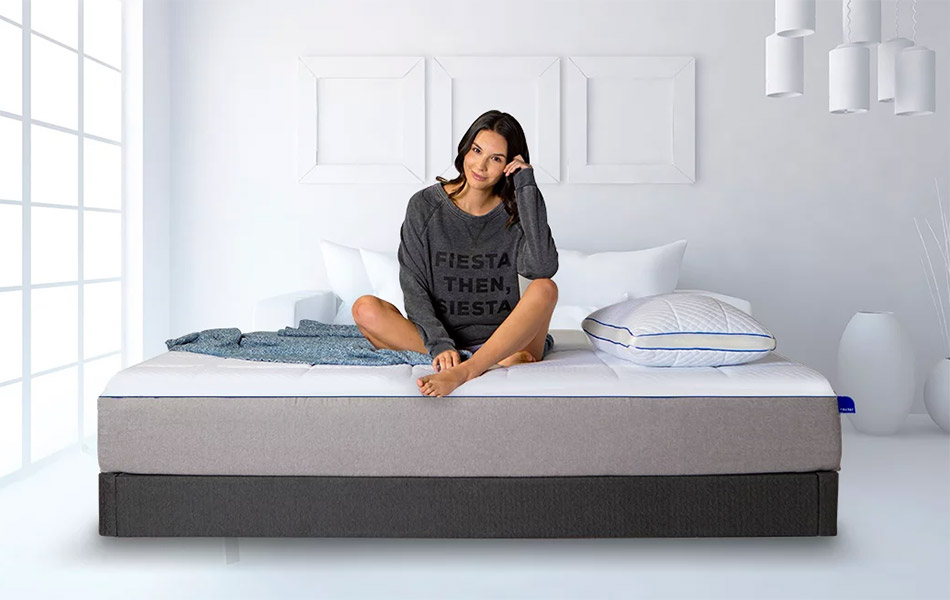 In terms of durability (it can take a good pounding, too!), and comfort this mattress annihilates all others in the price range, hands down, lying down. And the company are so confident in their product that they're offering not just a lifetime warranty, but an astonishing one-year trial period, and it's delivered free of charge. What's more, it's manufactured in the USA.