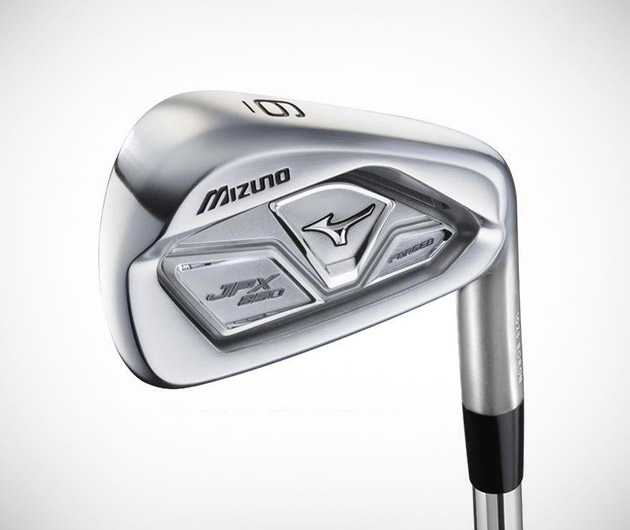 Strike any preconceptions you have of traditional forged clubs off the fairway and into the rough, fore! the JPX-850 Forged Irons are the real deal. Six years in the making, Mizuno has incorporated BORON into the grain flow forging process, which means though the clubs have a thinner face, they are nearly a third stronger and swifter through your swing than steel, guaranteeing plenty of extra distance on that now even cleaner strike. Taking over from the JPX-825 Pro Irons was never going to be easy, but they've made the transition a cinch.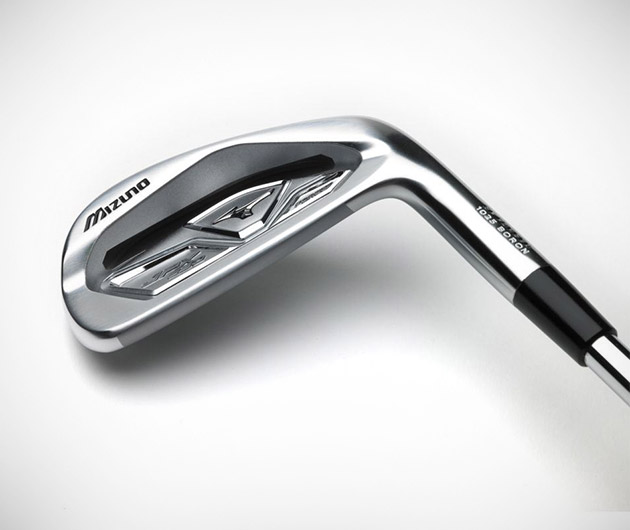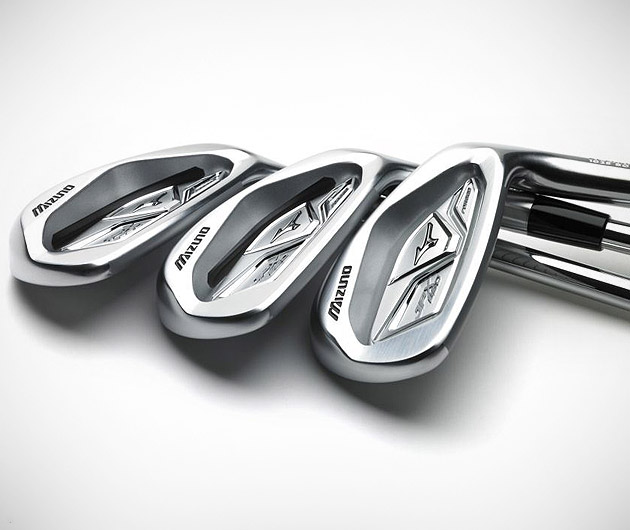 Measuring the transference of energy between the golf club head and ball is calculated through coefficient of restitution, or COR. The greater the COR, the more energy is transferred, meaning more bang for your ball. Mizuno have skilfully assured a greater COR through their revolutionary new milling process, a technique that is unique to this brand. While some clubs promise greater distance through simply cranking the lofts or extending the shaft length, Mizuno offer it through genuine, tactile technology.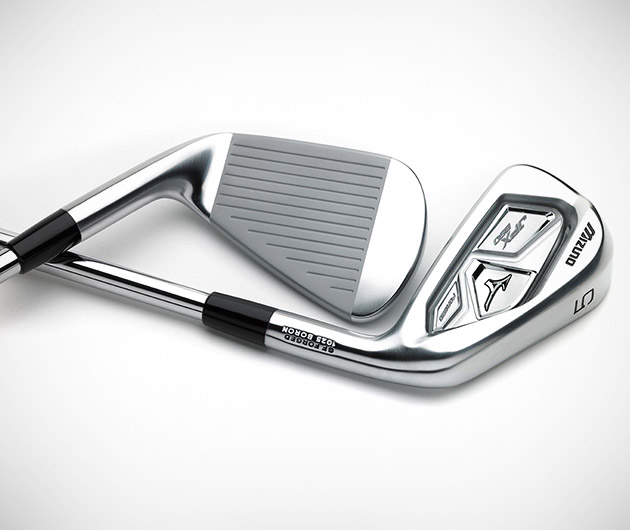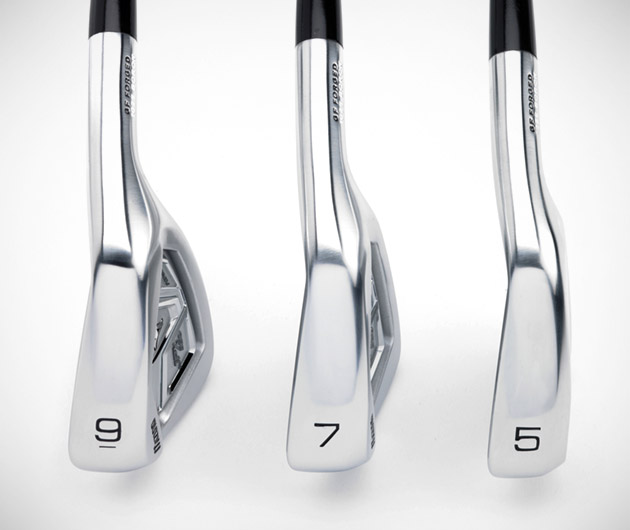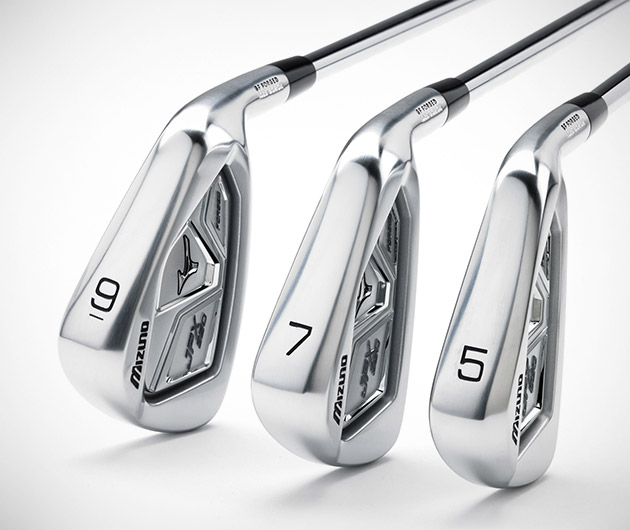 That technology sees five grams removed from the club face and a further 21 from the pocket cavity. The extra space allows for a deeper center of gravity within the pocket cavity, which not only eases the launch, but raises the rebound area ensuring enhanced distance. The club face itself is the thinnest ever forged, offering maximum trampoline effect, even further enhancing distance, while round back the power frame cavity sees the weight stretched to all four corners for increased forgiveness. Not only will you be striking the ball further, you'll also have great control and boy, does that strike sound sweet.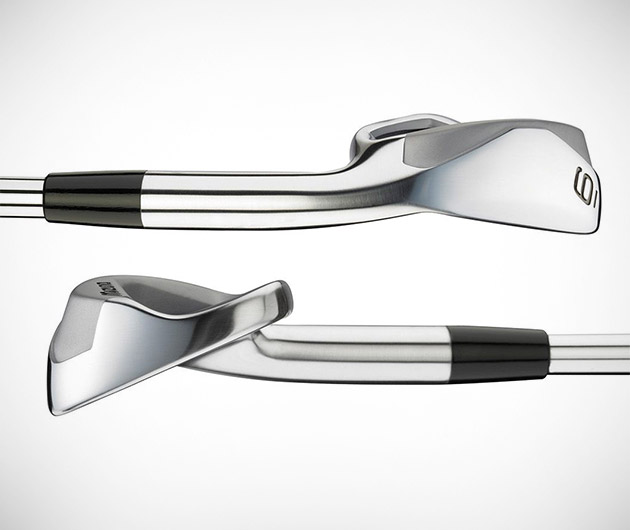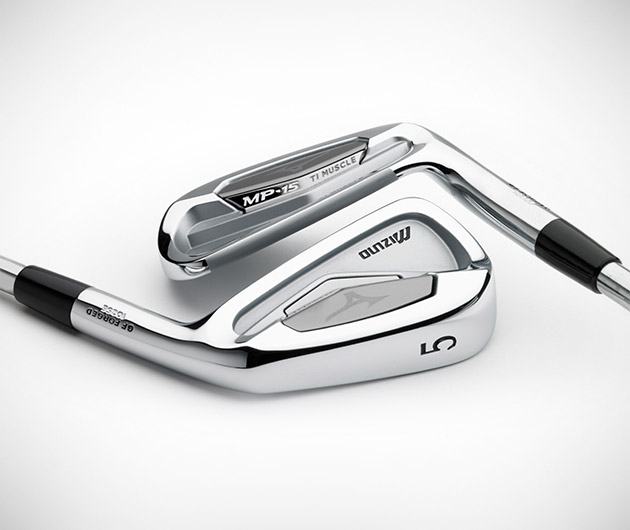 On to the aesthetics, "Forged" takes over from the "Pro" moniker, just in case you should forget what you're swinging, while the head's shape remains pretty much unchanged – though the finish has brightened from black to chrome giving that blade a little more of a menacing shine as it blurs through the air. Whether you're right-handed or a southpaw, you can choose your shaft in steel or the slightly pricier graphite. The irons are provided in a stock set of 4-GW with a true Temper XP 115 shaft, but you can switch out any shaft fro no extra charge. Happy swinging.