Cradle your kiddie in comfort and complete safety with the Diono Radian rXT Convertible Car Seat, a state-of-the-art seat to make all others obsolete—what's more, you can fit up to three of the contraptions in just about any mid-size ride. It's kinda a pity they don't make adult sized versions, we'd love to give this snug design a whirl.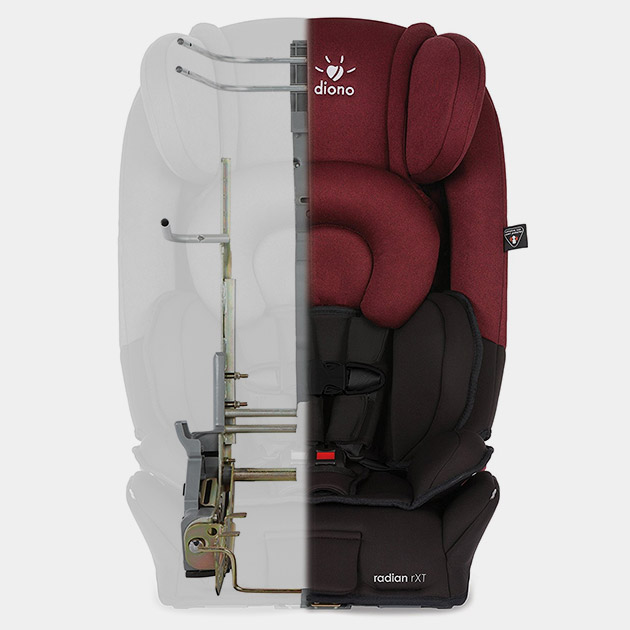 The steel alloy frame acts as a brave buffer against a range of collision types, as well as ensuring it can survive many a year of wear and tear from even the most mischievous of minds. Besides, it's likely the little one will spend most of their time asleep thanks to its mega plush, energy-absorbing memory foam padding to make car journeys more pleasurable for them, and, perhaps more importantly, more peaceful for you. And there's plenty of technology to allow the seat to grow with your youngster making it excellent value for money.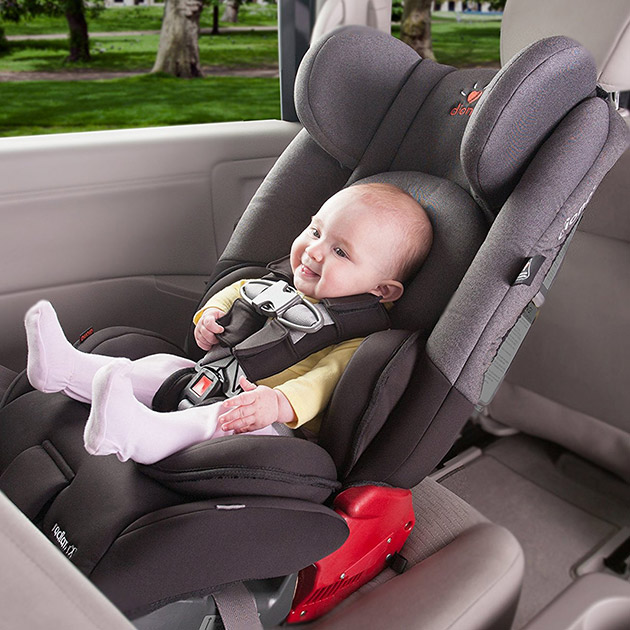 Further features to make life easier include multiple cup holders so that your tot can reach—or not if you prefer—their refreshment from any position, and a folding flat backpack design which make it more convenient to carry on trips and into and out of your home (carry straps are sold separately). It's also FAA certified. Easy to clean too, the cushioning is a cinch to remove and sling in the washing machine, leaving the steel frame to be wiped down with a cloth.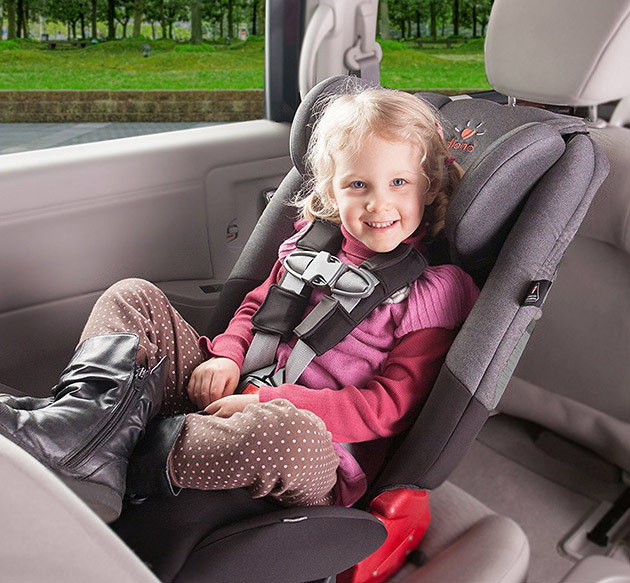 The seat can be somewhat tricky to install at first, but you soon get used its super LATCH connectors—and if your vehicle is missing those anchor points, then it can easily be affixed with an adult seatbelt. The unique convertible and booster design also incorporate a 12-point adjustable headrest with reinforced sidewalls, infant body support cushions, and an extra set of harness pads are supplied for when your child has grown to more than 65lbs. The seat is rear facing for 5-45lbs and forward facing for 20-80lbs up to a height of 57", while the booster is good for 120lbs. Expandable sides and a lengthy seat bottom offer proper leg support.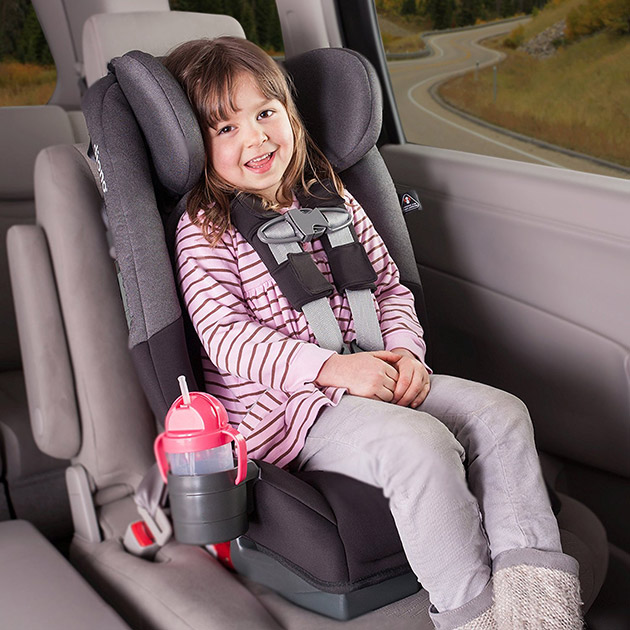 The Diono Radian rXT Convertible Car Seat is one of the most popular car seats out there for good reason. Hopefully, you'll never you'll never have to put its safety features to the test, but rest assured that this thing's got baby's back.