The Bushnell Wingman View is designed to streamline and enhance your round to par success. New for 2023, the Wingman View seamlessly combines two essentials on the course for many golf enthusiast: a GPS rangefinder and a high-quality Bluetooth speaker. It's fast and accurate, making it a great companion in the cart and on the course. Let's take a closer look at what this device has to offer.
What makes the Wingman View a true essential in your golf bag is its accurate and detailed GPS information for over 36,000 golf courses worldwide. It's incredibly easy to use, with a simple interface and a large, easy-to-read display. The device provides precise distances to the front, center, and back of the green, as well as hazards, bunkers, and doglegs, helping golfers make more informed club selections and course management decisions. The preloaded courses and automatic course recognition feature make it convenient and hassle-free to use even when playing ready golf.
The Bluetooth speaker offers sound quality that is impressive, delivering crisp and clear audio that can be heard even in if the groundskeeper are working in the area. This means you can enjoy your favorite music or take calls hands-free while playing. The Wingman View also has excellent 10+ hours of battery life, easily lasting through 36 holes or more, and can double as a power bank to charge your smartphone in case the cart USB ports are rusted.
The Wingman View's design is compact and lightweight, making it easy to carry in your golf bag or use the integrated BITE Magnetic Cart Mount for easy attachment to the cart bar. This device is also durable and water-resistant, which any players know is an essential, especially during rainy seasons. The bold new LCD screen is sharp and easy to read for distance and music info even in sunlight and bright conditions or while wearing Polarize glasses and the touch screen is responsive and user-friendly.
The removable BITE Remote can adjust volume, play sound bites and even yardage information to the front, center and back of the green with a click of a button. For more features and functionality, you can connect the Wingman View with the Bushnell Golf app. You'll have access to score tracking and 3D flyovers of the golf course. A definite advantage to be able to see all the hazards on the course, but no guarantees they'll be avoided. You can also update the GPS via the app in case new golf courses pop up or updates to your favorite courses.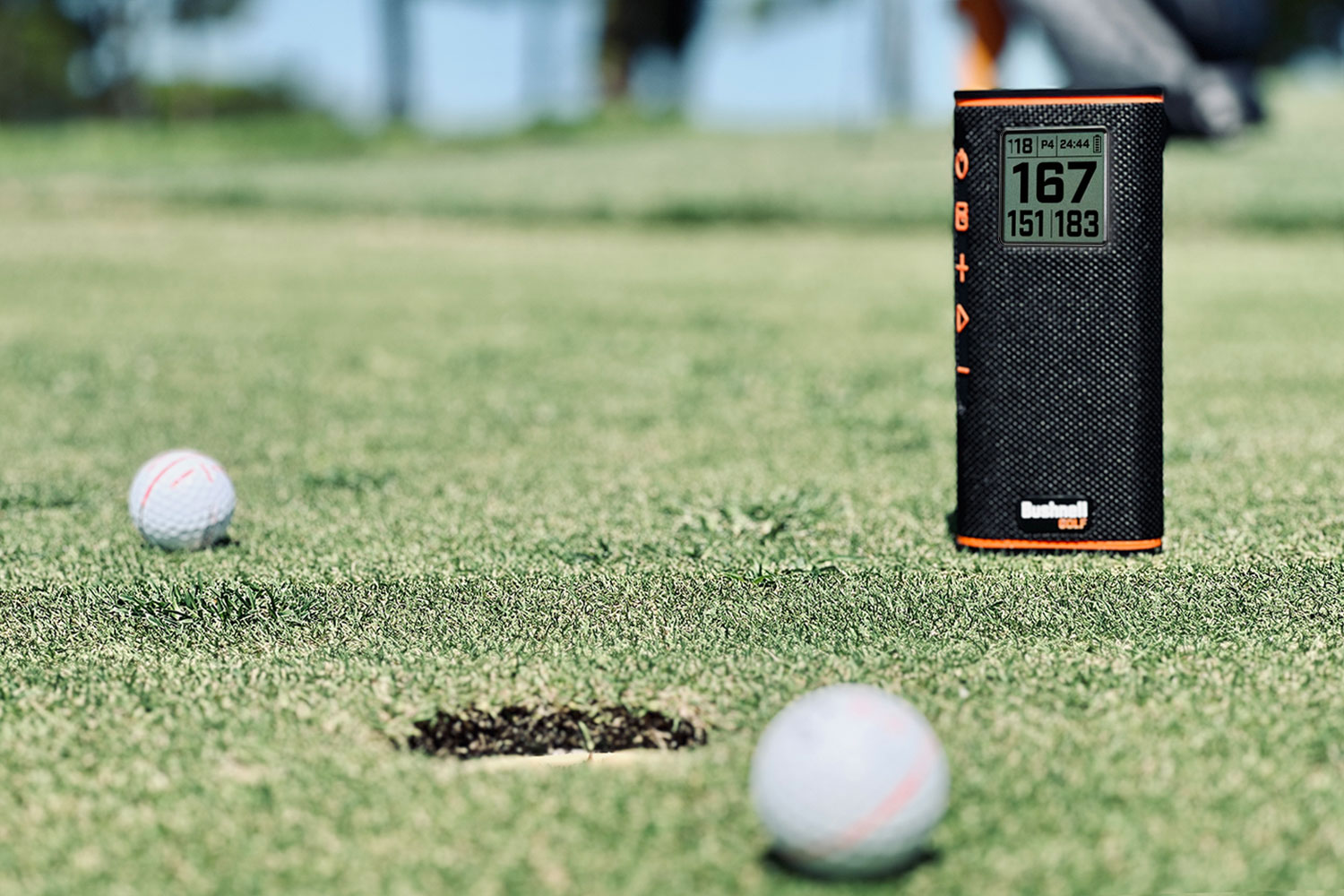 The Bushnell Wingman View is a great carry for golfers who want both a GPS rangefinder and a Bluetooth speaker in one device. Its accuracy, ease of use, and durability make it a valuable addition to any golf bag. Whether you're an experienced golfer or a beginner, the Wingman View can help improve your game while keeping you entertained on the course.