Thanks in part to the pandemic, golf has been having quite the moment as more and more folk found ways to get active while social distancing… and then fell in love with the sport. In 2020, in the USA alone, almost 25 million people played golf, the biggest net increase in nearly 20 years, and by 2021, according to the National Golf Foundation, the number of rounds played was up by 16.1% on the previous year.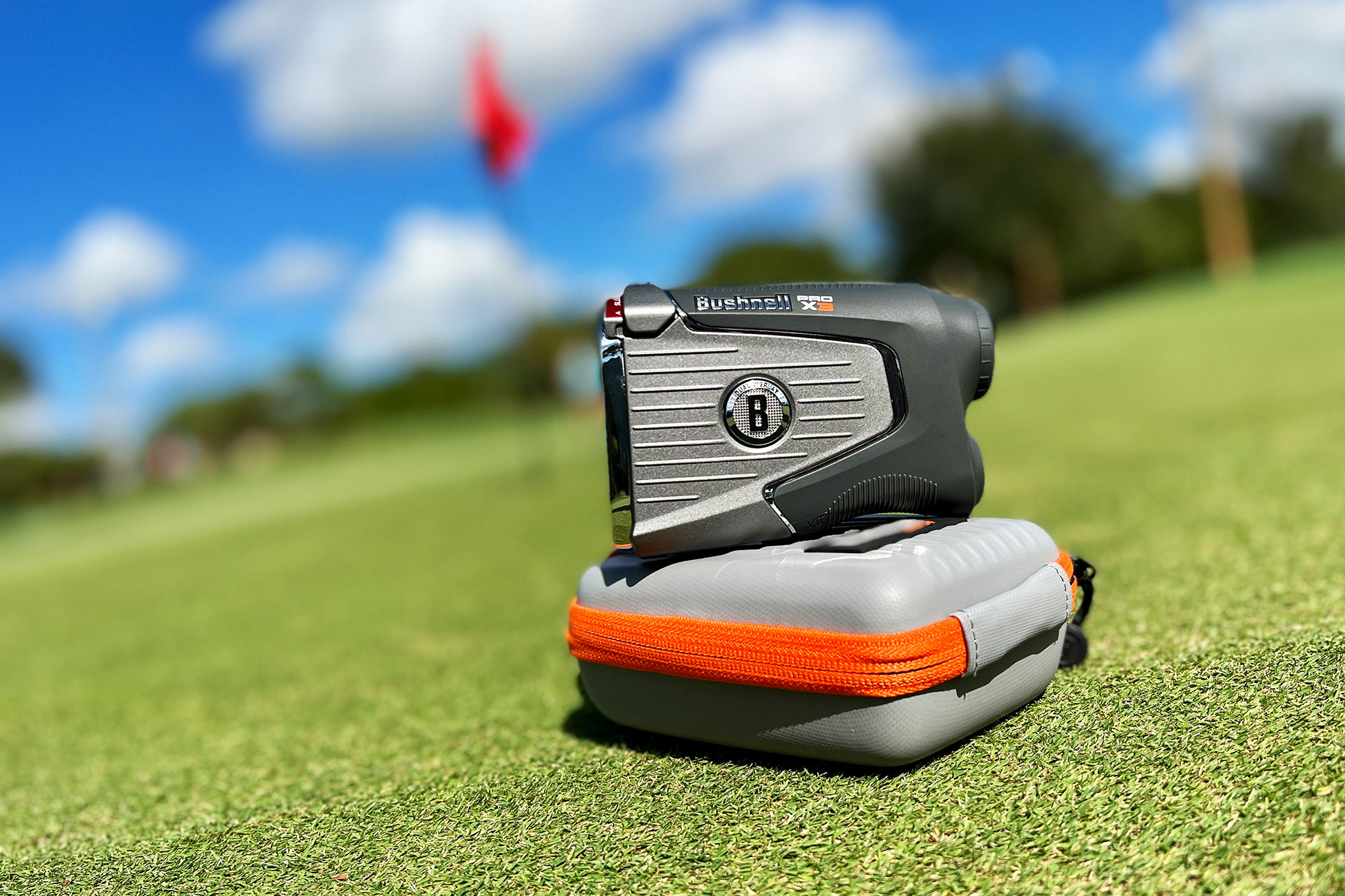 With its ever-growing popularity, there is also an ever-growing number of golfing aids to give you a leg up – whether you view the sport as a competition against others, or simply yourself. A rangefinder is among the most efficient tools in that arsenal. This must-have device for anyone who takes their swinging even remotely seriously helps out with everything from course management to distance control and angle judgment.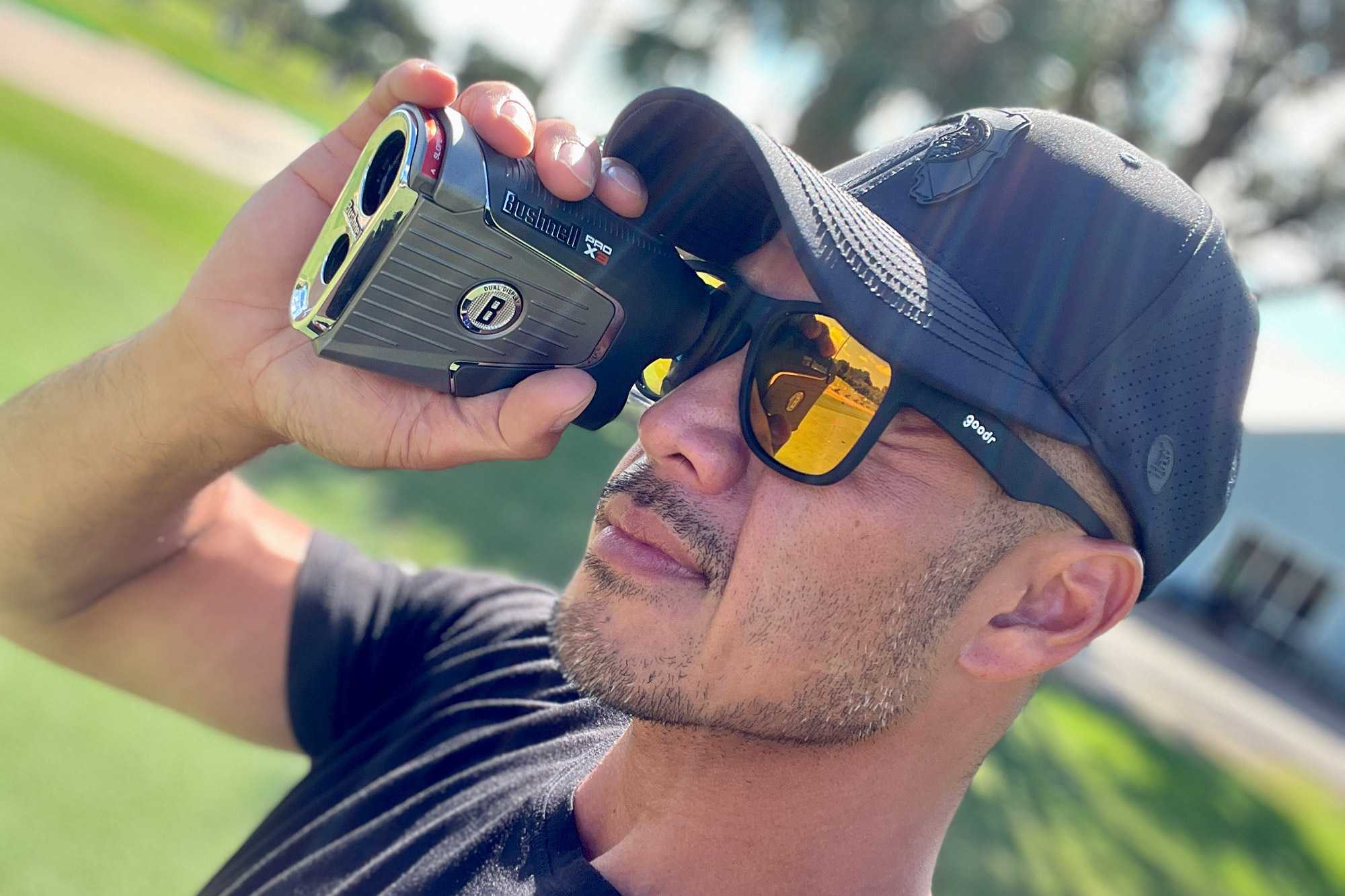 Billed as "the best just got even better", the Bushnell Pro X3 Rangefinder is the finest laser rangefinder in the golf galaxy, brimming with futuristic features yet to trouble any of its peers.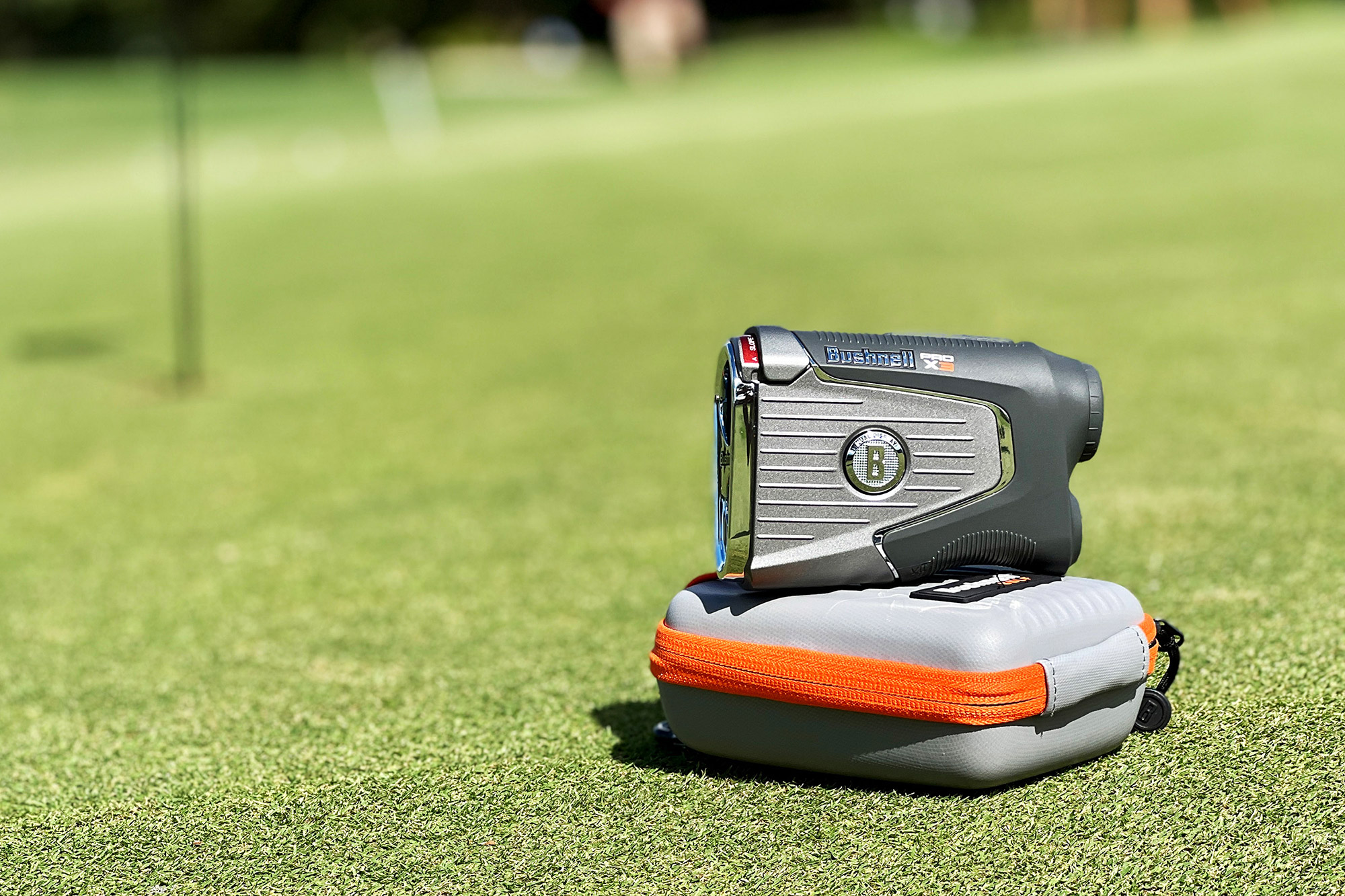 Among the most exciting market-leading innovations is the addition of temperature and altitude to the company's patented Slope technology which means you can enjoy the most precise compensated distances out there. You can even add your home elevation to the Slope with Elements function meaning slopes can be normalized to your regular home course for even more accurate readouts.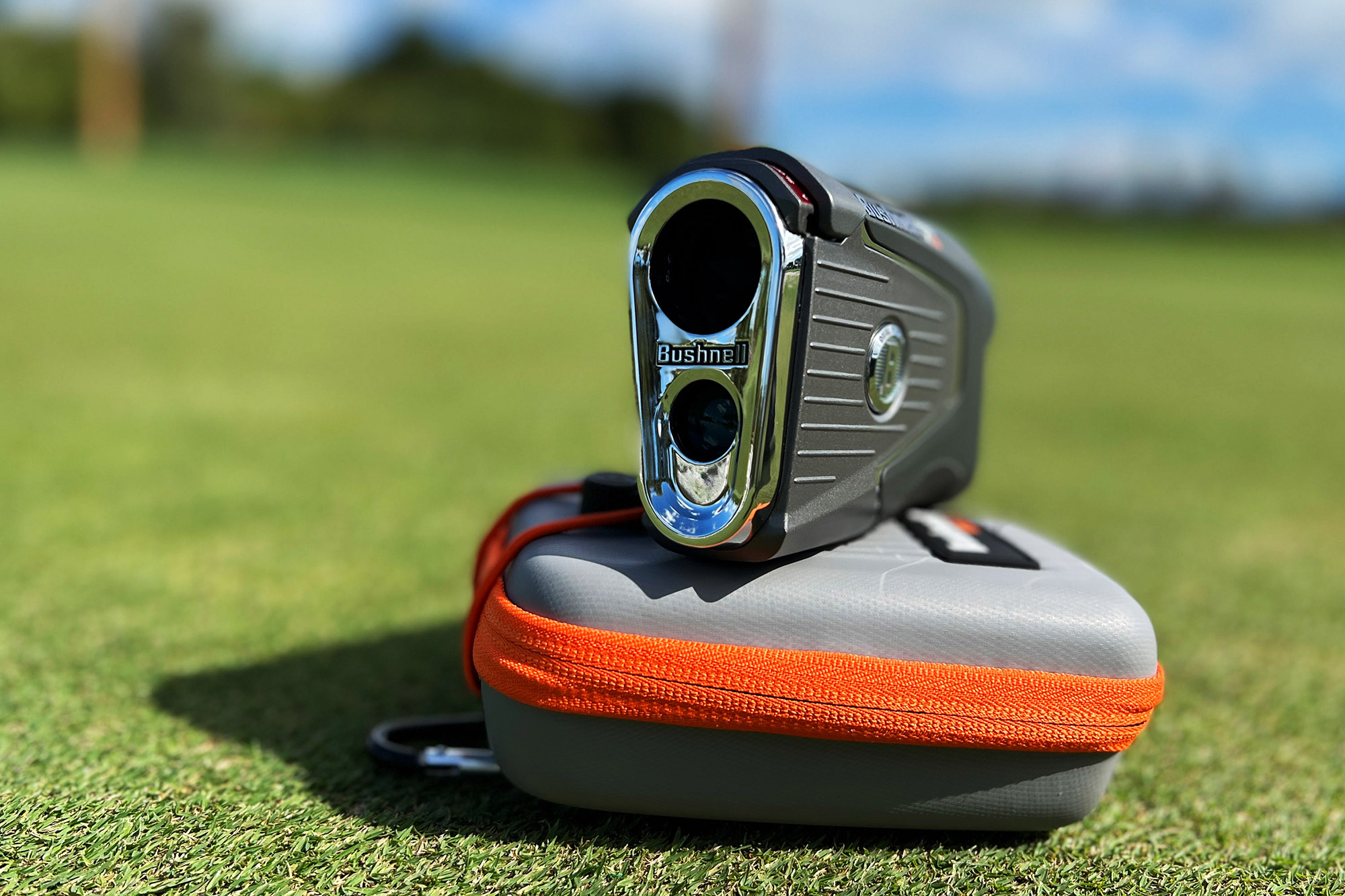 So powerful is the Pro X3, the laser rangefinder provides accurate yardage, to within a yard, to flags at more than 600 yards. The process is made even more efficient thanks to Dual Display which lets you switch between vibrant red or bold black settings to allow the easy reading of information in any light – even during the brightest of summer days.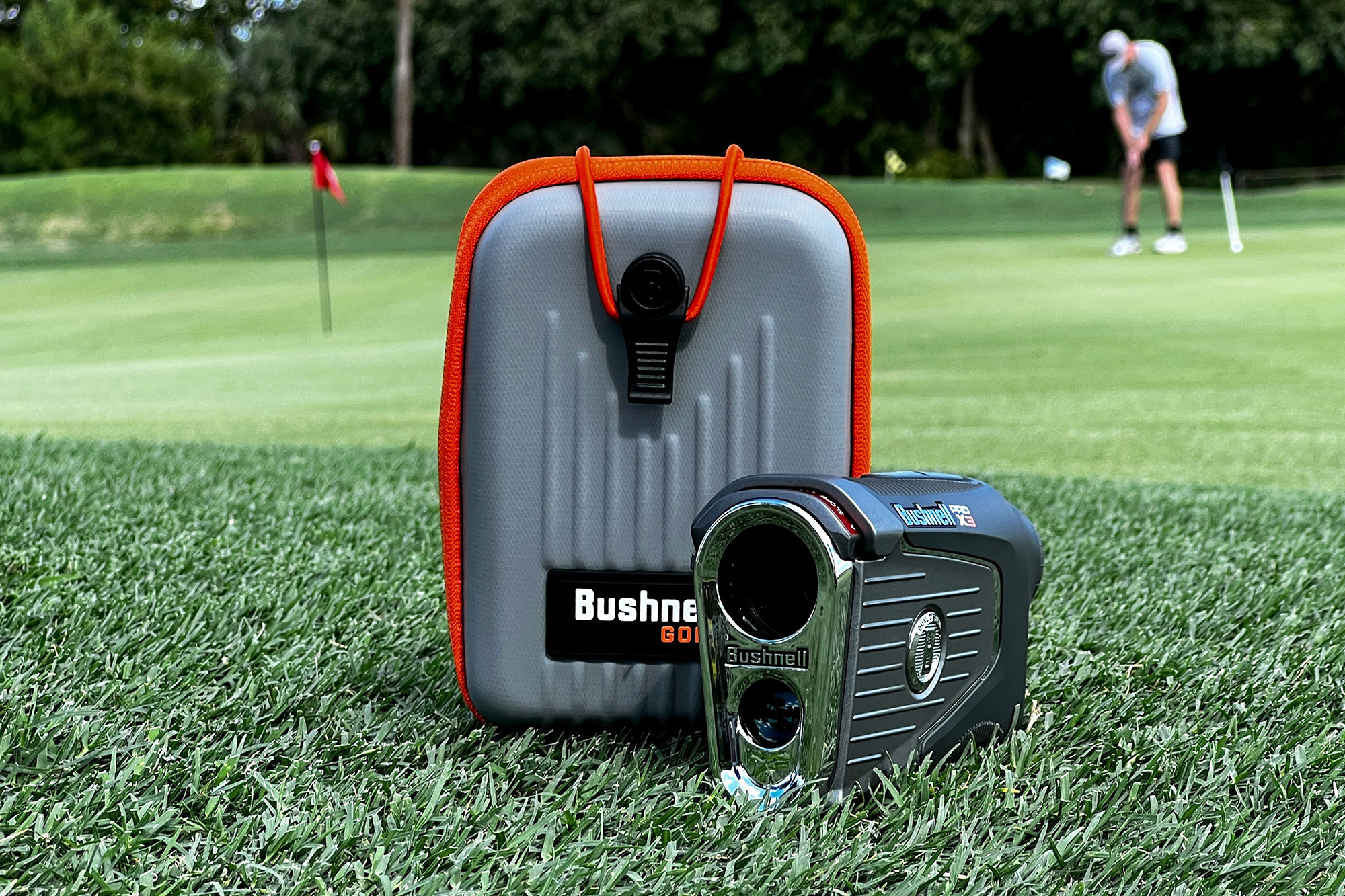 An all-new Locking Slope-Switch Technology means you can even legally use the Bushnell Pro X3 Rangefinder during tournament play as the Slope mode can easily be switched off, while the Pinseeker with Visual JOLT works by forming a ring around the flag and vibrating to let you know you've locked on perfectly to the target.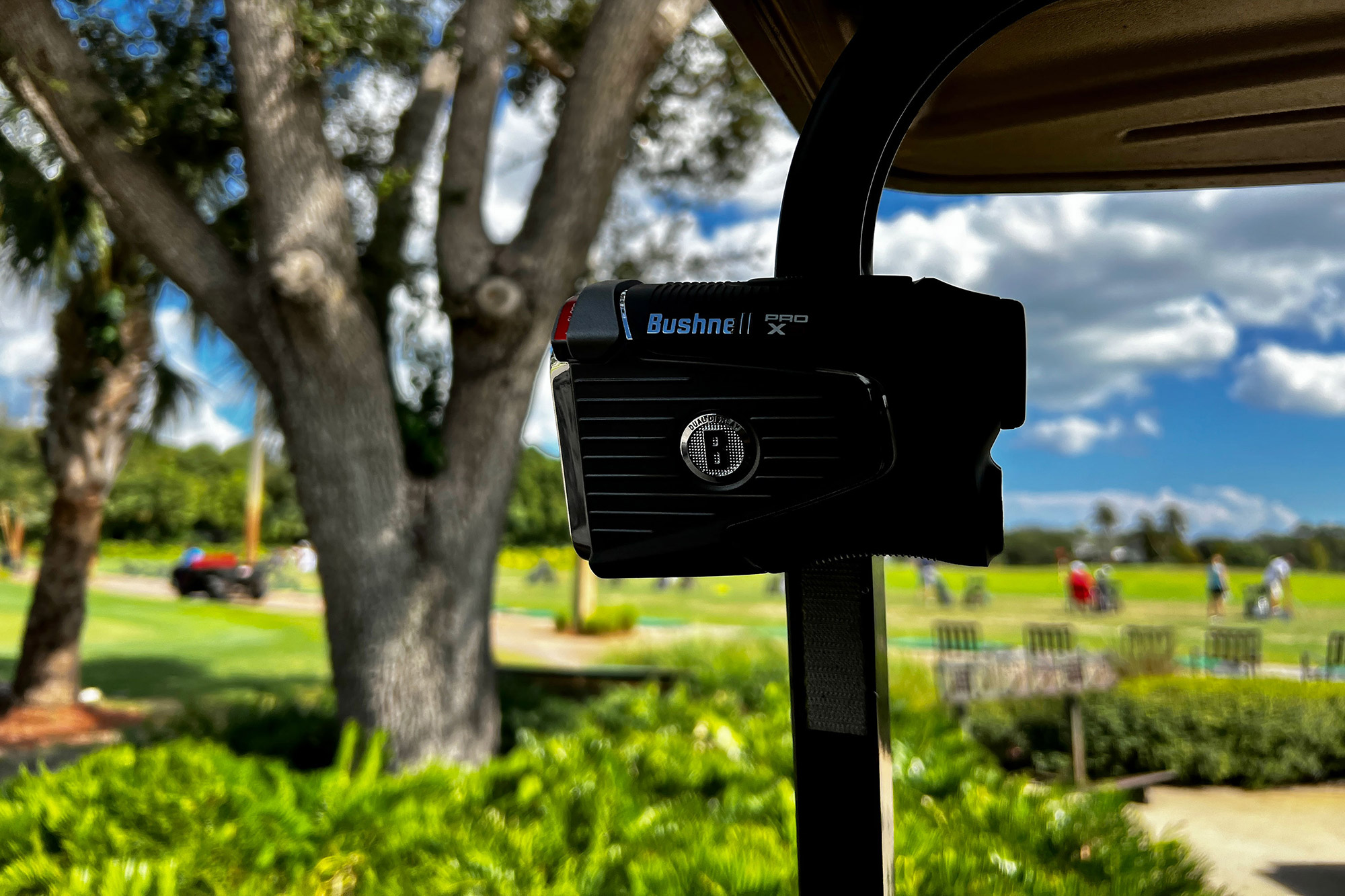 With an IPX7 rating, the laser rangefinder is fully waterproof, it's rubber-armored metal housing complemented by Bushnell's integrated BITE magnetic mount that enables you to securely stick the Pro X3 to your golf cart's bar.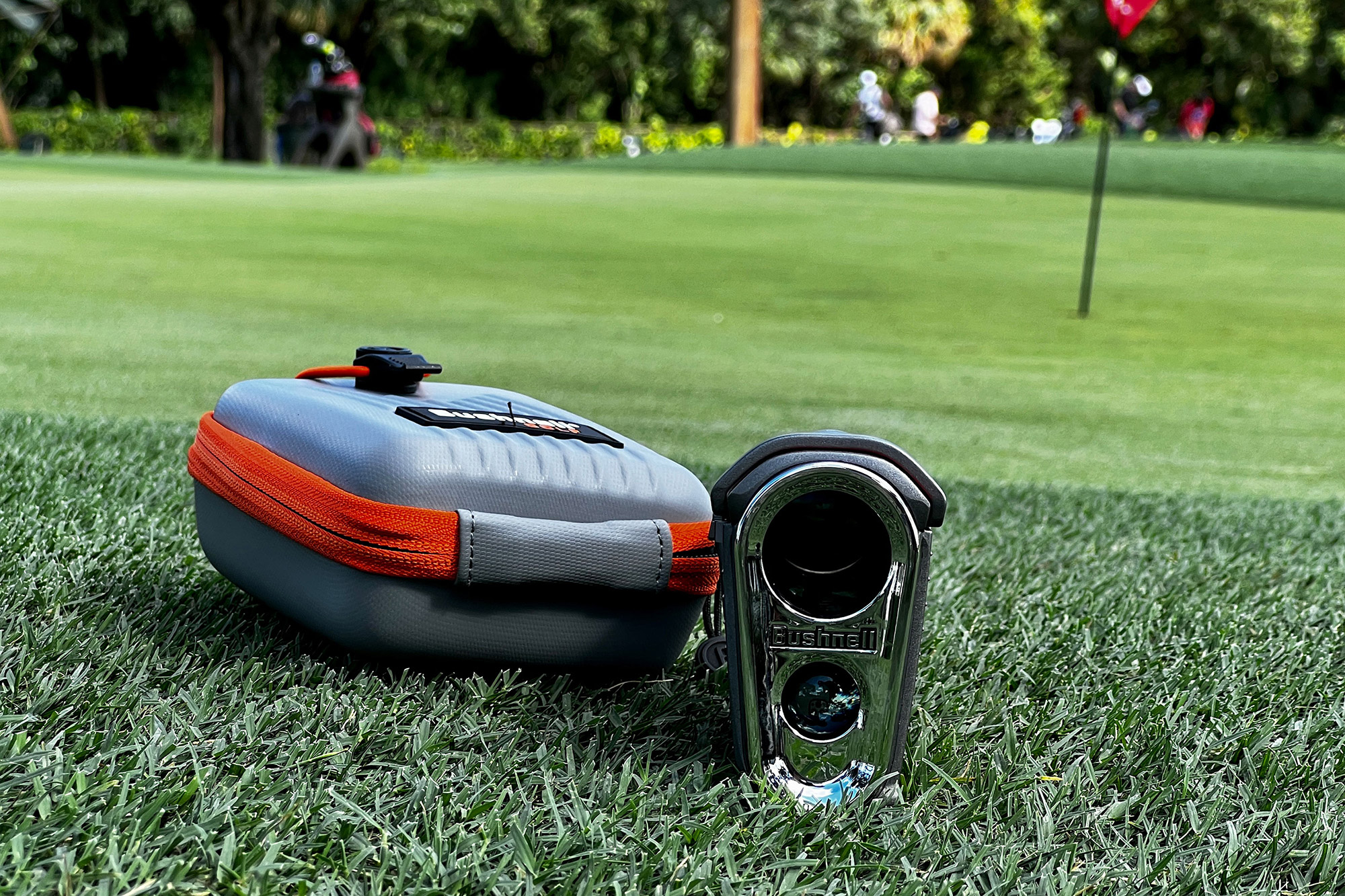 Be sure to also download the Bushnell Golf App for heaps more useful aids like the layout of the holes, including distances; 3D flyovers, also with distances; and for regular course updates, all downloaded wirelessly.
Bushnell rangefinders have long been considered the best for good reason, and now they've seriously upped their game. Think of it as your own personal caddy – fun fact: even professional caddies use them too.