The rise of the simple sneaker has been somewhat stratospheric. Where sneakers were once something only worn casually and for sports, today they are one of the most fashionable and sought-after items around. Furthermore, high-fashion and luxury brands have jumped on the bandwagon, creating fashion-forward styles with high-end materials.
When Was the First Sneaker Made?
Before we start looking at some of the coolest sneakers made by big brands like Balmain or Alexander McQueen, which are spoiling consumers for choice, we need to start at the beginning. The innovative sneaker styles we are seeing in 2021 have to originate from somewhere. For example, in McQueen's SS21 collection, he has created a range of sneakers and plimsolls with huge, chunky white soles. The canvas of these shoes adheres to some of the typical vintage styles we are familiar with, but the large soles are most definitely a more modern trend. So, where did the inspiration come from? The story starts almost 300 years ago…
The first real sports shoe was widely worn in the late 18th century. Known as 'plimsolls', they were made from canvas or leather with a crude rubber sole. These early designs were so basic that they didn't even differentiate between the left and right foot. Over the next century, the design evolved and comfort became more of a focal point.
By the 1920s, Converse started mass manufacturing Chuck Taylors and the All Stars became one of the best-selling shoes of all time. These sneakers have been in fashion for just over 100 years and still take pride of place as a wardrobe staple for men and women of all ages, the world over. Shortly after Chuck's sneakers were launched, sports brands like Adidas and Puma started producing their own sports shoes. It wasn't until the 80s, however, that wearing them for fun and fashion really took off.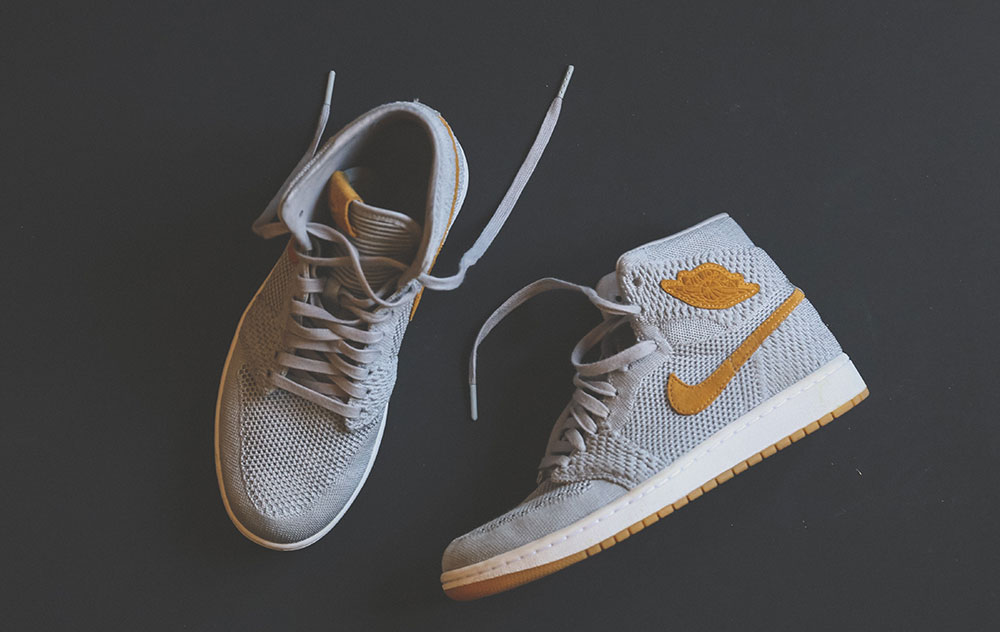 The Arrival of the Jordan
In 1984, the Nike Air Jordans were created. Arguably one of the world's most well-known sports shoes, this really kickstarted the trend of implementing sportswear staples into everyday wardrobes. Soon after, Nike began experimenting with a wide range of different styles, colors, and finishes – evident especially with the Jordan 4. It was becoming evident that specific sneakers were not only being produced for sports such as skateboarding, running, and walking, but they were finding their way into everyday wear.
According to Yahoo, the sneaker industry is worth at least $100 billion. The US market accounts for over a fifth of that and the resale market alone is $6 billion. Sneakers are evidently big money and millennials are the ones that are predominantly investing in them. According to Bain & Co, 40% of all sneaker buyers over the next five years will have been born between 1981 and 2000. This increasing demand comes from a generation who are, evidently, focused on innovation and practicality.
Welcome super-lux
However, over the last 20 years, a new market has sprung up – the super-lux sneaker. Luxury brands like Prada, Balenciaga, and Givenchy have all launched lines of sneakers and sports shoes. Prada started the trend when they created a yachting shoe that placed aesthetic over sports practicality. Adidas also teamed up with Yohji Yamamoto in 2002 and this was followed by the debut of Lanvin's patent sneaker. Furthermore, a collaboration between Kanye West and Louis Vuitton on sneakers costing over $1000 per pair cemented the sector's new direction. Today, the trend is very much that of big, chunky soles and platforms, such as those seen at Balenciaga and Givenchy.
The evolution of the sports shoe has been impressive. From simple, rubber-soled athletic shoes, to pairs that reach more than half a million dollars at auction and bust Guinness World Records, the transition from street to chic is complete.