Sales of this compact sedan since it first rolled off the production lines in 1966 aren't too shy of 50 million, and in the first month of this year alone, they shifted nearly 24,000 units—more than the entire range of Volkswagen combined. Few cars in history have been so well received—by the public at least—but with such responsibility comes great pressure, and the designers and engineers behind the 2020 Toyota Corolla have certainly taken it all in their stride. Conservativeness has finally been cast aside with this 12-generation offering, will some of it, anyway, at least.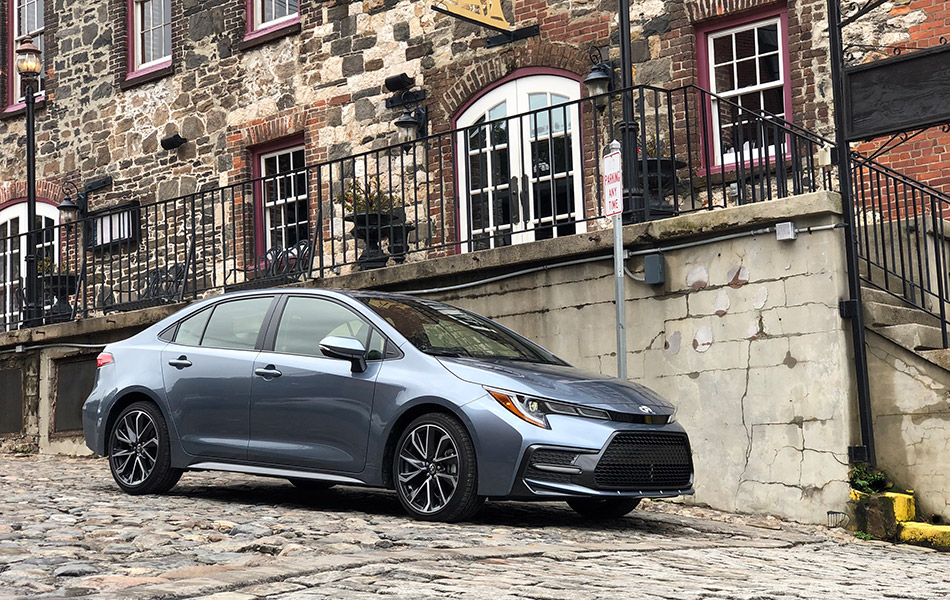 Aesthetically, there's certainly a sportier element to the all-new Corolla, built on the manufacturer's global TNGA platform that also supports the likes of the Prius and RAV4. It's slightly shorter than its predecessor, adding a little more athletic prowess, while the front end, with a low-slung hood, has a bit of snarl thanks to some scowling, skinny LEDs.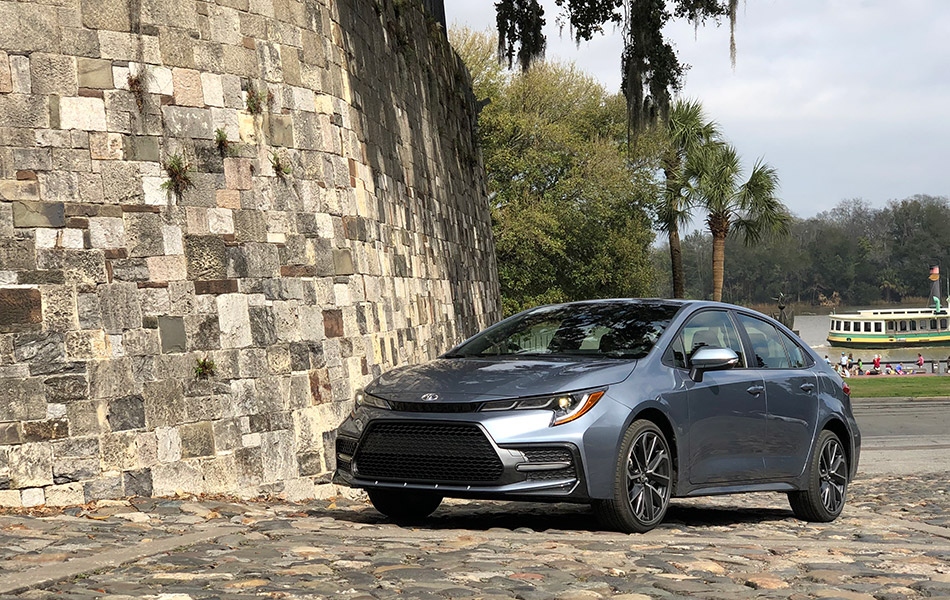 Under the hood, there's a choice of three powertrains: the standard 1.8-liter, four-cylinder engine, good for 139hp and 126lb-ft of torque, for trim levels L, LE, and XLE; an all-new 2-liter four-cylinder, with 169hp and 151lb-ft of torque, with the SE (the only one to offer manual) and SXE trims; and finally, the Corolla Hybrid with a 1.8-liter Atkinson that delivers 121hp and 105lb-ft of torque, paired with a 53kW electric motor good for another 71hp and 105lb-ft of torque. Fuel economy puts the outgoing model in the shade, the L and LE rated 30mpg for the city and 38 on the highway; the XLE 29/37; the XSE 31/38; and 31/40 for the SE.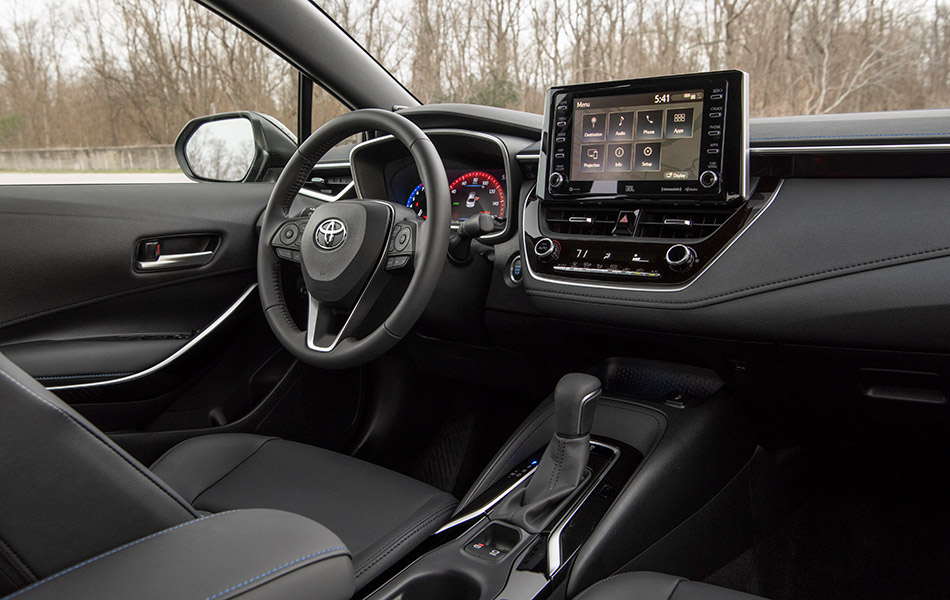 Inside, expect to see seven-inch infotainment touchscreens as standard (eight-inch optional) across the range, along with with Apple CarPlay (but sorry Android users, no Auto!), Amazon Alexa integration and a Verizon4G LTE Wi-Fi hotspot that can handle up to five devices. Satellite radio arrives with the XLE and XSE models. The interiors are welcoming and there's plenty of head and legroom front and back for the passengers—even five adults shouldn't feel the squeeze. Cargo volume has increased to 13.1 cubic feet.
Safety features are where the Corolla really excels, with the Toyota Safety Sense 2.0 suite included across the range, equipped with the likes of lane assist, adaptive cruise control, automatic high beams and road sign recognition. An impressive touch is the cyclist and low-light pedestrian detection with automatic emergency braking. Blind-spot monitoring is extra.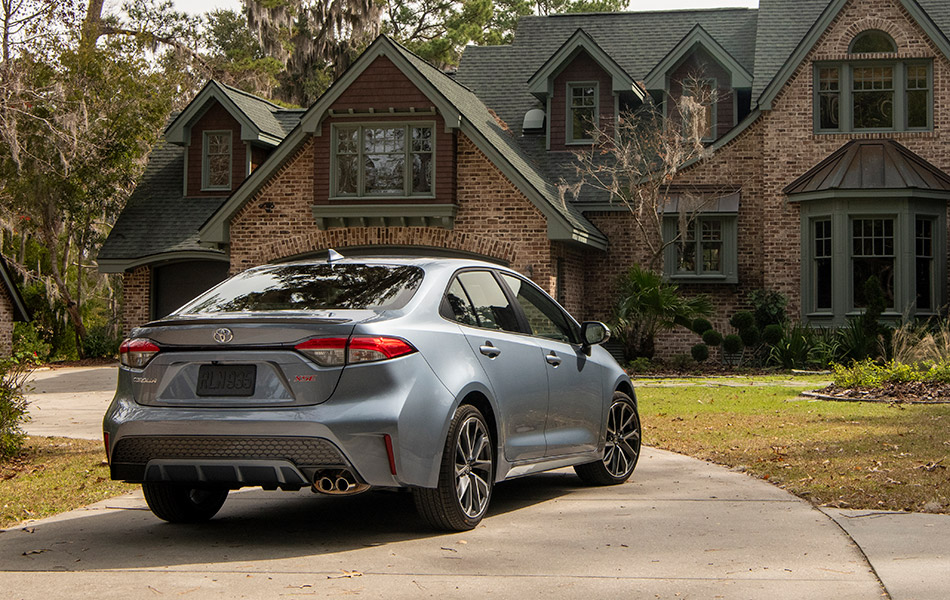 Though the base price of $20,430 is tempting, we would recommend upgrading to the LE if you can. For less than 500 bucks extra, you get add-ons like automatic climate control, keyless entry, an eight-inch touch screen and a pair of USB ports. To sum up, the whole range is a steal really, and one that belies the massive improvements that Toyota has finally made with this perennial city favorite. Those seriously impressive sales statistics should remain seriously impressive for a good few more years yet.