The redesign of the original cute ute, the 2019 Toyota RAV4, is long overdue having had no overhaul of note for well over a decade. However, this perennial favorite still shifted 400,000 units last year making it, according to Toyota, the top-selling non-pickup offering in the US, edging out admirable alternatives like the Honda CR-V and Subaru Forester. (Also just to make you feel really old, the RAV4 also turns 21 this year.)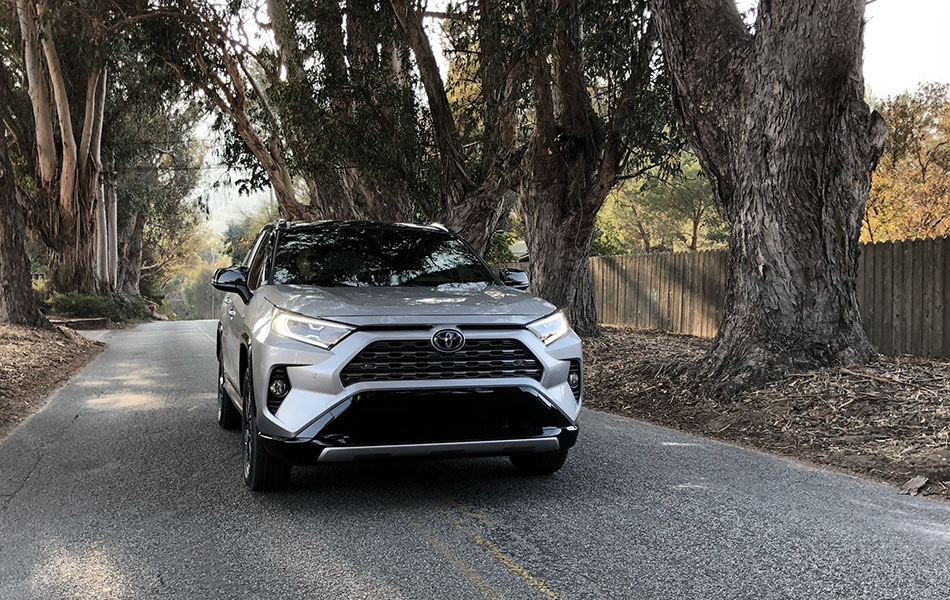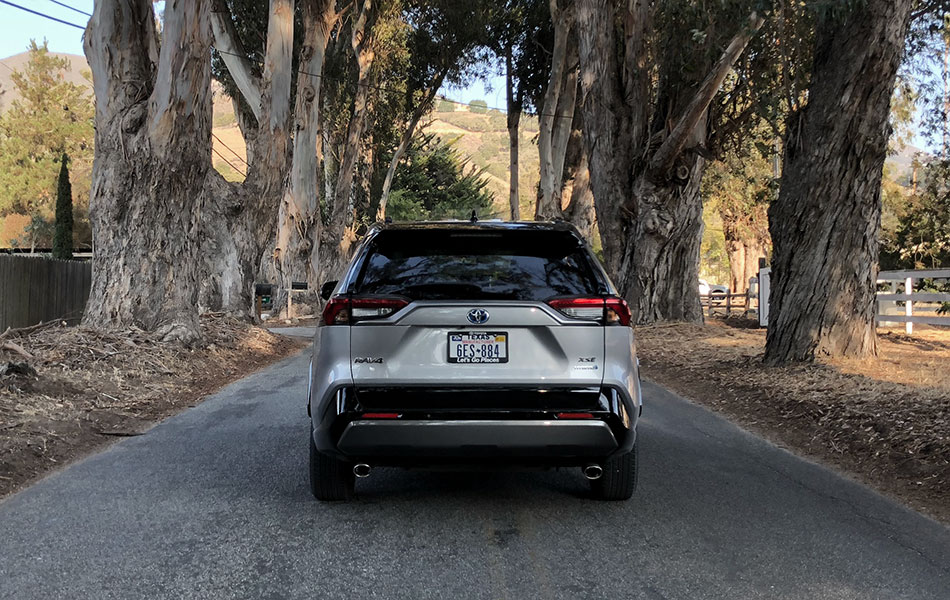 So, with such sustained success, most didn't expect the brand to meddle too much, but it turns out most were fortunately wrong. Toyota has bragged that their fifth-generation offering imparts the best of both crossovers and old-school SUVs, and we're very much inclined to agree.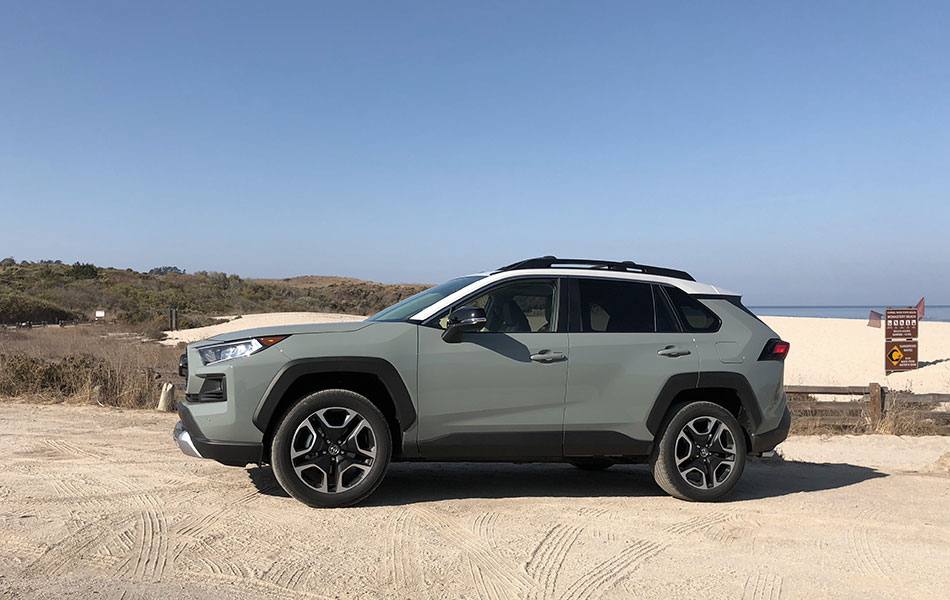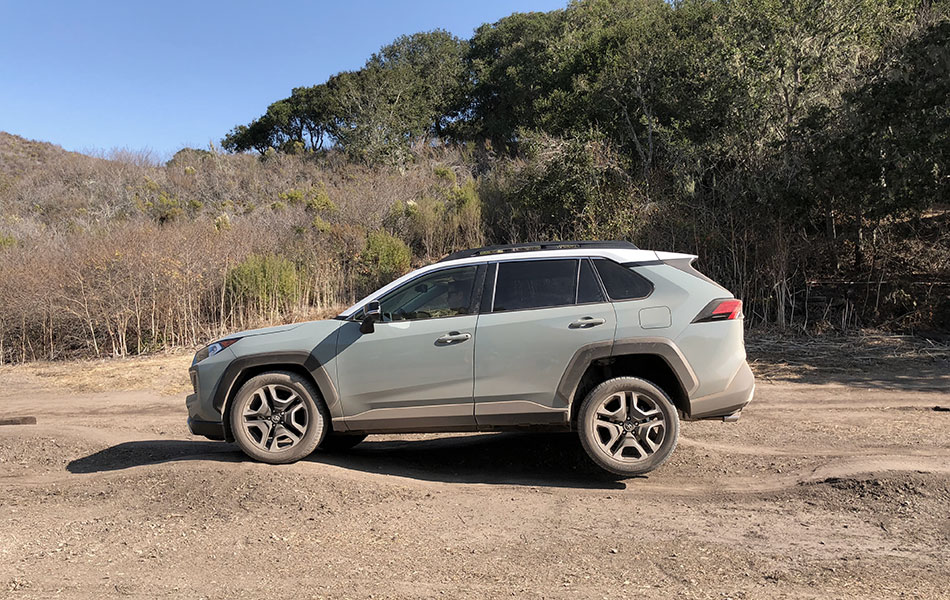 It's a gorgeously-shaped vehicle, its low center of gravity and muscular wheel arches imparting a real sense of athleticism, while an increase ground clearance of around two inches across all levels means it's genuinely ready to tackle some challenging off-road adventuring. Extra inches inside also mean an increase in legroom and cargo space over the outgoing models (and several of its competitors).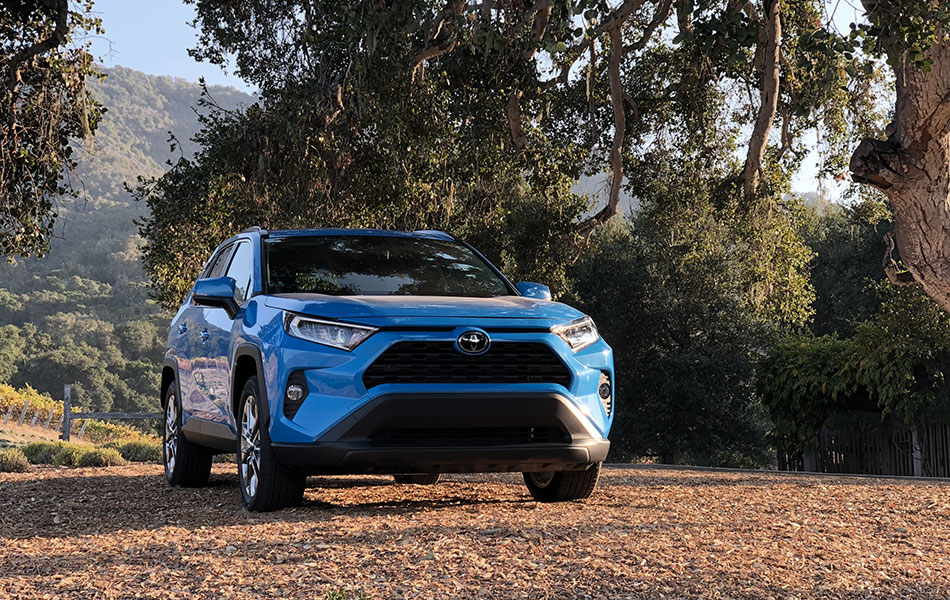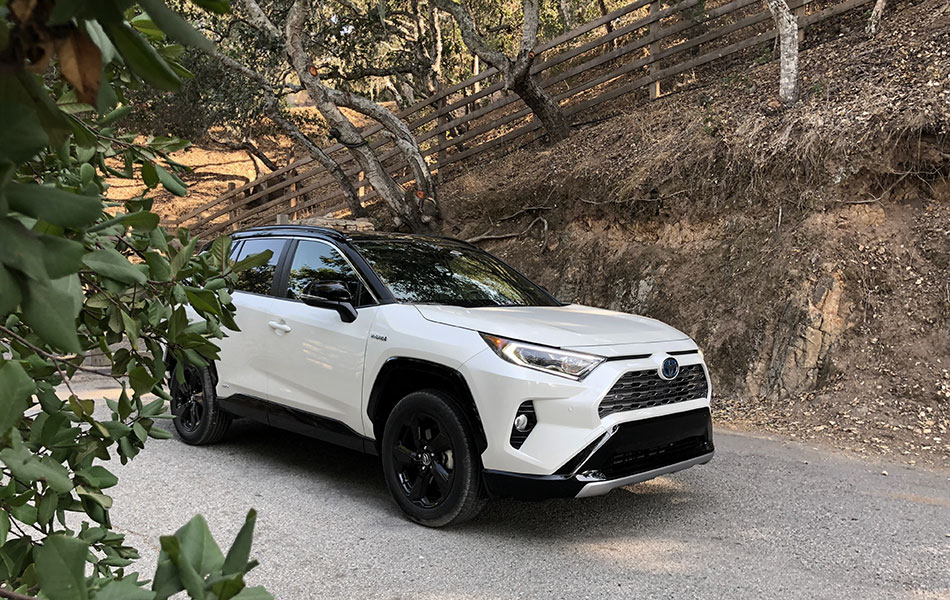 The RAV4 is equipped with the new 2.5-liter four-cylinder base engine with an impressive 203hp (best in class), that you can expect to get 27-29mpg combined. As for the hybrid, its 2.5-liter engine and three-motor configuration offer 219hp and faster acceleration than the gas (7.8 seconds versus 8.1 for 0-60mph), along with a wallet-pleasing 41mpg in the city, 37 for the highway and 39 combined. You should recoup the extra cost of buying the hybrid in fuel savings in as little as two years.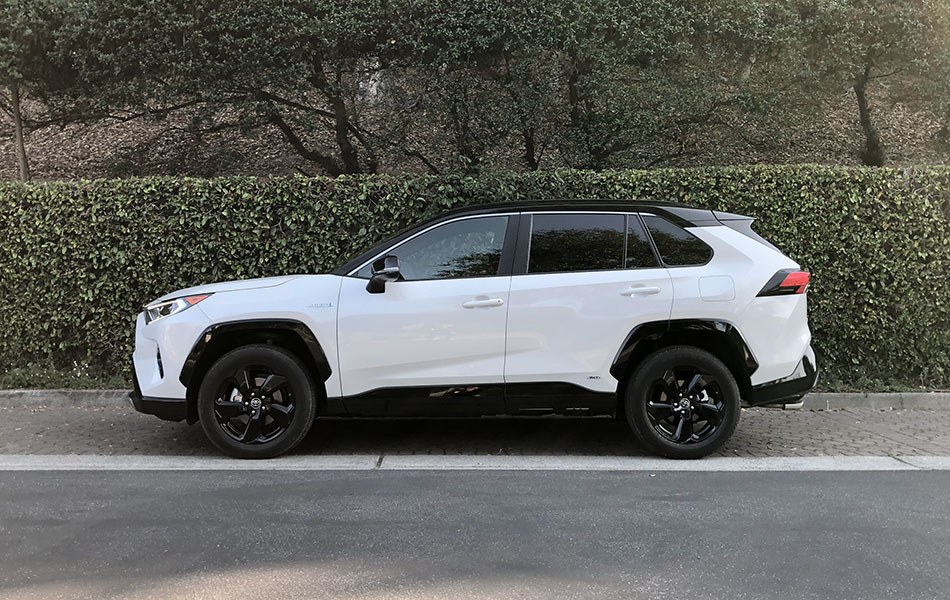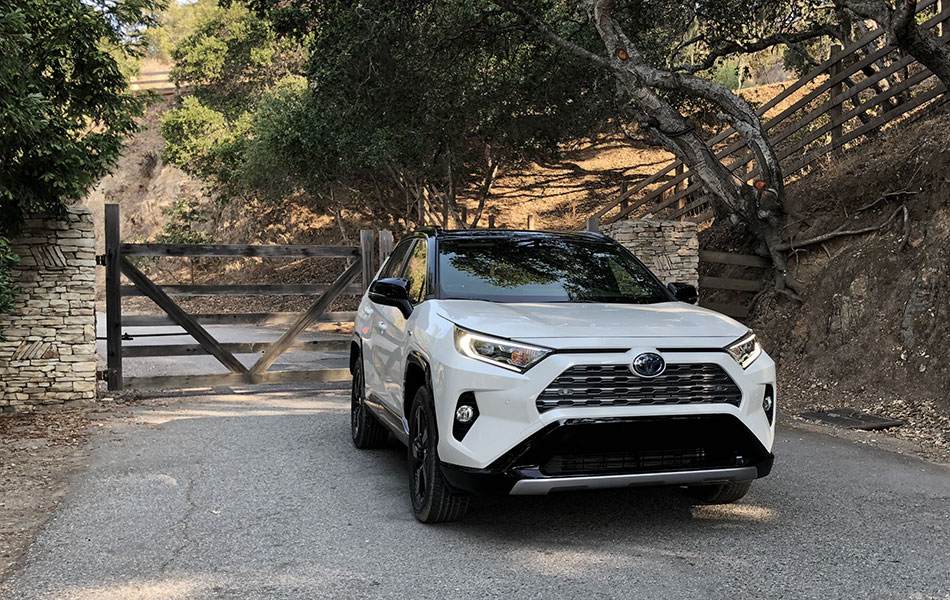 In terms of powertrains and trim levels, there's plenty to choose from. Customers can opt for gasoline front- or all-wheel drive or hybrid powertrains (hybrids are all-wheel drive only) in LE, XLE, XLE Premium, and Limited trim levels, with XSE and Adventure also available for the hybrid.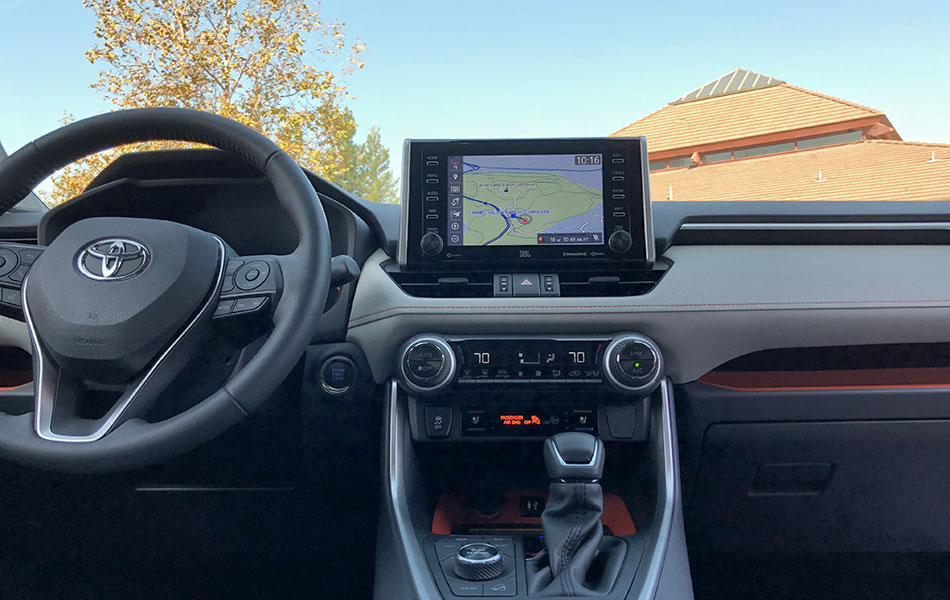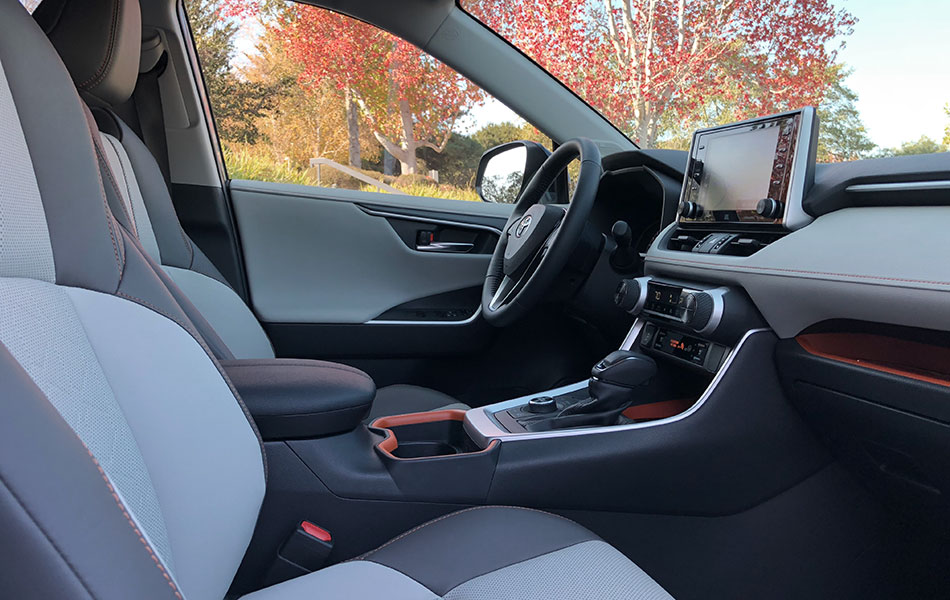 Our main (and pretty much only) bugbear is that some of the interior materials have a plastic-y feel, but you soon forget about that thanks to Toyota's Entune 3.0 infotainment system. Standard treats include a nicely positioned and, more importantly, easily navigable, seven-inch touchscreen (you can gain an extra inch with an upgrade) replete with Apple CarPlay, Alexa and Google Assistant compatibility and a Wi-Fi hotspot. They only chuck in a measly single USB port as standard, though you may opt for up to five, along with other options like a digital instrument cluster display, 11-speaker JBL sound system (which sounds amazing by the way), rearview camera mirror, and wireless phone charging.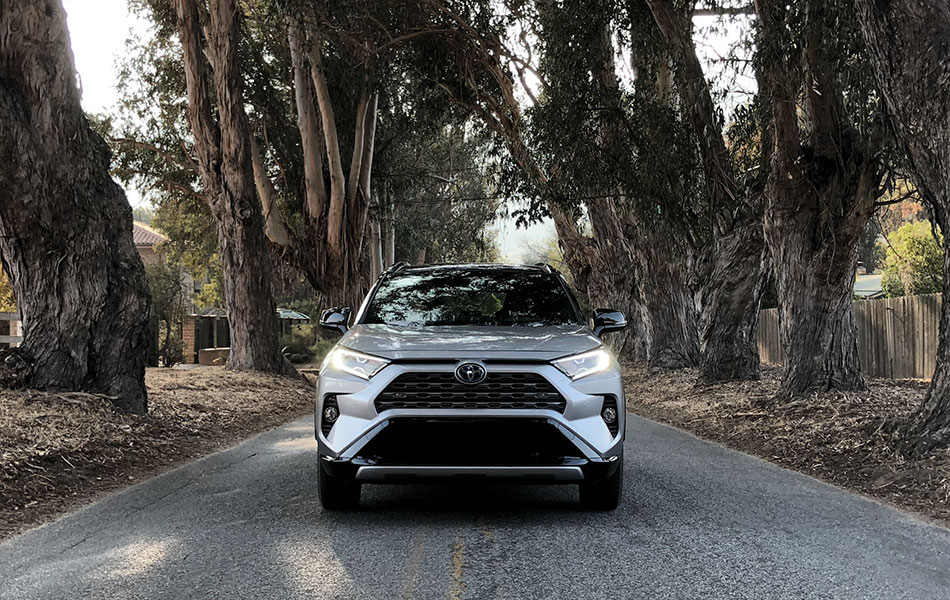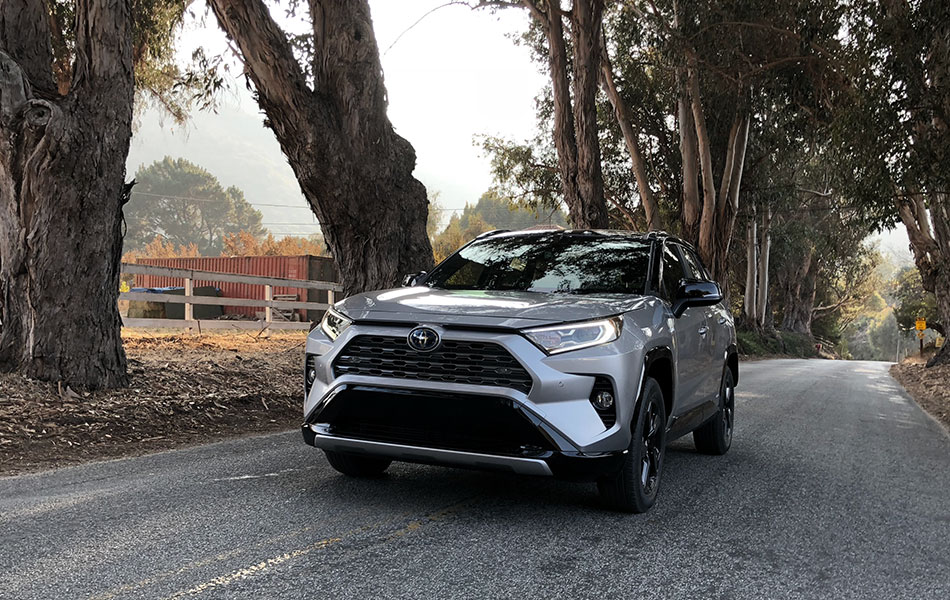 And finally, on to safety. The 2019 Toyota RAV4 positively heaves with standard aids courtesy of the Toyota Safety Sense 2.0 suite, including lane keep assist, automatic high beams and autonomous emergency braking. It'll even alert you if it thinks you're driving carelessly. Optional extras include blind-spot monitoring and rear cross-traffic alert.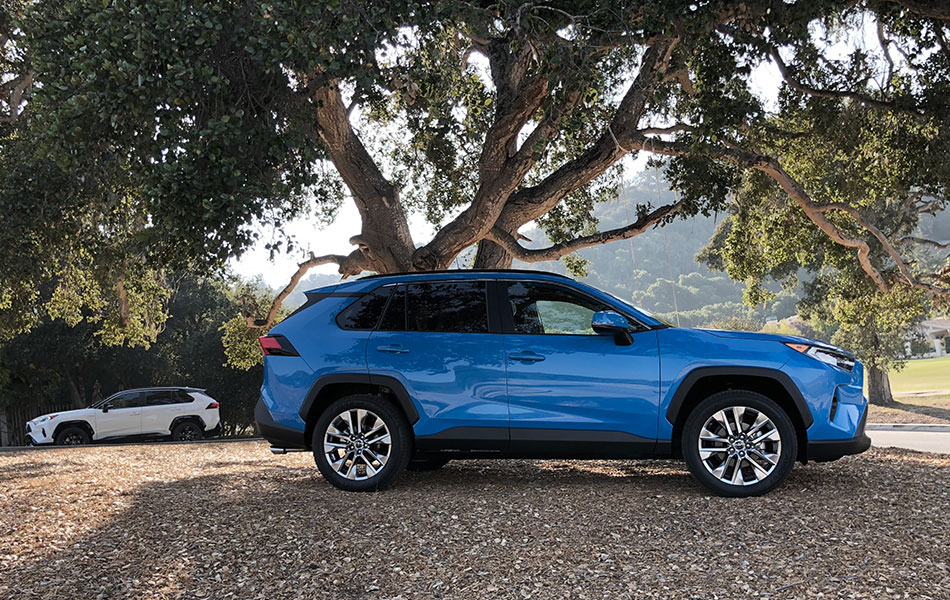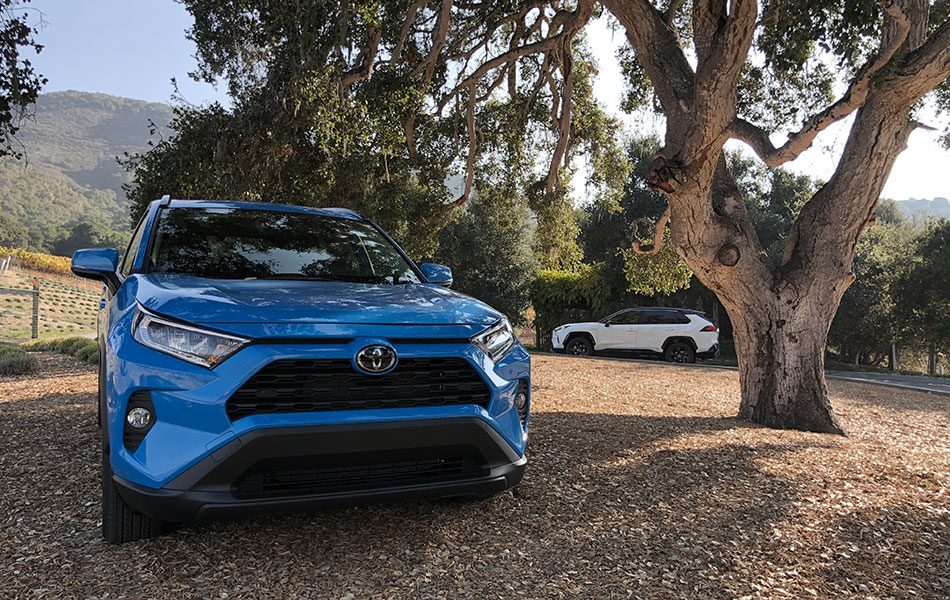 The gasoline models will be rolling out of showrooms this winter, but you'll have to wait until spring to get your hands on the hybrid.