As wonderful as the notion of a world full of cars that emit nothing but water vapor is, alas, we're still a long way from that world, so kudos to the Japanese giants for keeping it in the conversation with their hydrogen fuel-cell vehicle incarnation, the 2019 Toyota Mirai.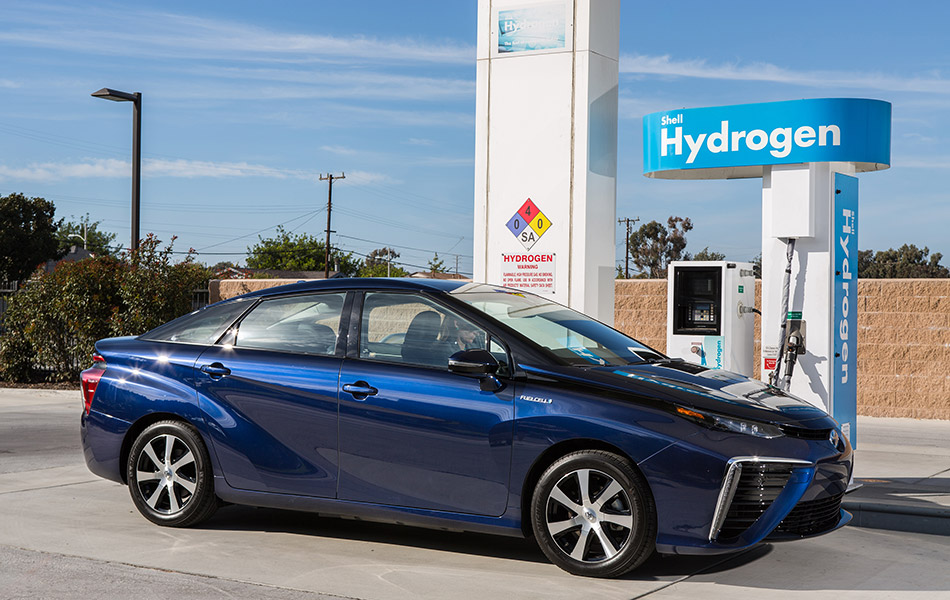 A big problem in the US, especially at present, is a lack of hydrogen stations, meaning such vehicles are simply not practical for most. The Mirai does look to alleviate that thanks to its generous 275-mile range, way more than just about all of its electric counterparts, and, unlike electric vehicles, this one takes five minutes, rather than hours, to recharge.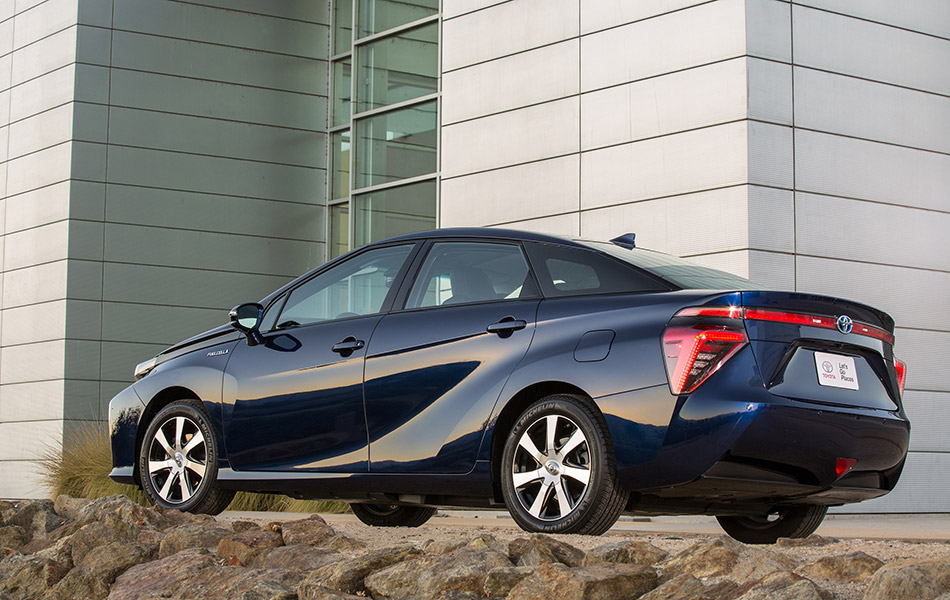 Another point of difference is that the Mirai is the first fuel-cell car that can be purchased in the USA (though currently only through authorized Mirai Fuel Cell dealers in California and Hawaii), with other FC offerings only available for lease. The ride also arrives with heaps of benefits such as three years of: complimentary fuel (up to $15,000); roadside assistance; 24/7 customer call support and Safety Connect trial subscription.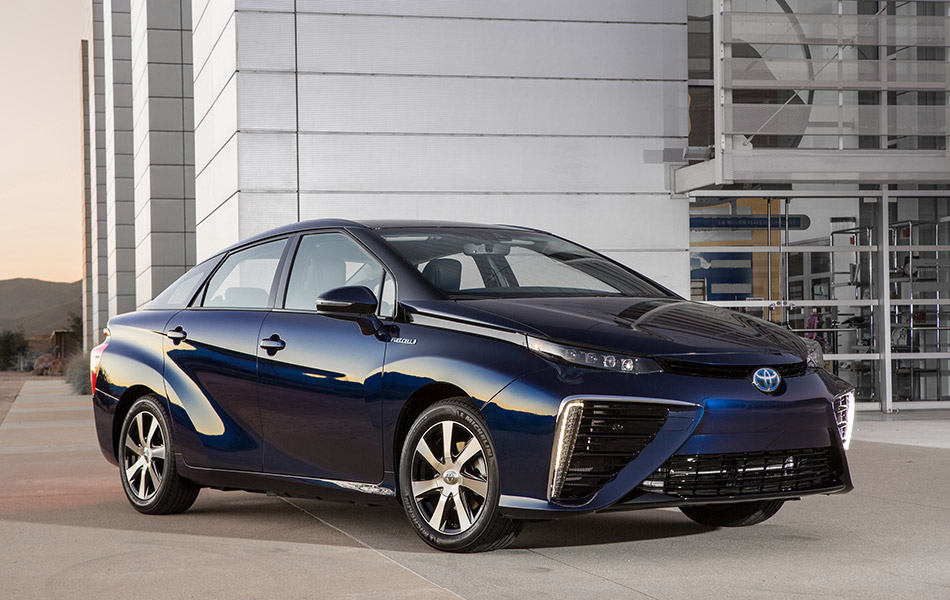 So, on to the nuts and bolts…
While it's certainly not the sexiest car out there, the 2019 Toyota Mirai does have a certain futuristic charm which enables it to hold its own against many a competitor family sedan, its aerodynamic silhouette nicely offset by handsome 17-inch engraved alloy wheels. The fuel cell electric power train delivers 151hp with 247lb.-ft. of torque, and the drive is smooth (and quiet, obviously). It's a heavy car (4,100lbs.) but the steering is balanced and it handles well at lower speeds around town—it hasn't been designed to be thrown around a race track!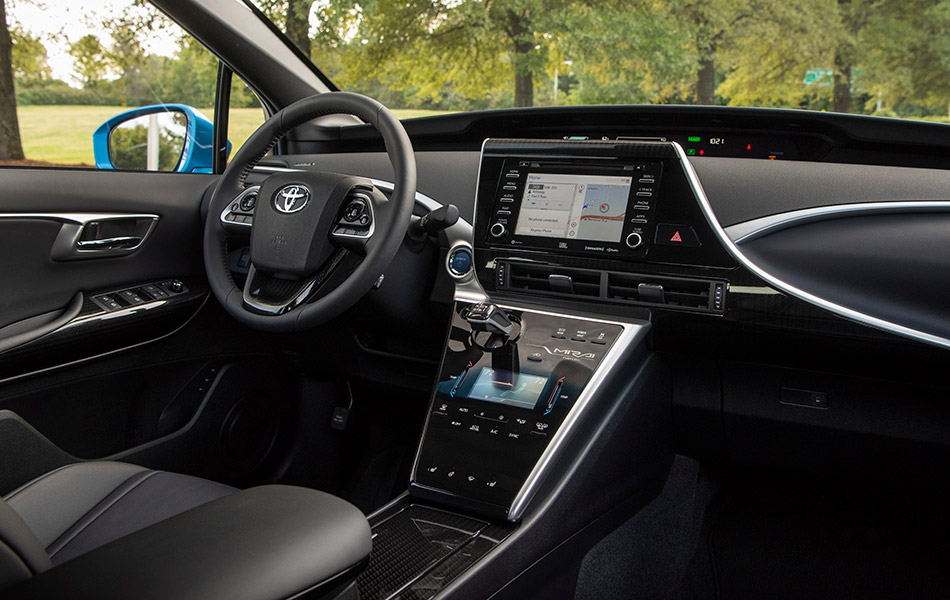 There's only one trim level available, and perhaps most impressive about the Mirai is its array of standard features including Qi-compatible wireless charging; a heated, tilt/telescopic steering wheel with multi-functional controls; navigation; an Entune system and JBL audio. It's also supremely comfortable, with sculpted eight-way adjustable front seats and a pair of buckets at back (that don't fold down, limiting cargo space) separated by a console armrest. All seats are heated, too.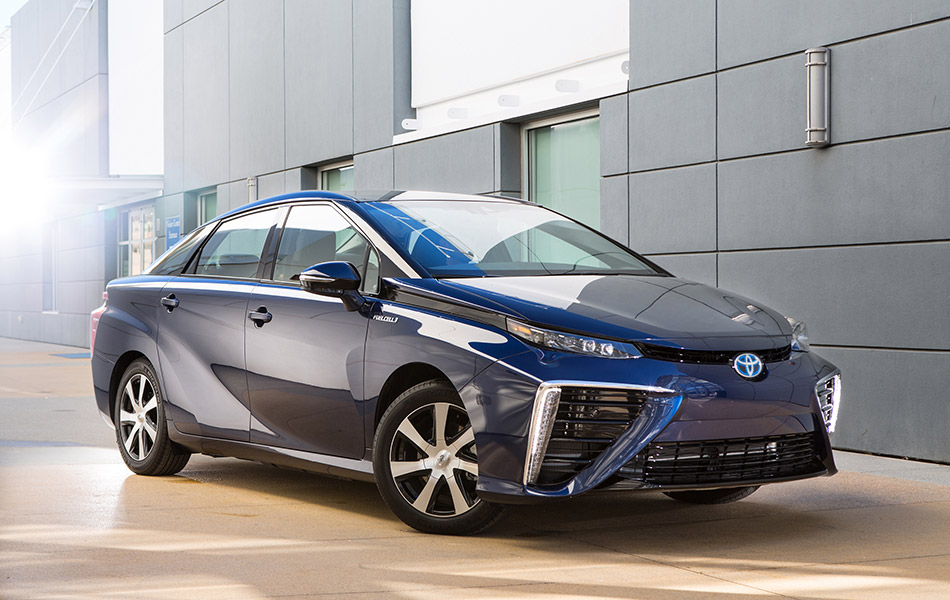 Multi-LED headlamps offer auto-high beam, the Smart Key fob offers easy access when your hands are full and front and rear sonar sensors make parking a breeze. Then there's the innovative Toyota Safety Sense which brings the likes of a pre-collision and pedestrian detection warning, and a blind-spot monitor with cross-traffic alert, and, should the worst happen, the Mirai is equipped with eight airbags.