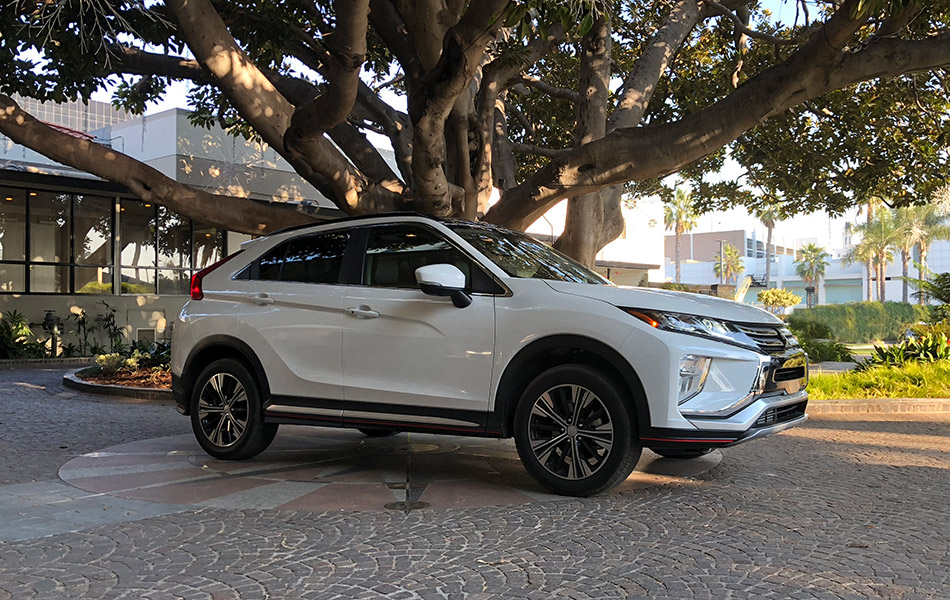 The 2018 Mitsubishi Eclipse Cross is the latest attempt by the Japanese firm to carve out its own niche in the US market, something it has so far failed to do to the extent of a handful of its fellow countrymen car manufacturers. Americans may be forced to reconsider that reluctance to fully embrace Mitsubishi's motors with the Eclipse Cross that promises to put—at least some of—its peers in the shade, but that's not to say it's a perfect ride.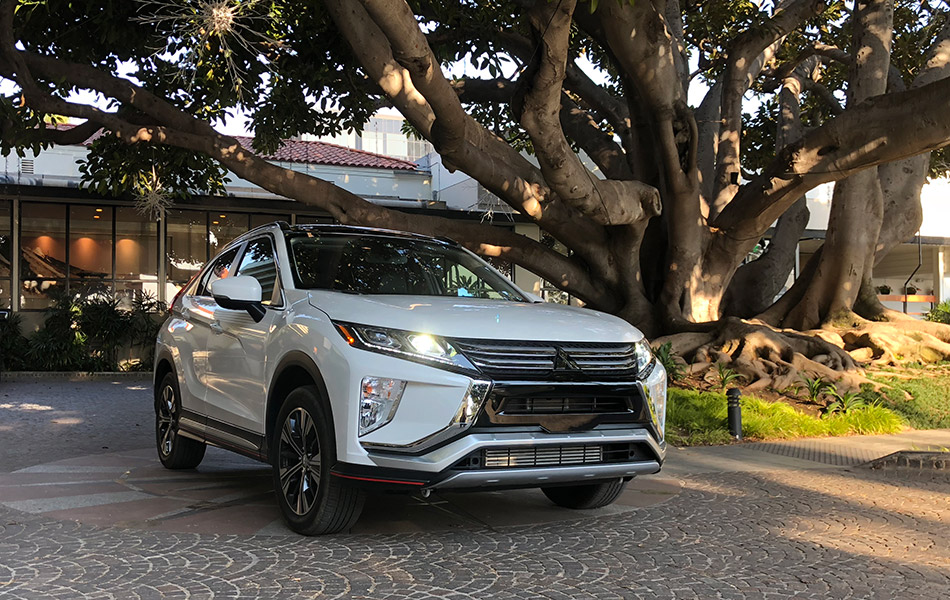 There's ample attitude in its athletic, wedge-shaped silhouette, its sloping back-end rolling into muscular shoulders and an expressive grille means it can easily hold its own on the catwalk with any other crossover coupe. Indeed, according to Nathan Berg, senior product manager at Mitsubishi Motors North America, styling was at the forefront of the design, so the Eclipse Cross appeals "to somebody who wants a vehicle that really looks good before anything else." The four-strong range comprises the base ES along with the LE, SE, and SEL trims.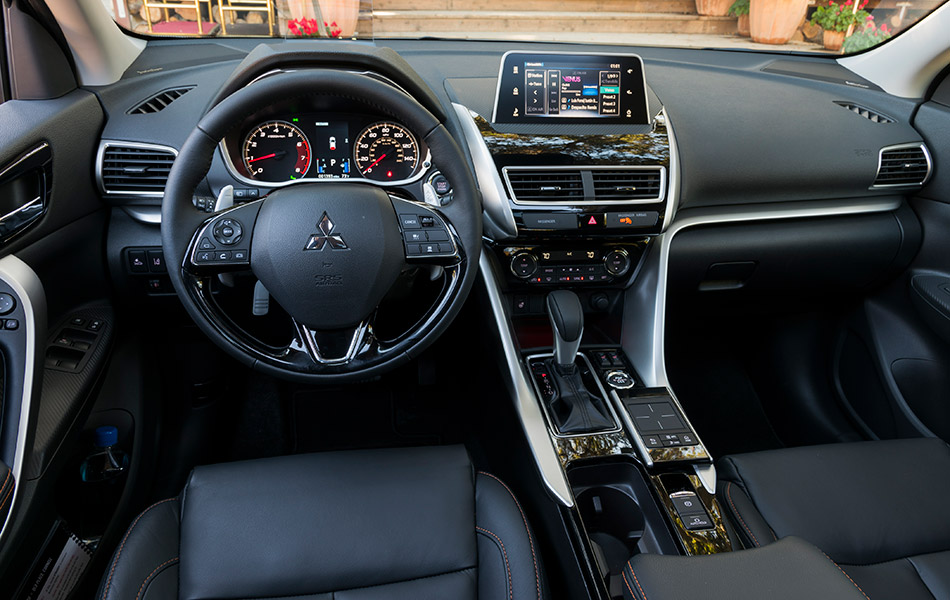 Flashes of chrome add some bling to the roomy interior, where the driving position feels authoritatively high. Top of the range SEL model comes equipped with leather seats, and the radio and your phone are controlled via the touchscreen and a console on the steering wheel. The SEL also boasts a head-up display that neatly slots away when not in use. Across the range, the big shift paddles and a cockpit-like cabin lend a sportscar feel—but don't expect this thing to quite drive like one.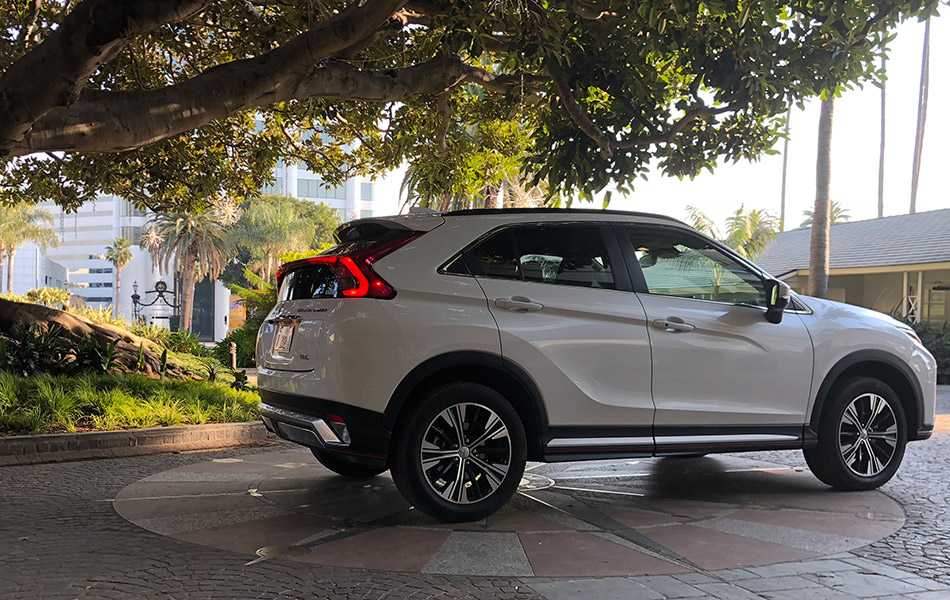 The 1.5-liter turbocharged four-cylinder engine is a fun-filled proposition, and the Eclipse Cross is fairly responsive, but the suspension could do with some tweaking to reduce roll. The engine delivers 152hp and 184lb-ft of torque, with all-wheel drive standard on all but the but base model, ditto the 18-inch Bridgestone Ecopia low-rolling tires—the ES is equipped with 16-inch Falkens. All-wheel drive also arrives with useful snow and gravel modes, while the 8.5-inch ground clearance is ample for a crossover.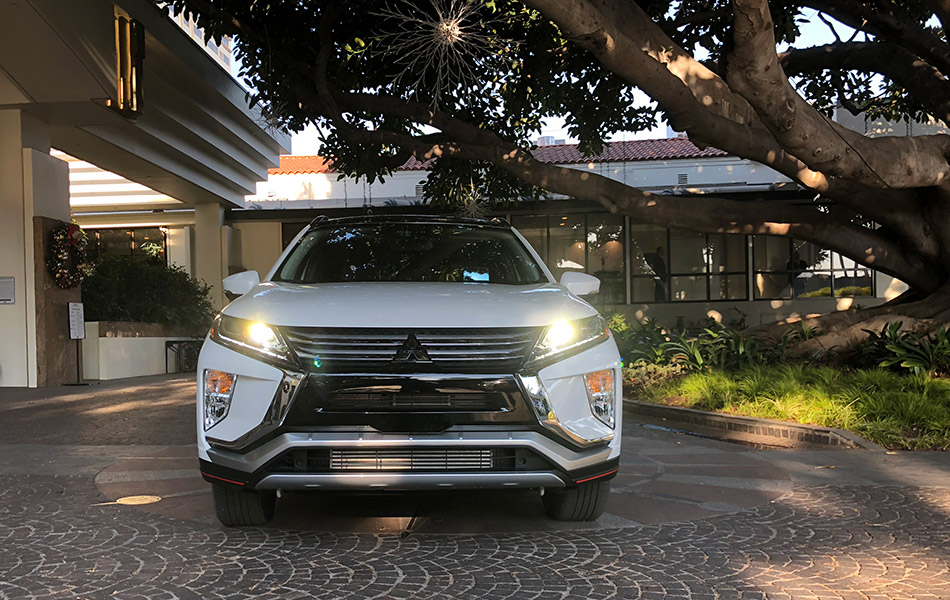 As for safety, blind spot monitoring and rear cross-traffic alert are available on the SE and over, but you'll have to fork out for the top of the range SEL for the forward collision warning, automatic emergency braking, and lane departure warning. Other treats with that trim include heated rear seats and steering wheel, a premium sound system and a glorious dual-pane panoramic sunroof.