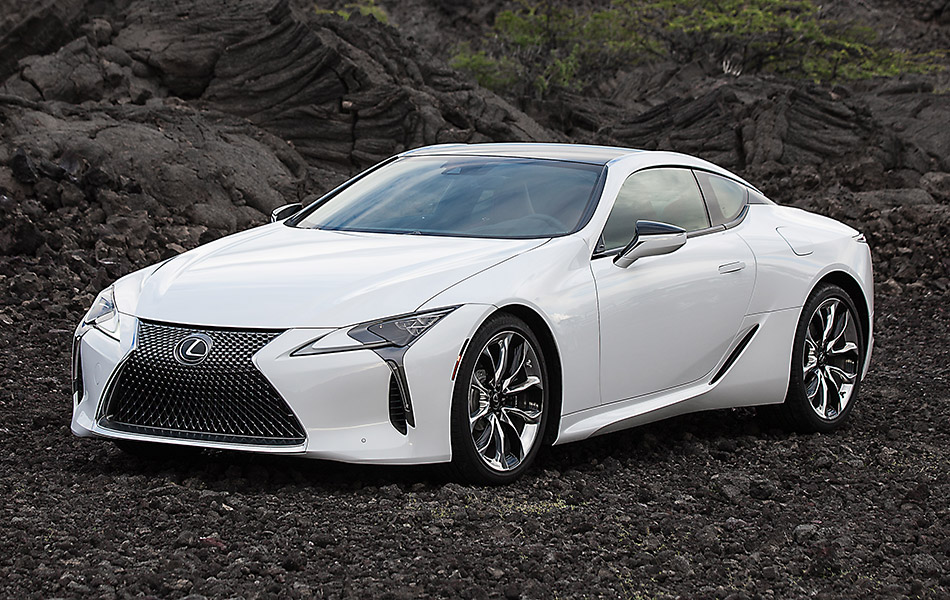 News of a new Lexus doesn't necessarily always get the heart racing, but this one has made us all feel positively faint at GearCulture HQ. The manufacturer has been threatening a treat like this for some time now since Akido Toyoda insisted Lexus will only make cars that are fun to drive, and finally, they've come through with the 2018 Lexus LC500. So we packed our bags and hopped on a plane to Kona, Hawaii to test drive their newest flagship coupe.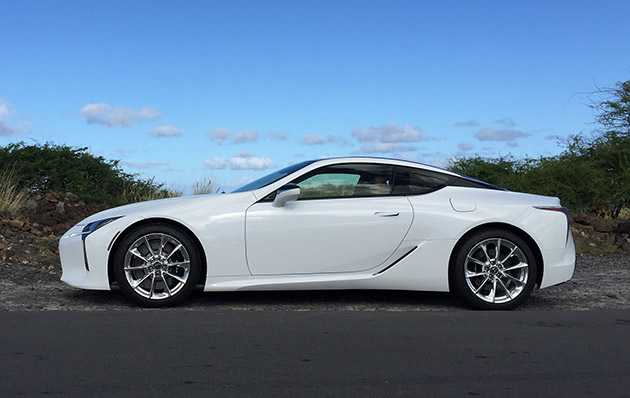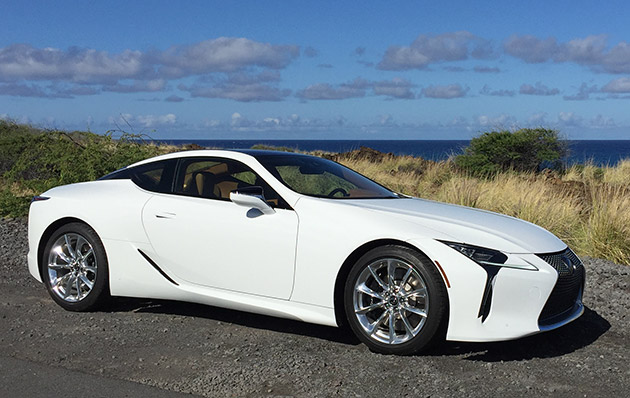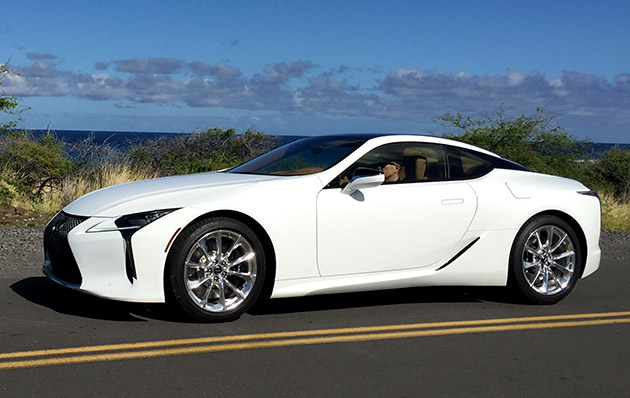 The sleek prowling profile, befitting its "sports coupe" title, looks ready to break the sound barrier with an enormous sloping hood that undulates across a 5.0-liter V8 capable of generating a decent 471 stallions worth of power coupled to 398 lb-ft of torque. Lexus claims the LC500 will make stop to 60 in 4.4 seconds and our unofficial test on an open Hawaiian road at the base of Kohala mountain came fairly close (the gaping great white shark jaw-like spindle grille at the front looks set to gobble up the road as it does), which is all the more impressive considering its 4,280lb weight is anything but svelte. The all-new 10-speed sport direct shift automatic transmission is an interesting choice by company engineers which offers rhythmic shifting and allows each gear to change in relation to the engine RPM.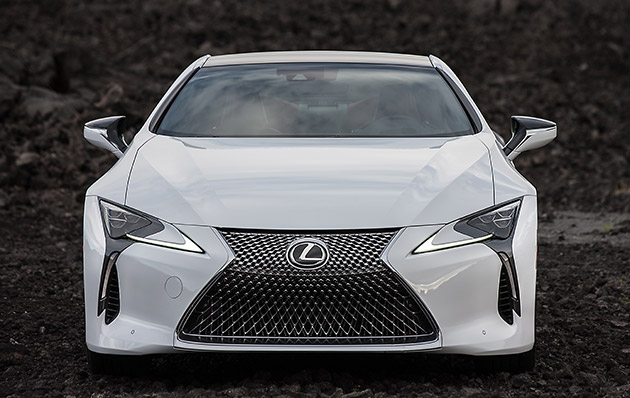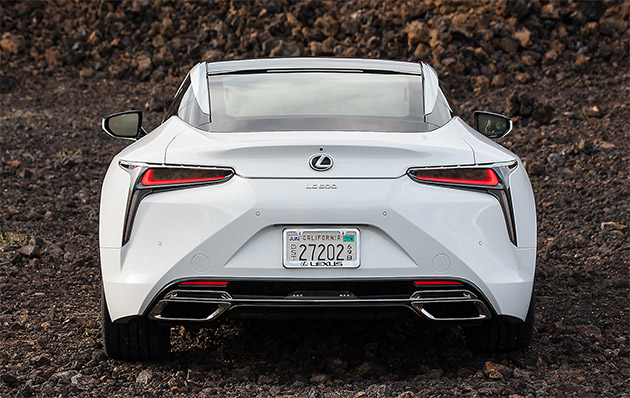 The chassis is said to be the most rigid the firm has ever created (possibly even stiffer than the LFA), with plenty of high strength steel backed by engine compartment bracing, aluminum door skins, bumper beams and suspension, along with plenty of molded carbon to help out with those curves—most notably the muscular shoulders. (This "global architecture" will underpin many of the firm's future models.) The wheels are 20-inch, though an extra inch is available. Lucky car.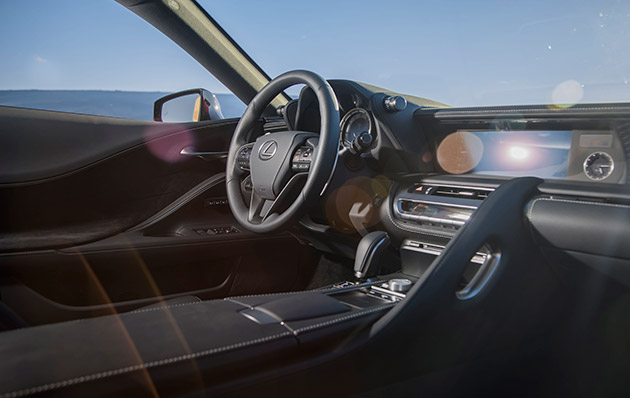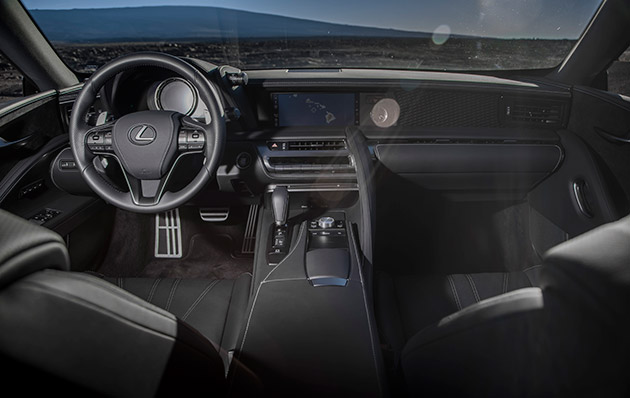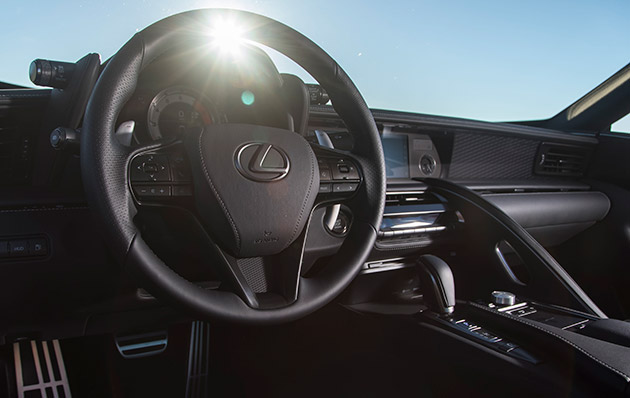 A pair of seats have been squeezed into the back of the ride but it's rather cramped once in there, so best to just think of them as jumped up parcel shelves. But anyway, who cares about the back seats when up front are two awesome low slung, vented bucket seats of leather, complemented by hand-stitched trim. It's a real cockpit vibe, with large magnesium paddles mounted behind the sporty steering wheel and control stalks protruding from the instrument panel, leaving the center console relatively clutter-free. It certainly has a proper driver's feel to it and it's no wonder it received the EyesOn Design Award for Design Excellence – Interior Design at the 2016 North American International Auto Show (NAIAS) .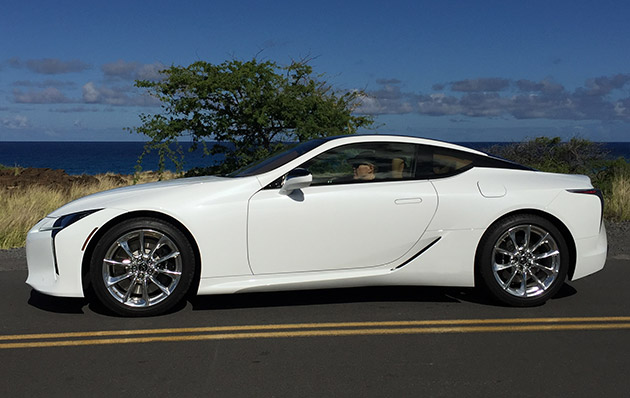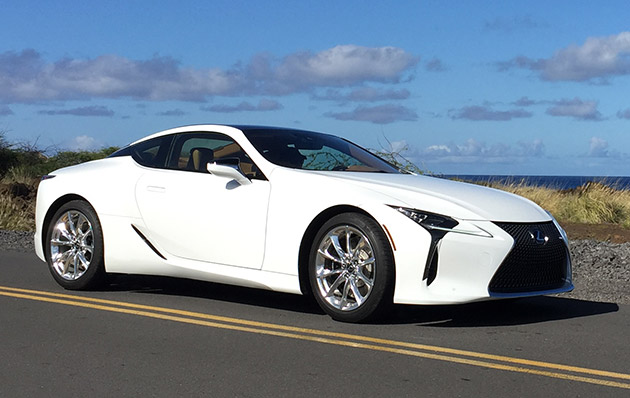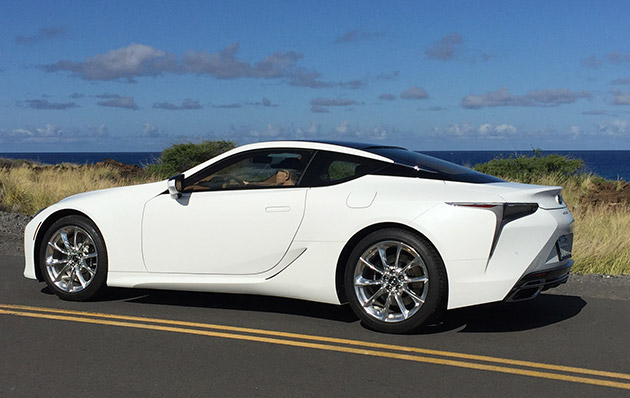 The V8 engine growls nicely, and selecting the sport mode encourages more roar—gone are the days, it seems, of the silent Lexus cabin (for now, at least). Other features include electric power steering with speed-sensing power assist, infotainment system with a remote touch interface (sorry, still not Apple CarPlay or Android Auto capable), head-up display, climate control, dynamic radar cruise control with 3-distance settings, lane departure alert and lane keep assist, and pre-collision system.
These are certainly interesting times for Lexus. Watch this space.