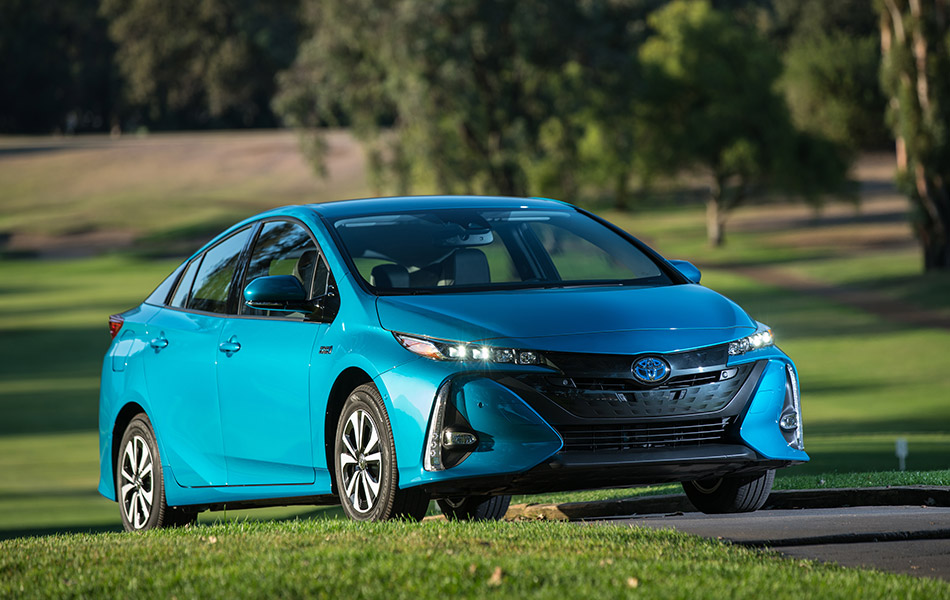 Leading the green charge once again, the 2017 Toyota Prius Prime is the firm's second shot at a plug-in hybrid ride, and the fourth generation of their legendary green machine. The upgraded Hybrid Synergy Drive system, merging petrol and electric power, boasts a combined range that promises to be in excess of an impressive 600 miles.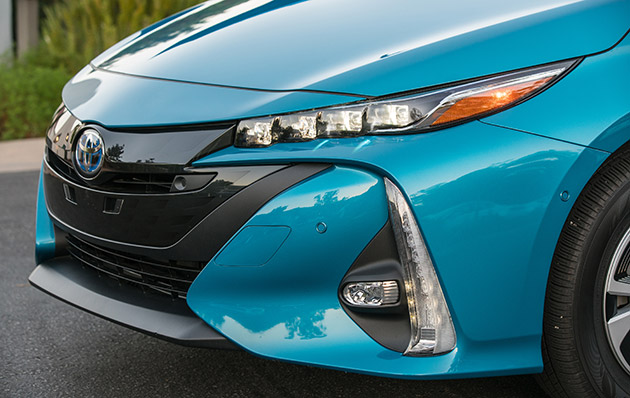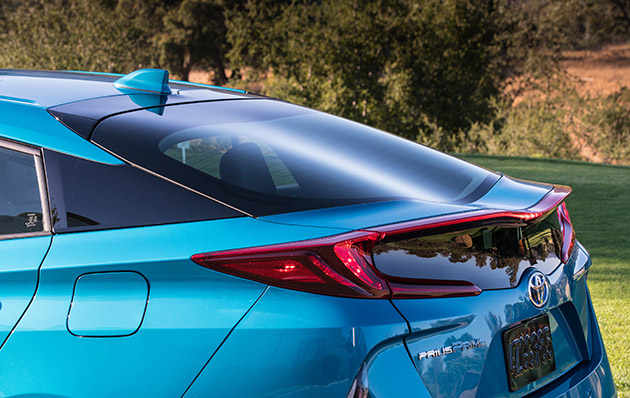 The 8.8-kWh lithium-ion battery sees the pure electric range nearly double from 12 to 22 miles – but the bigger battery takes up more space, meaning there's now only room for four – though, unlike it's forbear, even with a lead foot, the ride remains in all-electric mode up to 84 mph.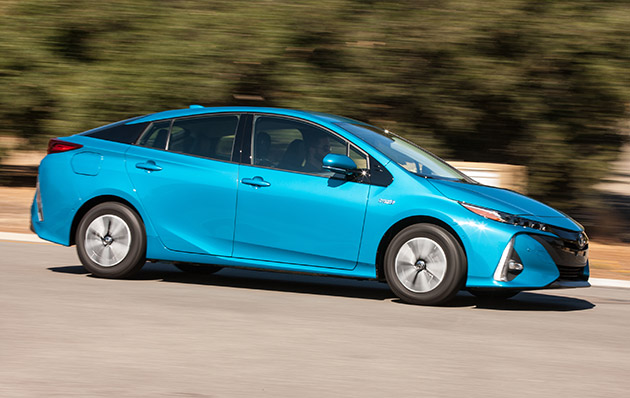 Its 121-hp might not sound much, but, with that pedal to the metal, this thing sure can move, which still feels almost disconcerting as you skim almost silently across the tarmac, thanks to a dual-mode generator system for greater acceleration. The ride is made all the more smooth thanks to the continuation of the famed minimal-resistance design, boosted by an all-new front grille complete with automatic shutters to reduce drag.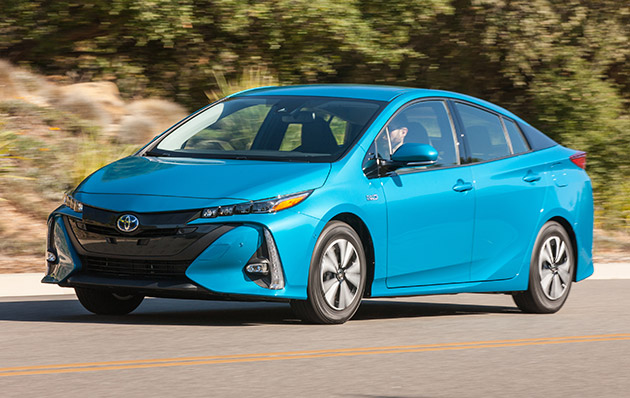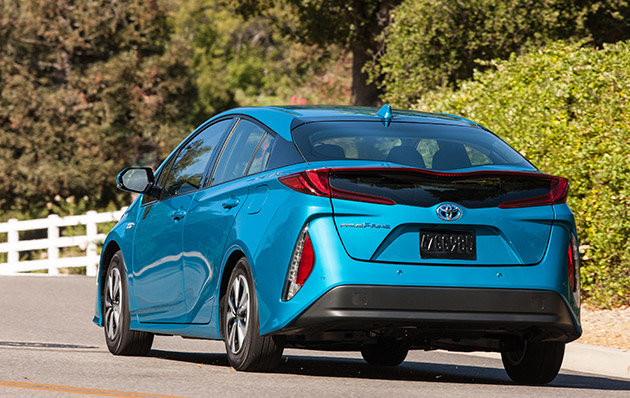 The chassis is slightly longer and wider than the outgoing model, but certainly more aerodynamic, forged from performance-enhancing high-strength steel, aluminum and carbon fiber, all of which now rests an inch lower to the deck. The curvy car certainly handles well – even, dare we say, verging on sporty.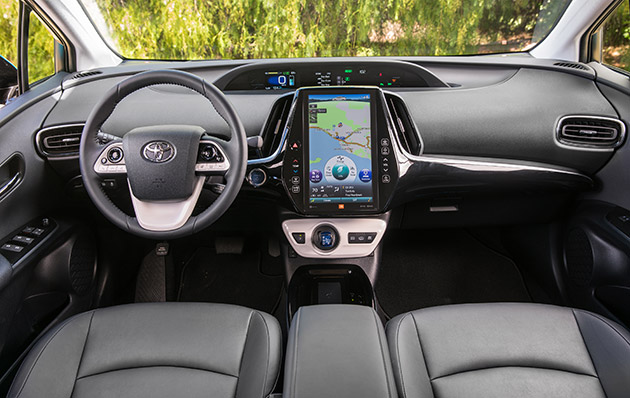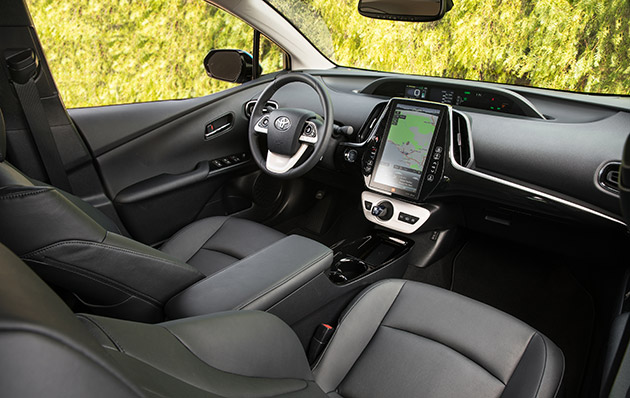 Inside, Toyota has been pretty generous with their standard features. The front seats are heated, and goodies include an all-new spacious 11.6-inch infotainment touch screen. Sorry, still no word on whether Toyota will ever incorporate Apple Carplay or Android Auto, but Entune has you covered with a plethora of clever apps as well as ways to track of your charge, control the climate, and locate charging stations. The 10-speaker JBL GreenEdge sound system is pretty darn epic, available as a suite with the likes of Pandora iHeartRadio, Facebook and Yelp.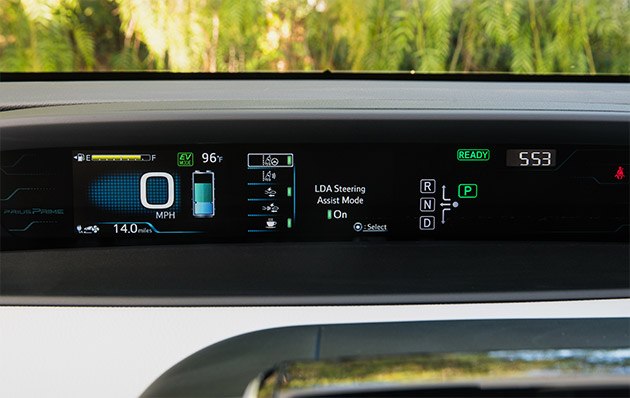 Safety comes courtesy of the all-new Toyota Safety Sense P suite, standard on all models, which makes available features such as lane departure warning with steering assist, auto high beams, intelligent parking, full-speed dynamic radar cruise control, and pre-collision warning with pedestrian detection and brake assist.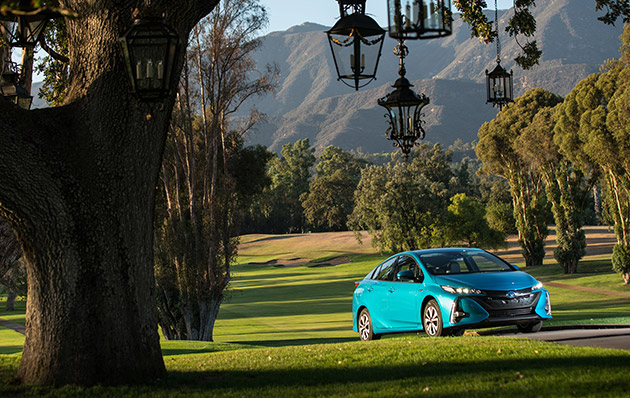 Available this fall, though it falls short of Chevrolet's Volt in terms of electric range, for those not quite ready – or able – to embrace an all-electric vehicle, the 2017 Toyota Prius Prime is certainly a worthy choice. The Prius Prime Plus starts at $27,100, the mid-level Premium at $28,800 and tops at $33,100 for the Advanced.