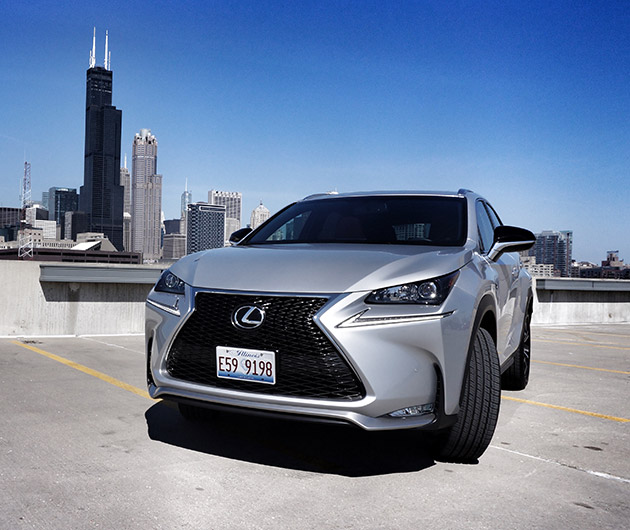 Lexus' first foray into the world of turbocharged engines, with a 2-liter, 4-cylinder good for 235-hp and 258 lb-ft of torque, sees the 2015 Lexus NX 200t F Sport able to comfortably rub its muscular shoulders with the likes of BMW's X3 and the Audi Q5. In fact, seeing this all-new new grille and sculptured body, the Lexus looks all but ready to devour them. It's certainly an eye-catcher.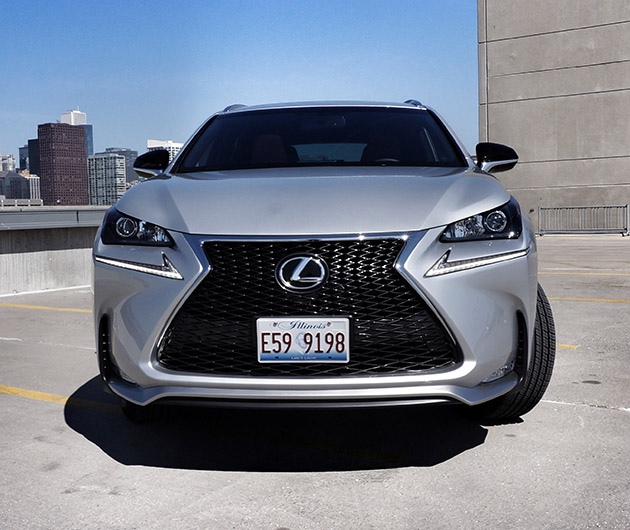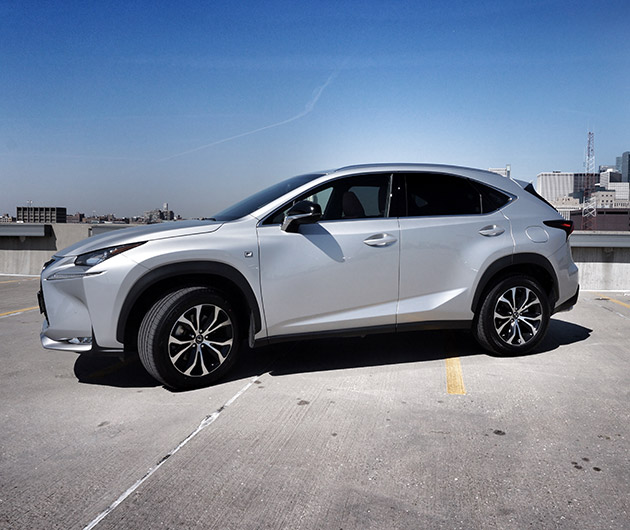 Sleek 17-inch alloy wheels are standard on this compact luxury crossover SUV, as are automatic LED headlamps, LED fog lamps, running lights and keyless ignition and entry. They've even thrown in some rear privacy glass. All-wheel-drive with Dynamic Torque Control which nicely splits the power front and back is available, and the 6-speed automatic transmission comes with both an intuitive manual shift gate and sporty paddle shifters. Correct gears are selected courtesy of some fancy software, fed by a collection of sensors, with shift patterns assessed by current drive mode (Eco, Normal or Sport).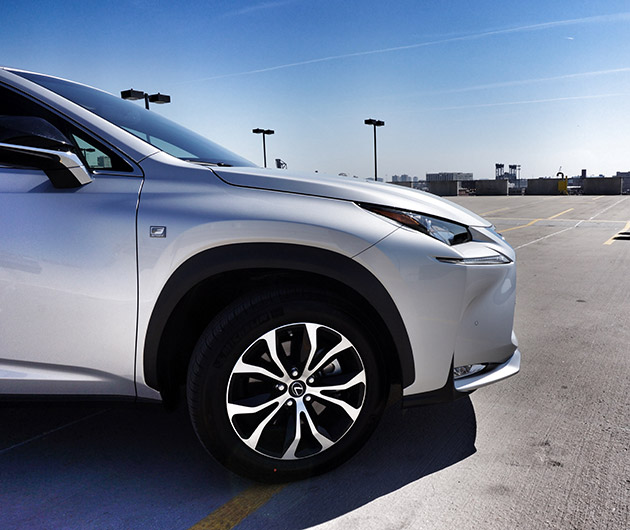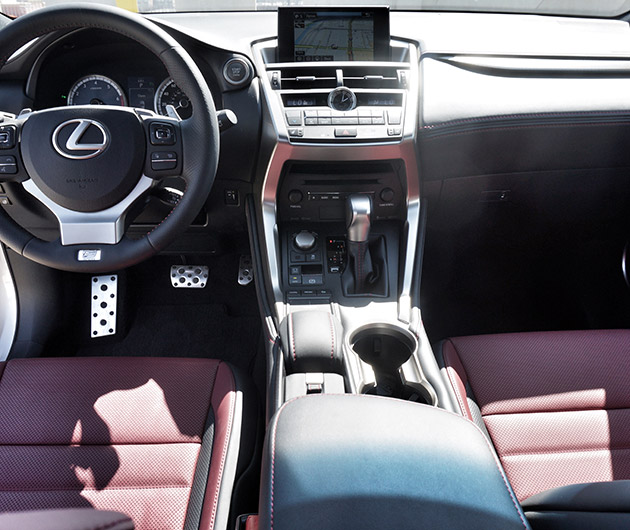 This vehicle is so smart, it will even alter responsiveness by collecting and monitoring your driving style. It handles well, quite superbly in fact, for a relatively high-bodied, short-based vehicle, thoroughly deserving of that "Sport" in the title. Bumps are pretty much eliminated and smoothness ensured thanks to some supremely tuned suspension along with traction and stability control. Antilock brakes are standard, along airbags galore. The NX is very, very quiet too.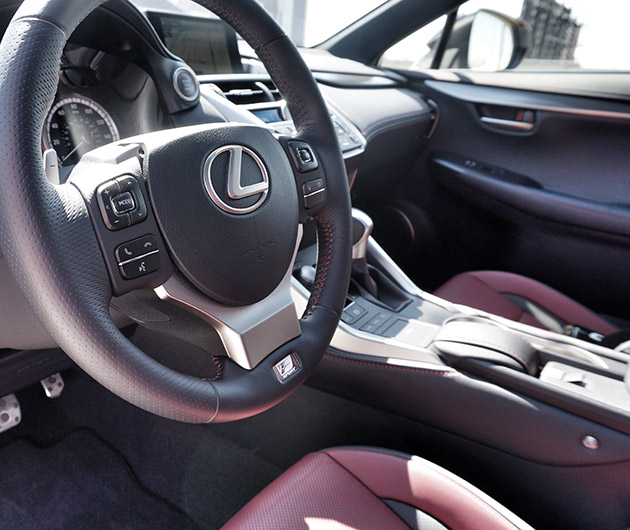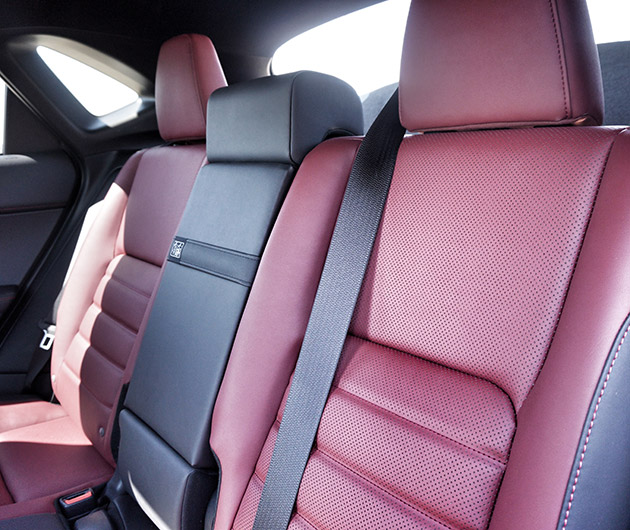 Inside you'll find "NuLuxe" premium vinyl upholstery and a tilt-and-telescopic steering wheel wrapped in leather. Leather upholstery is available throughout, as is a power liftgate, automatic wipers, a tow package, a power folding rear seat and heated front ones. Standardized are eight-way power front seats and a slew of techy treats such as a 7-inch display screen, rearview camera, Bluetooth and Siri-based voice controls. A word of warning about the Remote Touch Interface touchpad though, it is ridiculously fidgety, not exactly the kind of thing you want to deal with while you're, you know, driving and all – bring back the old one Lexus! – but, in the meantime, you can at least control the radio via the steering wheel buttons. Other available features include, wireless charging, a blind spot monitoring system with rear-cross traffic alert, parking assist and dynamic cruise control with pre-collision braking.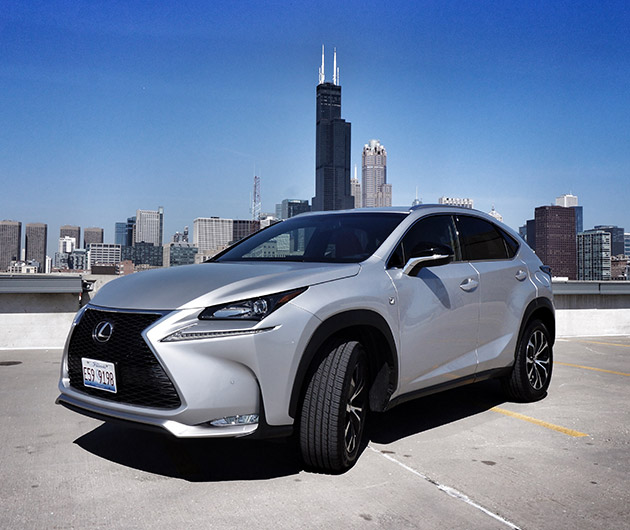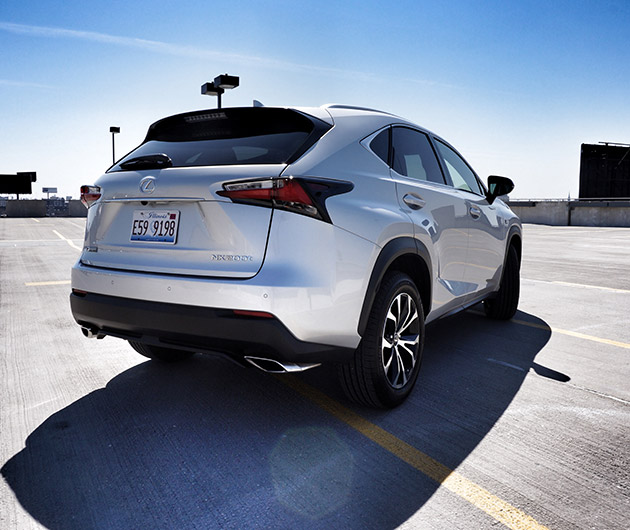 It's certainly a contemporary and comfortable environment – made even more enjoyable if you opt for the sunroof – with an array of nice touches such as contrasting stitching, wood trim, and plenty of padded touch points. The NX is also extremely roomy, offering plenty of space for both passengers and cargo.