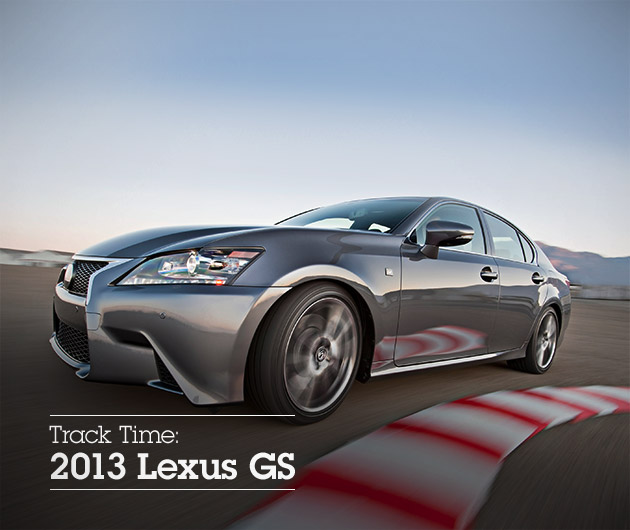 Who could pass up an invitation from Lexus to take their new luxury sedan out for a ride around the Las Vegas Motor Speedway during Super Bowl weekend? Not us, that's for sure. It was a clear, chilly morning on the day we went to the tracks. As we hopped off our transport, we were welcomed by a group of friendly Lexus staff, race car drivers and 2011 Grand-Am Champion Scott Pruett. That's when we knew this wasn't going to be your ordinary, la-di-da test drive. This is track time in the all-new 2013 Lexus GS!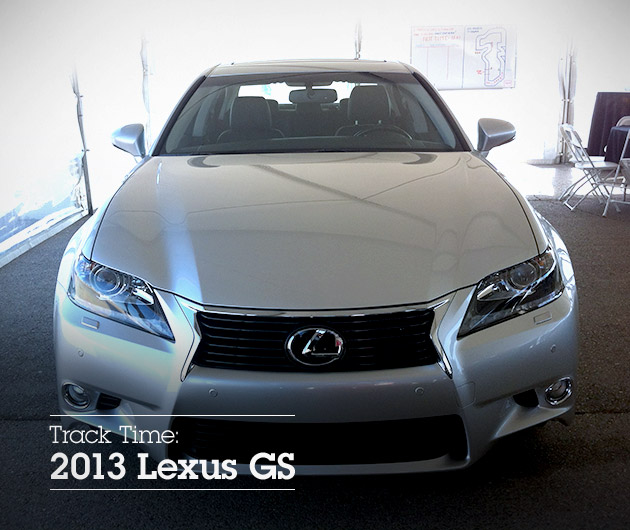 After adopting the slogan "There's No Going Back", Lexus completely redesigned their GS. Along with its aggressive stance, edgier look and ferocious spindle grille, the 2013 Lexus GS is now synthesized with some of their supercar's DNA, the Lexus LFA, and added performance to its long list of luxury features. The GS is propelled by a 3.5-liter V6 engine that pumps 306 horsepower and 277 lb-ft of torque. All this makes for a really fast ride that can go from 0-60 in under six seconds.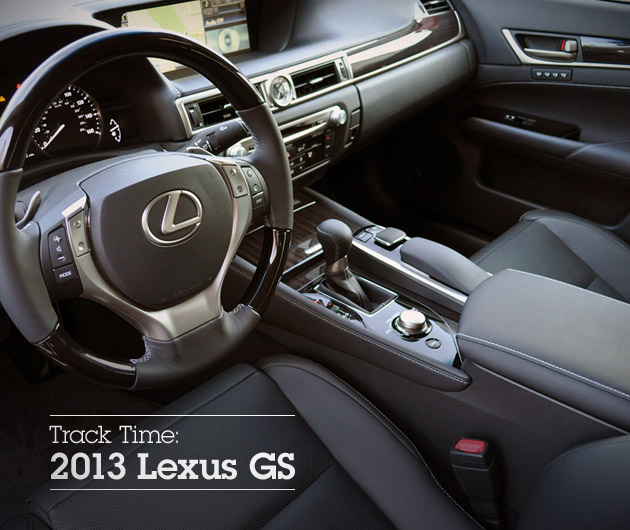 The interior of the GS is definitely something to write home about. As we climbed in the cockpit, we were greeted with rich interior surfaces, which include leather, polished wood and brushed aluminum, butt-hugging bucket seats and a digital/analog dash dominated by a huge, high-resolution 12.3-inch display. This car is also equipped with the Lexus Enform system, which caters to the tech-savvy and gadget-hungry drivers. It expands the experience in the GS with Destination Assist, eDestination, Safety Connect, enhanced roadside assistance, hands-free conversation, voice commands and smartphone pairing that gives access to mobile apps like Bing, Facebook, OpenTable, MovieTickets.com, Pandora, Facebook and Yelp.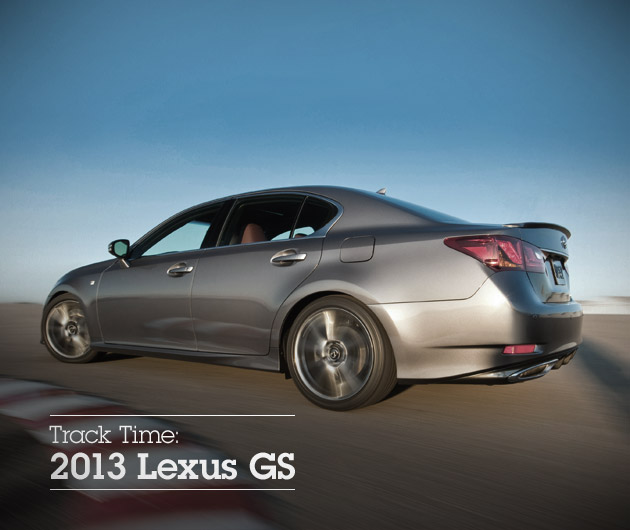 Before we took the GS for a spin, we received a crash course (not the best word to use for a track time article) in performance driving. This meant riding shotgun while one of the race car drivers drove around the fast track and offered pointers on how to navigate the road, break the speed limit responsibly and hit the turns at the apex like nobody's business. After two laps in the passenger seat, we got behind the wheel and tore up the course, logging no less than 12 autocross runs and 16 laps around the timed slalom course.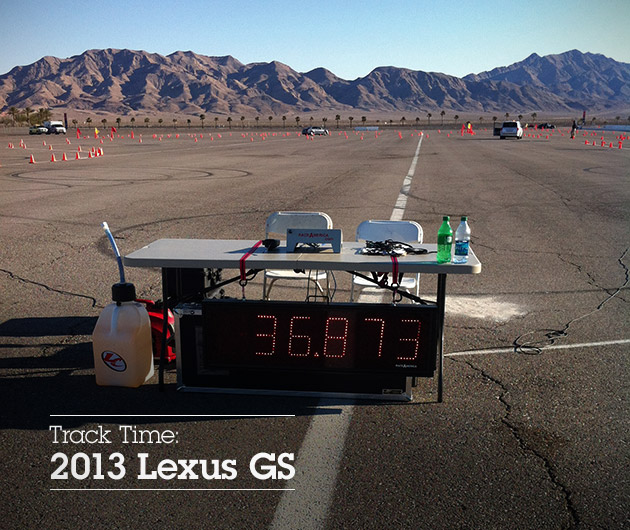 The Lexus GS performed impressively on both fast track and timed course. For a sedan, it maneuvered effortlessly around the course like a sportscar. Its engine was quiet and smooth, but with enough oomph, that if you blinked, you missed most of the experience speeding through the straightaway. The truly amazing thing about the GS is the total control it offers on the road with its smooth acceleration, highly responsive brakes, and great feedback through the steering wheel. The GS is the complete package.
For our final treat, we got a chance to ride shotgun with Scott Pruett to show us exactly what this car is capable of. To no surprise, after one of three laps with Scott, we knew we weren't anywhere close to pushing the GS to its full potential. Afterall, Scott has raced in a number of series like CART, NASCAR and IMSA. He drove it like he stole it, and the GS did whatever he needed it to do. The GS zigzagged through the winding course with full control like it was on rails, and we're glad we got to go along for the ride.
We ended the day with huge smiles on our faces thanks to Lexus and their new GS. Adding some of the LFA's performance to the 2013 Lexus GS has created a totally different beast that any car enthusiast can enjoy, and we can attest to that.