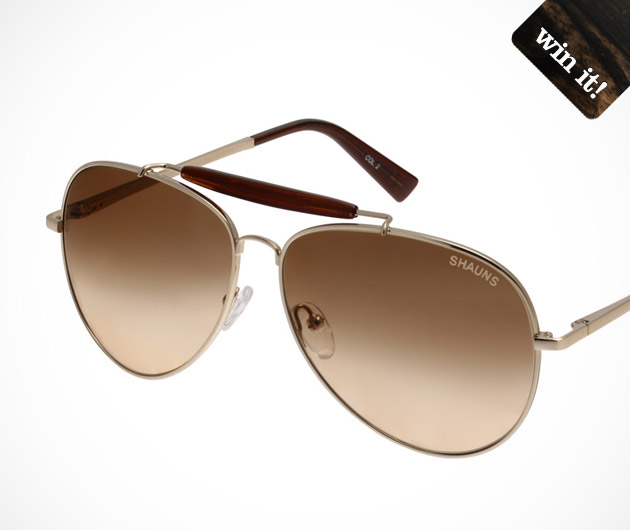 Check out Shauns Shades ($160-$240), the latest, premium brand in eyewear to hit the market. This stylish Italian-crafted collection, designed in California and finished with world-class Carl Zeiss lenses, is sure to turn heads. The contemporary and classic look will appeal to shoppers of all tastes and preferences. Shoppers will also be supporting a noble cause as every purchase will be used to donate a pair of glasses to someone in need.
We're sure you could use a new pair of aviator sunglasses. Thanks to our friends at Shauns Shades, you can score their Arran to sport this summer. All you have to do is sign up for GearCulture Essentials. We'll choose one lucky reader on Friday, February 24th. If you're already signed up, send us an email with Shauns Shades in the message.
Contest closed. Enjoy the Arran, Grace D.