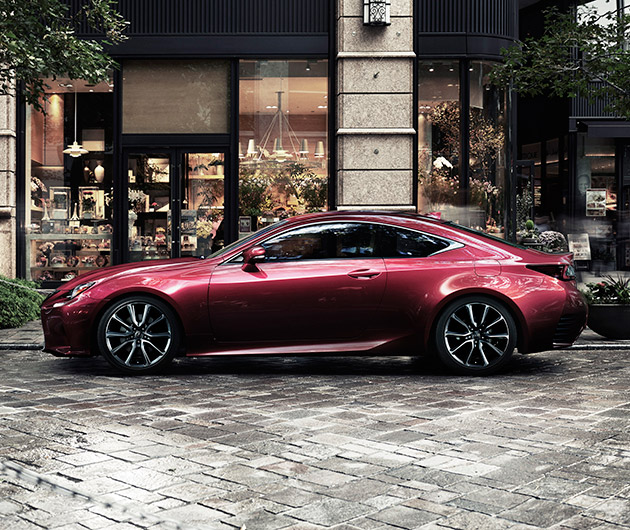 Lexus have revealed their stunning new concept-to-reality coupe at the Tokyo Motor Show: the 2015 Lexus RC Coupe. Not only is it just about the most attractive Lexus we've ever laid our eyes on, but it promises to be one of the most impressive on the tarmac too. It's available with either a 3.5-liter V6 gas engine mated to an eight-speed sequential transmission, or a 2.5-liter Lexus Hybrid Drive System, twinned to a 105Kw electric motor. The larger engine is good for 314-hp while its transmission offers gear down changes as fast as 0.2 seconds. Rear- or all-weather drive will be offered.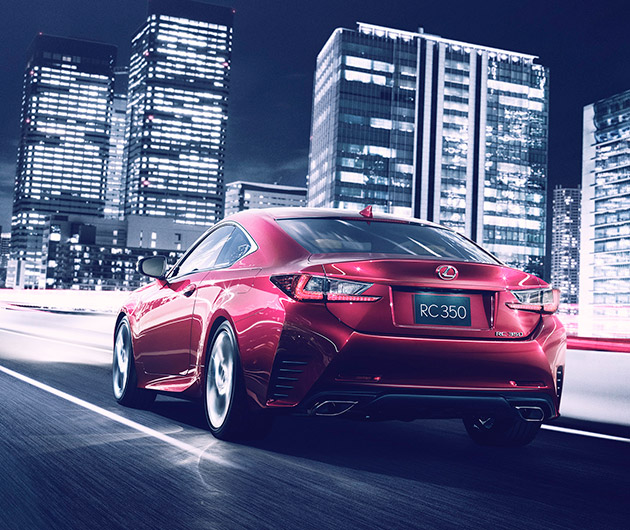 The 2015 RC Coupe is 1.2-inches wider, 1.4-inches lower and 2.8-inches shorter at the wheelbase than the latest IS Sedan, for added sportiness. The awesome headlamps are wholly unique to this model and it rides on a choice of two sets of alloys. The first option is a ten-spoke 19-inch, the second, a beefier five-spoke 18-inch. The iconic spindle grille remains, and the body rigidity has been magnified dramatically promising a more agile performance backed further by the double wishbone front suspension and multi-link suspension at the rear.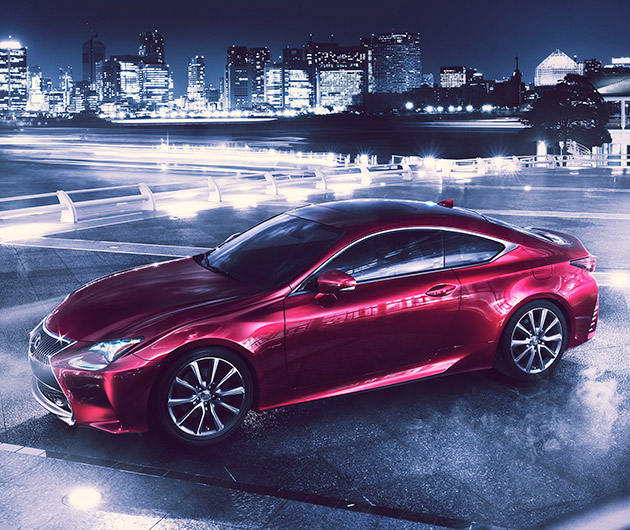 Inside awaits Lexus's glorious first purpose-built illumination package, offering real gravitas the lights are fired upwards instead of down. This is accentuated courtesy of highly contrasting material shades. Racing seats ensure that the interior looks as athletic inside as it does out, while the driver's cockpit has been divided into zones. There's a seven-inch navigation in the center console, which sits alongside other features such as a revised Blind Spot Monitoring and a Lexus Remote Touch Interface for audio and navigation systems.