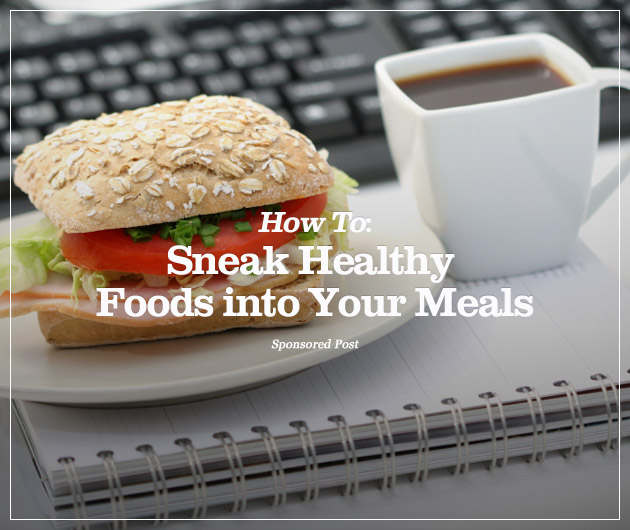 Tempting as it is to munch on the vending machine treats during the working day, it's not doing your waistline, health, wallet or even productivity any good. Incorporating fresh food into your daily diet will spark a mental boost and increase alertness that ensures you're ready for anything. The fresh stuff is all about preparation and there's no need to drive cross country like Ben and Justin with a fridge strapped to your ride, Freshpedition style. Seriously, how long does it take to slice some fruits? There's really no excuse, so chuck out all that pre-packed, processed crap and fill your fridge with wholesome goodness.
Breakfast – Yep, we know the score. One of life's great ironies is that the day's most important meal is the one that also takes the most effort to make. It has got nothing to do with the meal itself of course, it's just that reaching for the snooze button always seems far more inviting than reaching into the refrigerator or cupboard. But do it. A handful of blueberries or a sliced banana over your cereal goes a hell of a long way to fighting off those mid-morning blues, plus a great way to sneak a portion of your daily fruit allowance into the start of the day. And you know what, the healthier your lifestyle, the easier it is to get up anyway, trust us.
Snack 1 – There's always one kind-hearted (generally overweight) co-worker who brings in a communal box of donuts, and don't you just love/hate him/her for it? Well, next time you reach for one of those sugar-packed treats, take a good look at the size of the person's gut that brought them in and smugly opt to grab a yoghurt instead. Not only will it satisfy your sugar craving, but it's jam-packed with calcium and probiotics.
Lunch – Big leafy salads are the obvious choice, and easy on the dressing of course. If you have a bigger hunger hole to fill then go for a wholegrain sandwich or wrap with plenty of veggies, lean meat and, again, swap the butter for a healthy spread or better still, avocado.
Snack 2 – Mid-afternoon is when the salt cravings kick in and tempting as it is to reach for a bag of chips, you know what to do. Don't! Trust us, nuts and seeds are the future. Not only a tasty treat, but bursting with fiber, protein and good fats that even help to lower cholesterol too – how cool is that?
Dinner – Sometimes the last thing we feel like doing when we get home from a long day's slog at the office is cook, but even if you decide to opt for a frozen meal, spruce it up with a few side servings of greens and carrots, they're a cinch to prepare. Diced carrots and zucchinis are an ideal addition to any pasta sauce too, but if you really must order in a pizza, for the love of God go for the vegetarian option. You know it makes sense.
With ultra-filtered water from the first ever hands-free dispenser, and micro-climate controls powered by TwinChill technology, the new GE French Door Refrigerator is engineered to push the limits of fresh.
Compensation was provided by GE via Glam Media.  The opinions expressed herein are those of the author and are not indicative of the opinions or positions of GE.