What could possibly cooler than speakers that look like mini guitar amps? Speakers that look like mini guitar amps that have been crafted by one of the most iconic names in the history of rock 'n' roll, that's what.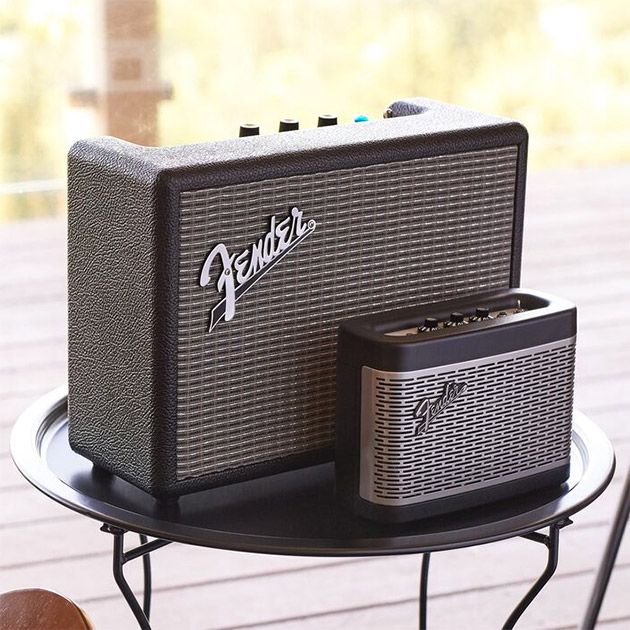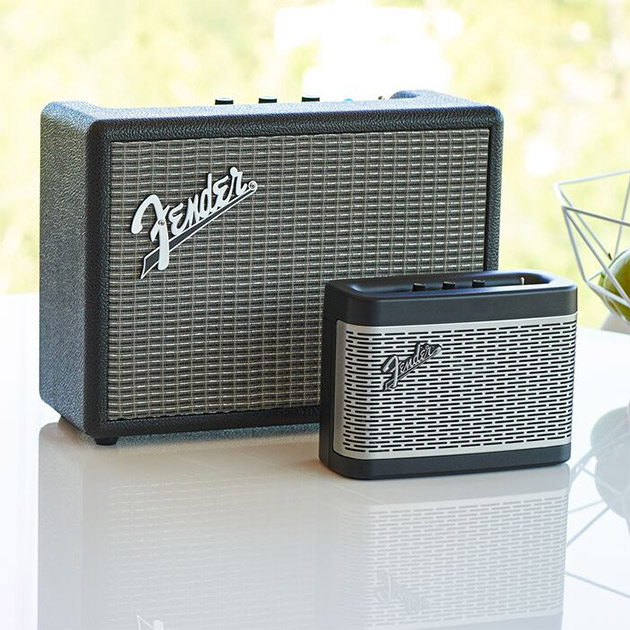 Famed for making guitars that have been slung over the shoulders of legends like Keith Richards, Pete Townsend, Eric Clapton, and Jimi Hendrix (who set his on fire), Fender have turned their attention to the world of Bluetooth with the release of the Monterey and Newport speakers, designed to mimic their old-school amps.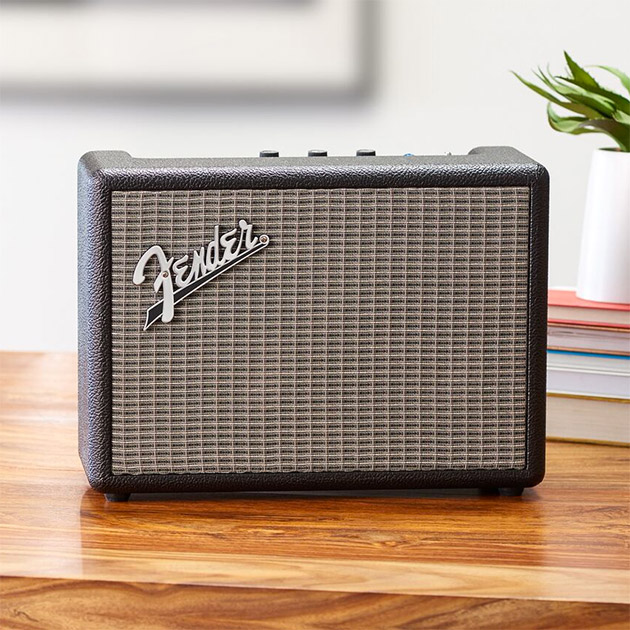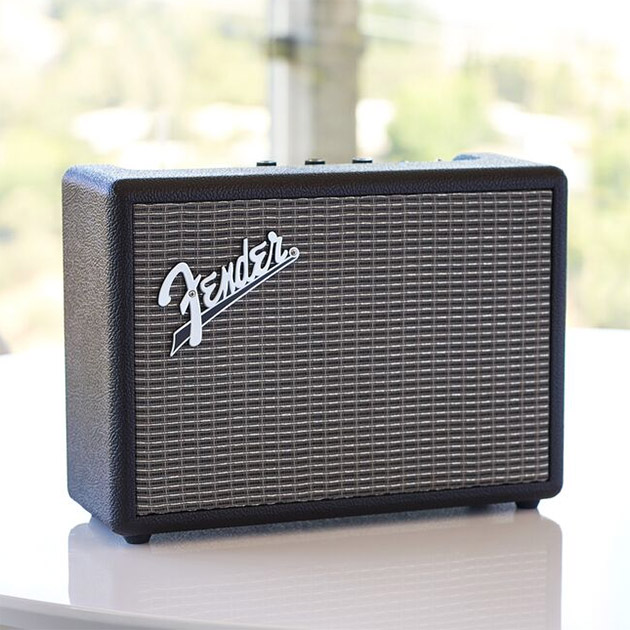 The South Californian-designed Monterey is the bigger and more powerful of the two, intended to be static, shown off from a shelf or table-top in your lounge or music room. It boasts 120W of power, delivered by four drivers—a pair of woofers and a pair of tweeters—with RCA and 3.5mm aux jacks along with a shape adjustment switch for a bespoke bass response. The wooden frame is an exact miniature replica of those glorious amps.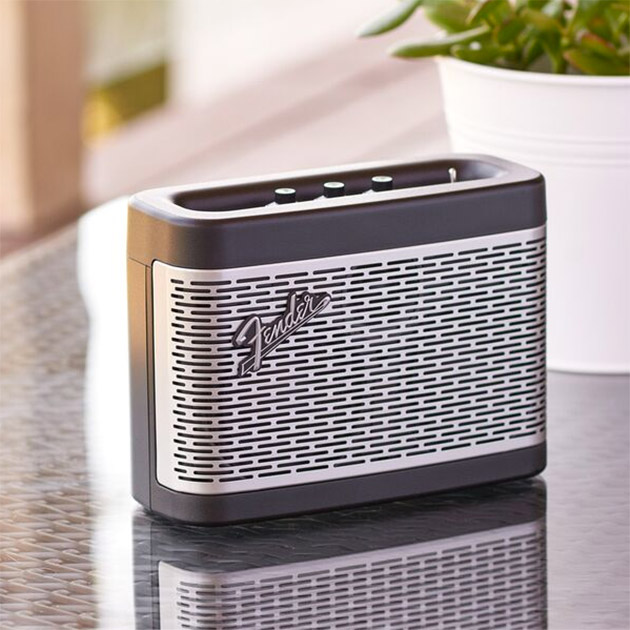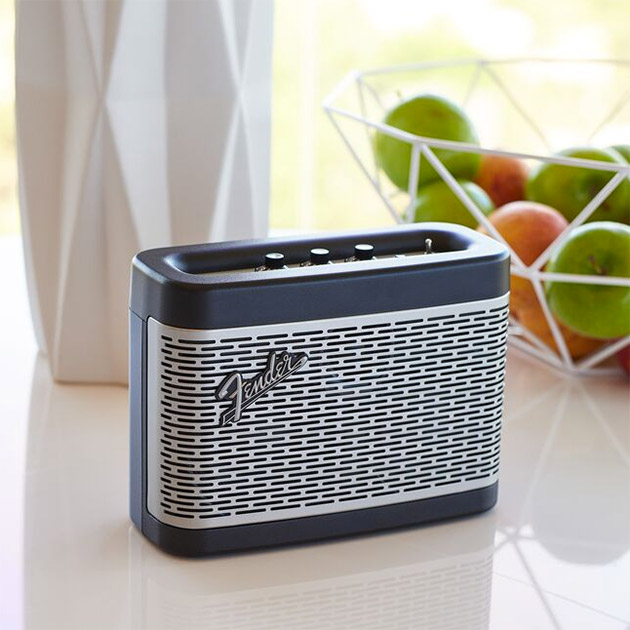 The Newport offering is not as large, designed to be appreciated on the go, and easily transported, you can enjoy its 30W anywhere. It has a couple of woofers and a tweeter as well as a 3.5mm jack and a handy USB port should you get caught short of juice on your other devices. The Newport's battery generates enough power to fully charge a smartphone twice and is good for up to 12 hours per charge.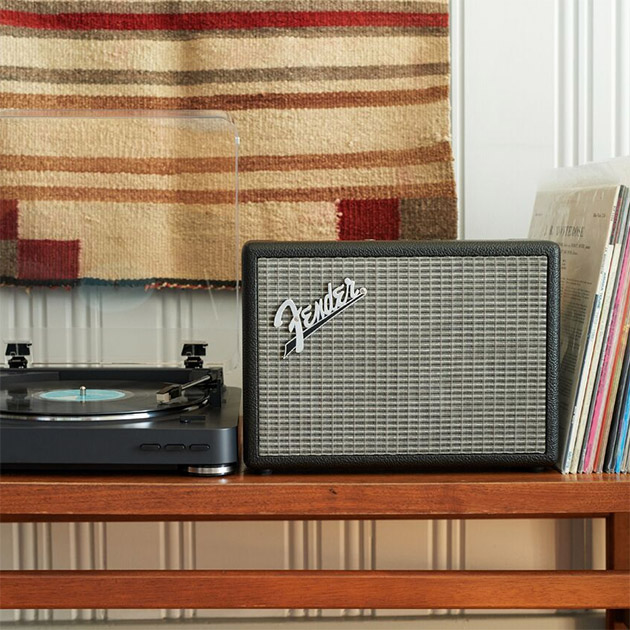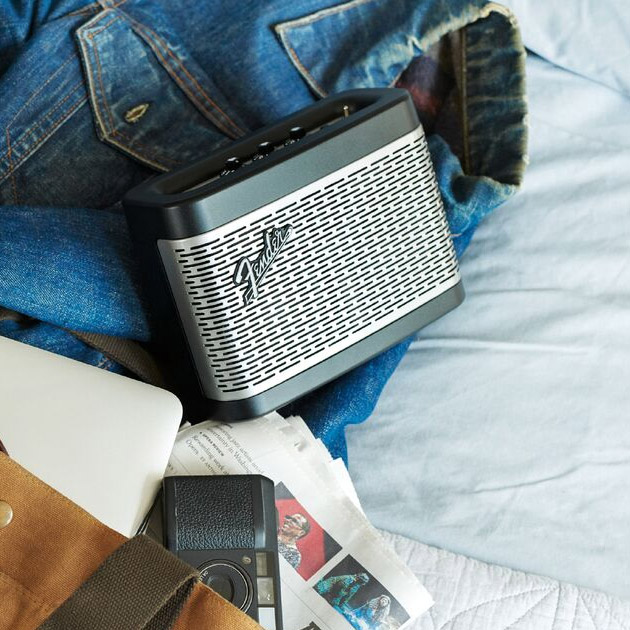 Both of these sound spewers riff on Fender's classic 1968 custom amplifiers, with retro knobs and buttons and the iconic brand name splashed across the grilles, with the option to fine tune the bass and treble. Fender has been crafting high-end audio gear since the 1930s, and that near century's worth of experience sure shows. The speakers seamlessly blend vintage-cool with today's technological possibilities. Rock on.