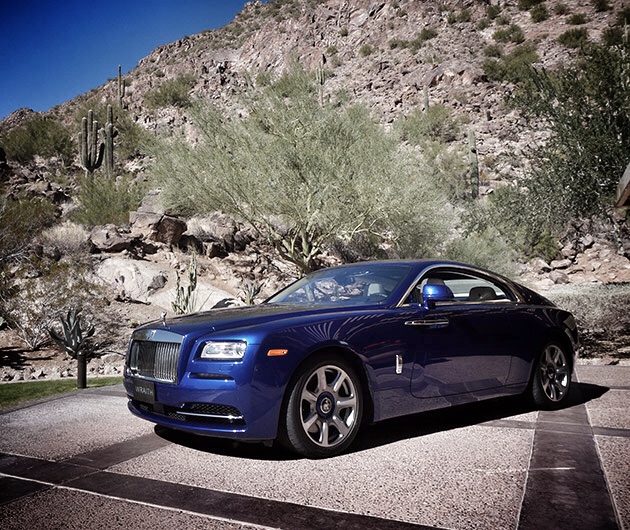 From those icons of British motoring comes a ride of such epic proportions it may just tempt James Bond from Aston. The Rolls-Royce Wraith even incorporates umbrella slots into its interior frame, which we reckon could easily double-up as machine-gun slots and in true 007 style, these four-wheels of awesomeness boast gadgetry so smart, it can see into the future. Well, kind of. The eight-speed automatic transmission is linked to a GPS system that predicts bends in the road ahead and shifts the gears accordingly for the smoothest of transitions and rides.
Further incredible technology includes Wireless Car Hotspot for online connection on the go, a touchpad powered by fingertip writing, voice control and recorder and a Spirit of Ecstasy controller operated with the flick of your pinkie. You can also choose to have 1,340 fiber optic cables stitched into the roof for your very own mesmerizing starlight sky.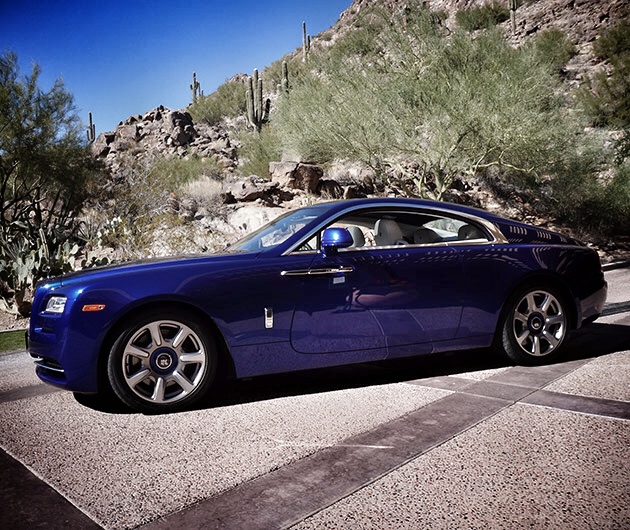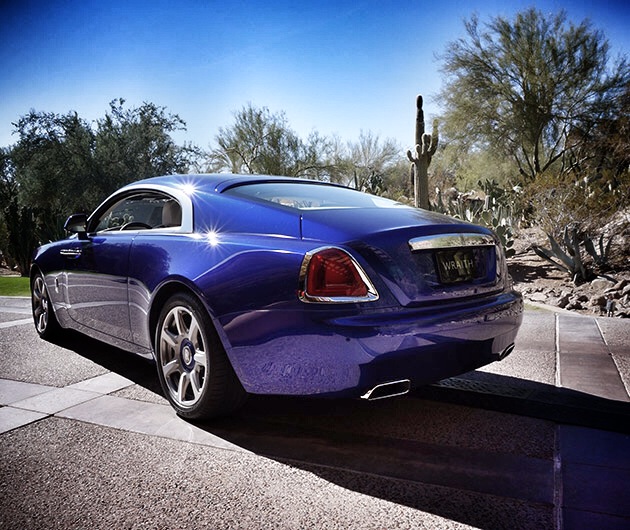 Not only is the Wraith the most technologically advanced car that Rolls-Royce has ever built, it's also the most powerful. The whopping 5,200lb hulk is propelled to 60mph in less than four and a half seconds courtesy of a 6.6-liter twin-turbo V12 that delivers 624-hp. The top speed is limited to 155mph and you can keep track of your various stats on gorgeous dials that house needles with blood-orange tips. It's not a sports car, but it's very agile for its size. While the Wraith is a truly modern-day affair, much of Rolls-Royce's signature styling remains such as the 2:1 wheel to body height ratio and the long rear overhang. Twenty-inch seven-spoke wheels are standard, with 21-inch part-polished bi-colors available, all riding on air suspension.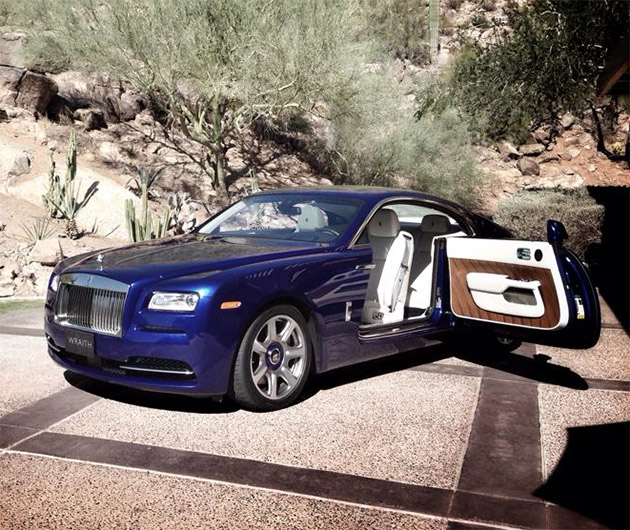 The suicide doors are lengthy, housing frameless windows topped by a magnificent sloping roof, one of many aerodynamic features of the car and undoubtedly the most instantly noticeable. Its muscular body is further enhanced by undulating shoulders which roll into prominent cover-girl-like hips. The rectangular grille is deeply set for added sneer and round the back is a pair of dramatic twin-exhausts. The LED headlights are slimmer than you'd expect, offering an enigmatic air, and even the iconic Spirit of Ecstasy has swapped elegance for attitude, angled forward as if spoiling for a scrap.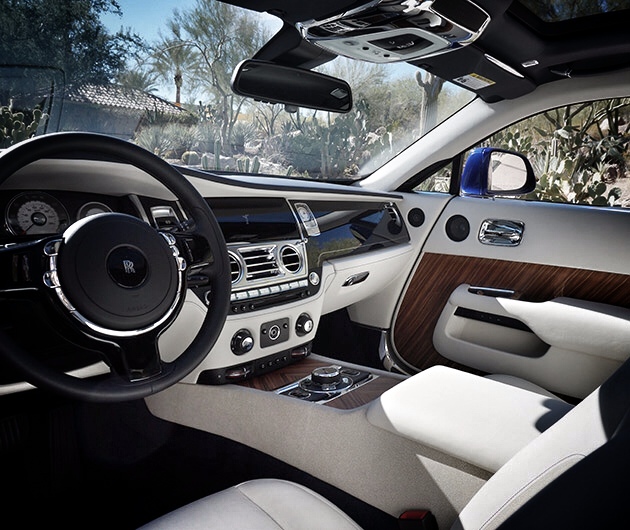 Inside is of course the epitome of yacht-like luxury adorned with materials such as wool for the carpets, alligator hide and Canadel panelling (the largest single piece of wood currently used in a production automobile) for open grain wood throughout the cabin. Rolls-Royce also offers a configuration option for you to become interior designer through their Bespoke program for a truly unique finish.