When it comes to making a style statement, men often turn to layering, and what better way to layer up than with a trench coat to reflect your suave masculinity! Men hesitate to play around with coats as they cannot be easily paired with all outfits. On the contrary, if styled right, leather trench coats can earn you the title of a classy man.
Trench coats date back to World War I, worn by British soldiers and then quickly gaining popularity amongst civilians. Probably the reason why you can still see some military inspiration trickling into civilian style. From the likes of hardware that is used to the structured silhouettes, functional cut, and use of pockets to name a few. Bold lapel collars with sturdy epaulets and even gun flaps in some. Leather trench coats are sometimes hard to wear, but even harder to resist!
A piece of outerwear which existed for more than a century and is not going anywhere soon shall be embraced at all costs.
Now that we know what a trench coat is, we move forward to the question of the moment; how to style a trench coat?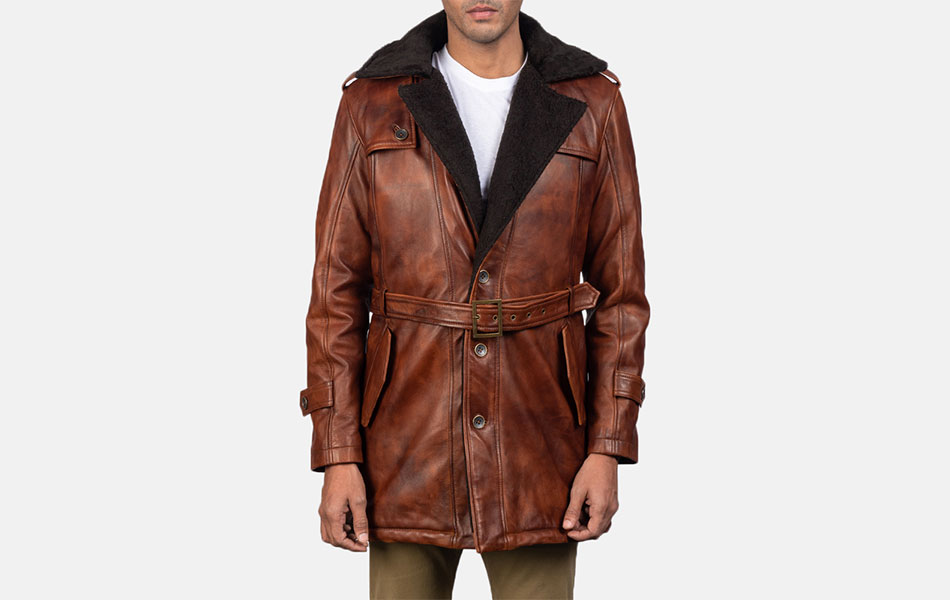 How to Choose a Trench Coat?
Trench coats mostly come in handy during the cold season as well as wet weather and as part of some kind of outdoor protection from the elements. Yet it won't hurt adding them to your aesthetic all year round too. Choosing 'the' one might be confusing but not as hard as you think.
To be able to choose the right one, you must know how to style a trench coat with your outfit. For that requires a little know-how of all the factors you should consider before buying the coat.
Fabric
The biggest mistake one could make buying any outerwear is to compromise on its material. To avoid that, make sure you pick a long-lasting material as it is much prone to wear and tear. This applies to any type of material, including leather.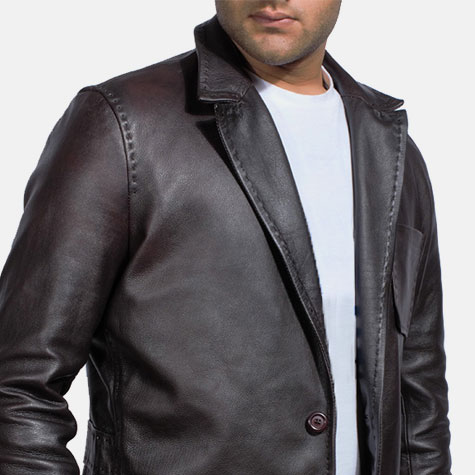 Leather Trench Coat
Name a coat or piece of outerwear better than a classic leather trench coat. I will wait.
Leather is an excellent insulator that keeps you warm and fuzzy in winters. In terms of fashion, what can ever go wrong with a classic leather piece?
It is bold, it is legendary. It is fierce, it is sweet. It is nothing but your favorite leather trench coat!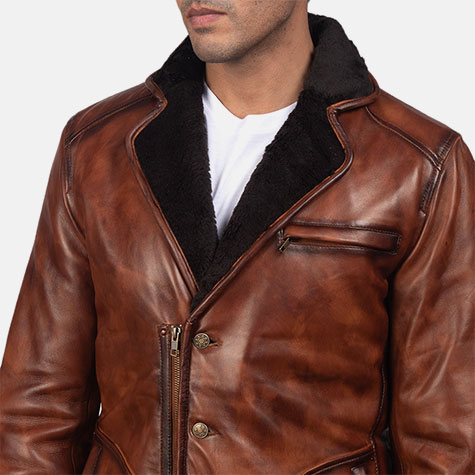 Shearling Trench Coat
A shearling coat is a timeless fashion staple worth every penny. These coats come with their unique essence of class and magnificence. Be it a rainy day or a cold windy day, these coats come in handy in multiple seasons.
To help you choose the one for you, we offer a wide array of shearling coats just made for you. They are stitched with close attention paid to quality and customer satisfaction.
Sizing
All you need to upgrade your wardrobe is one right sized trench coat. It is important to know your size to avoid a lousy look. A long trench coat does not mean a baggy one. We do not want an awkward fitting with a smaller size nor a coat that resembles wearing an oversized parachute.
Color
A signature leather trench coat comprises brown, black, and beige hues. Either a monochromatic look or a contrasting coat, we are here for all the experiments you can think of regarding your outerwear choices. Decide which complements your personality and form and go for it!
Trench Coat Outfits
Winter coats are a necessity in most countries. We take pride in turning your necessity into a luxury. It is important to pick your style after browsing from the variety of leather trench coats available.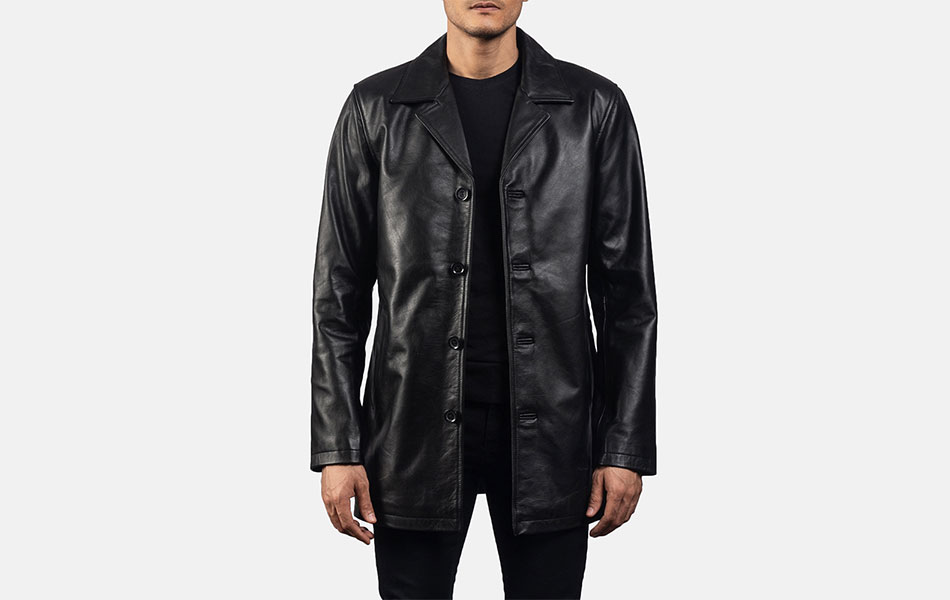 The Monochrome Fit
When in doubt, always choose black! If you are into a laid-back, casual look, you should not hesitate to opt all-black for attire. It is clean, and it is classy.
Pair a black pair of jeans and a jet black under shirt with your black leather trench coat for a perfect night out.
To highlight the look, add a pair of black Ray-Ban which exudes charm and desire. Put on those latex boots and walk tall!
The Airport Look
There are two types of people in the world. One who dresses up for a flight, and the other who simply doesn't care! If you are in the first group, go for a faded blue jean with a white tee. Drape a suede leather coat with a pair of white sneakers and obviously an elegant watch (you don't want to miss that flight).
It is a simple yet stylish look to pull off and allure the people on your journey.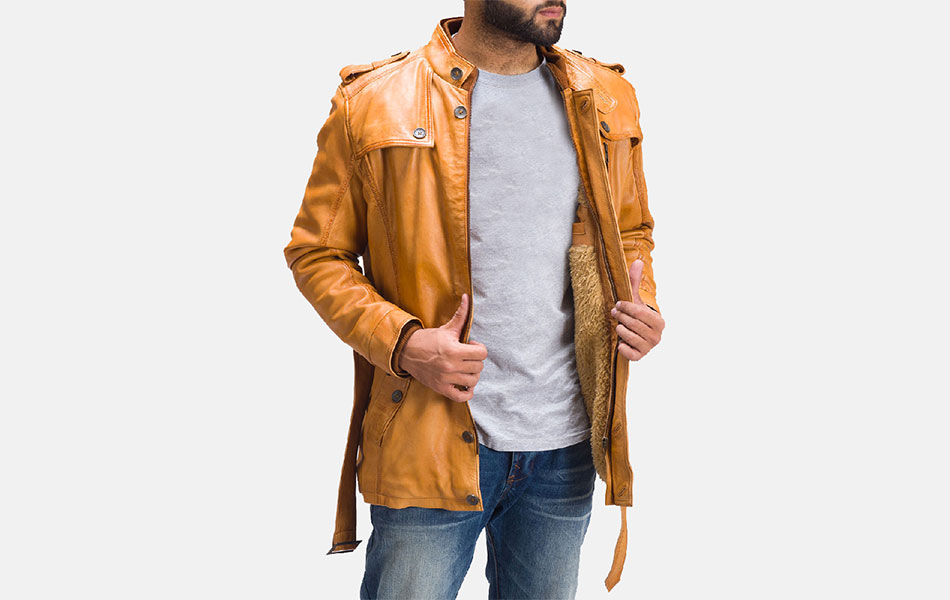 A Saturday Brunch Fix
Already said yes to a brunch and don't know what to wear? To nail a casual look, you must get out of your comfort zone.
A tan coat can do wonders like no other. Pair a tan leather coat with a light or dark grey tee and black jeans. Add a pair of cool shades and white sneakers to embrace that fresh breeze. We will wait for those amazing rooftop pictures on your Insta!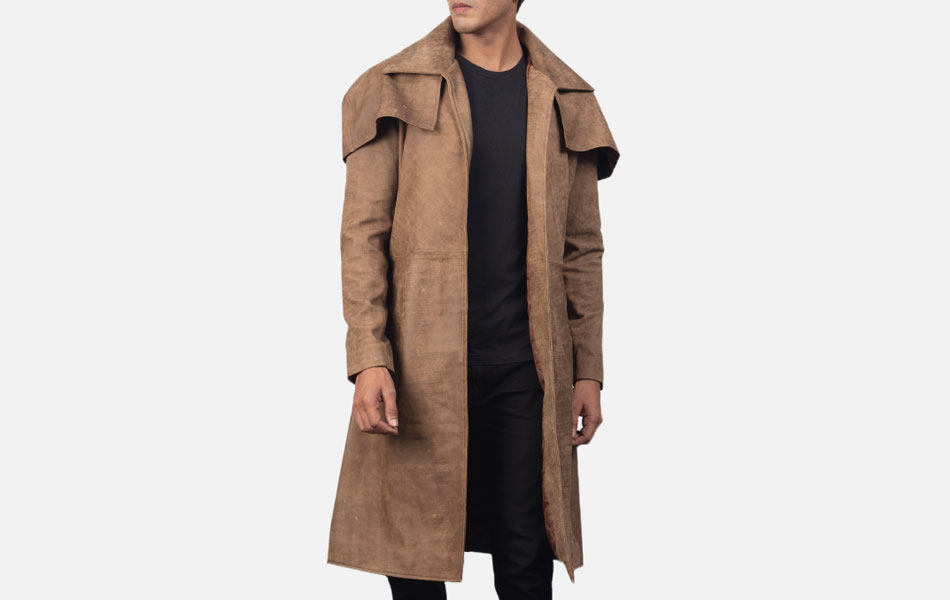 Halloween Costume
Did we ever mention how you can dress for Halloween with trench coats? If not, here is your perfect outfit for the coming Halloween!
Halloween is to enjoy, but do not forget to style your best for the holiday. If character costumes are too cliché for you, then opt for a rustic leather coat paired with black bottoms and long boots.
This not only exudes magnificence but also personifies the hidden hero in you. And what time better than Halloween to embody your heroic virtues.
Takeaway
While everyone may fear exploring their style and preferences, we suggest you jump in with both feet to put together outfits which will turn all eyes on you. The above mentioned looks can fit your aesthetic while being easy on your pocket. Yes, they can be tricky but not impossible.
We aim to transcend above all hesitation and fears to choose the best looks for you. Your only job is to pick the one best suited to your style and get out there with confidence. Make sure to pick the right accessories to highlight your look and woo everyone around you.